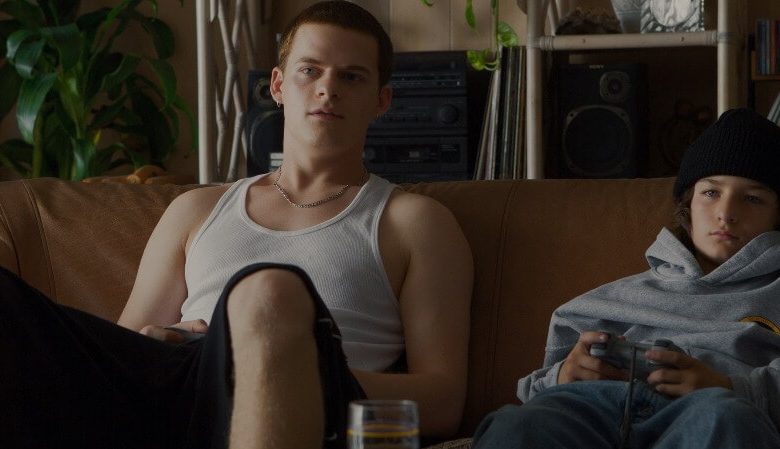 The best nostalgia fests reel us in with period references but offer something more substantial … and timeless.
Take "Mid90s," Jonah Hill's directorial debut. The film's title wants us to move on from the '80s. What about Jesus Jones, "Street Fighter" and "Friends?"
"Yada, yada yada?"
"Clueless?"
We don't know if '90s nostalgia will finally take root. What's clear? Hill's voice as a filmmaker arrives fully formed,
Mid90s | Official Trailer HD | A24
Young Stevie (Sunny Suljic) floats through life in a generic Los Angeles neighborhood. His older brother (Lucas Hedges) beats him without mercy. His single mother (Katherine Waterston) is at least partially checked out to his plight.
Stevie's fortunes change when he meets a band of skateboard stoners. They're older, if not necessarily wiser. They also curse and drink between skating.
To Stevie, they're impossibly cool, and he'd do anything to be accepted by them.
Can you blame him?
That process is the heart of the film, a story with little in the sense of traditional narratives. It's a coming of age yarn told from a personal, almost private perspective. Was this Hill's teen years? If not, he's summoned something radically honest for his first feature film.
"Mid90s" isn't out to glorify the older boys' behavior. They're anti-role models to the core, and they could get somebody hurt. The exception is Ray (pro skateboarder Na-Kel Smith). He's happy to hang with his buds, but he never stops looking at the bigger picture. To paraphrase a song from another decade, he's gotta get out of this place if it's the last thing he ever does.
FAST FACT: "Mid90s" co-star Na-Kel Smith's skateboard sponsors include Adidas and Supreme.
The film's score, by Trent Reznor and Atticus Ross, blends effortlessly with the less than obvious '90s tracks decorating the soundtrack. It's a fizzy ode to the era's hip hop heroes, the hypnotic songs matching the film's fuzzy aesthetic.
Looking for false notes in "Mid90s" isn't easy. The choice of shooting the movie in a 4:3 ratio, like what you'd see on TV during the era, comes across as precious. The sound of brother Ian's punches reverberate like gun shots. If Hill meant to capture what Stevie feels from each blow, it isn't mirrored by the rest of the film.
We can't even fully share the name of one key player. Olan Prenatt's F***Sh** is the wild card among wild cards, and his character arc takes the film into its dramatic final moments.
Even here Hill's voice stays true.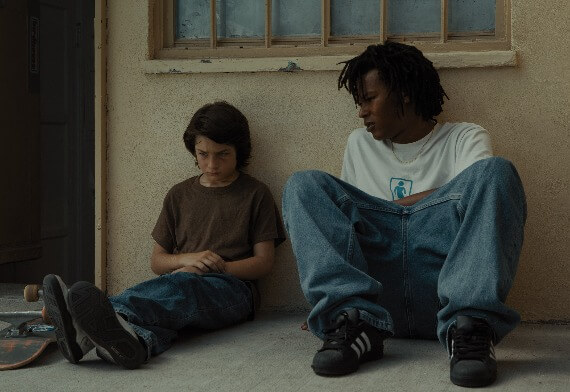 There are no villains in "Mid90s." The worst  of the kids is granted his humanity. Waterston's character also gets a moment to rally on her son's behalf. That third act revelation is delicately rendered, another sign of Hill's maturity on display.
He might keep cranking out "21 Jump Street" sequels, but Hill looks right at home behind the camera.
HiT or Miss: "Mid90s" conjures a very specific time and place, but most movie goers will connect with Stevie's journey in ways sure to surprise them.
The days of faith-based movies with tiny budgets and amateurish acting are long gone.
"Indivisible," a rare closeup of an Army Chaplain, reflects the new wave of Christian storytelling. Strong performances. Grim realities with no easy answers.
There's still some disconnects with reality, something that briefly holds the film back before a potent third act.
Indivisible Official Trailer #1 (2018) -- Regal [HD]
Based on a true story, "Indivisible" introduces us to Army Chaplain Darren Turner (Justin Bruening) and his wife Heather (Sara Drew, "Moms' Night Out"). Their marriage is tested when Darren goes to Iraq to support U.S. forces trying to quell the violent uprising circa 2007
The separation hurts, of course. Heather is left to raises three young children while Darren grapples with a rising death count. It's when Darren returns home when the story, and the film, finds its footing.
Their marriage endures a series of body blows that could shatter even the strongest of bonds. Can Darren and Heather process their pain, or will their marriage be another military casualty?
FAST FACT: Darren Turner spent a year teaching English in Mongolia prior to meeting his future wife, Heather, at the University of Georgia's campus.
"Indivisible" spends plenty of time back home, where Heather coordinates with fellow Army wives and deals with sudden loss. Drew's attention to detail enlivens what could have been generic sequences. She understands how the smallest of gestures speak the loudest.
The PG-13 rated film avoids the grisly side of war, even though several sequences put Darren in the line of fire. It's a cinematic battlefield where no curses are uttered and the banter is upbeat, even collegial.
That's not to say those exchanges don't take place, but war's grittier aspects are sanded smooth.
RELATED: How 'Generational Sins' Smashes Faith-Based Template
What "Indivisible" does best is show how war trauma directly influences the home front. That component isn't sugar coated for our consideration. It's raw, ugly and all too real. The leads deliver, not just with the expected tears but the sense that something wonderful is at risk.
Could this marriage collapse under the weight of horrific memories?.The story is equally stark about how the characters' belief systems are strained by war.
"I'm not sure there is faith without some doubt," one Army Chaplain says, one of several potent lines.
"Indivisible" swells to a satisfying conclusion, but the story continues for another 10 or so minutes. It's here where the film reverts to Christian cinematic formula, providing information better served via end credit notes,
It's still a well executed weeper, aimed at couples who understand the beauty, and fragility, of marital bonds.
HiT or Miss: "Indivisible" offers a family-appropriate look at PTSD, marriage and the complicated nature of faith.