Industry News
Comedy Central: NRA Convention 'Comic Con for Death'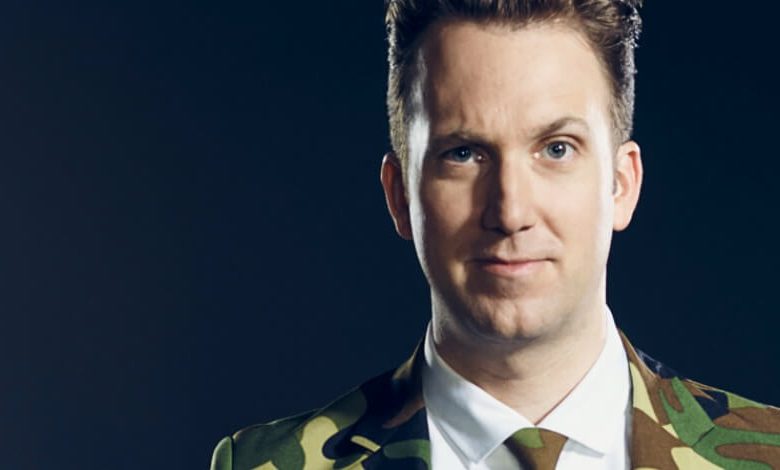 Comedy Central routinely takes a pro-gun control position through its comedic programming.
Consider "The Daily Show with Trevor Noah" and "Inside Amy Schumer" as Exhibits A & B. You may want to add Jordan Klepper's upcoming special to that list.
"Jordan Klepper Solves Guns," debuting June 11, teases a more balanced look at the gun debate than most liberal comedy shows. Expect a combination of "documentary filmmaking, comedy and investigative journalism," according to the network.
"Over the course of this special, I selflessly let people on all sides of the gun debate be interviewed by me, and I was consistently surprised by how much common ground they shared," said Klepper in the press release announcing the show. "This special isn't just about America's relationship with guns – it's about how needlessly toxic the debate around that issue has become. Also, doing my part to bring the country together, I show my ass on television."
Klepper shot some of the special in Atlanta during the recent NRA Convention. The teaser trailer shows him chatting with some of the attendees.
The tone in play? Think Thurston Howell III rubbing elbows with homeless people at a soup kitchen.
The smug level is roughly the same.
The trailer's voice-over finds Klepper vowing to reach across the partisan divide on the contentious gun issue.
"Who doesn't like common sense approaches to gun violence?" he asks. That echoes the rhetoric commonly used by progressive groups like Everytown for Gun Safety.
Klepper can't keep his agenda secret for long, though.
"This is like Comic Con … but for death," he cracks to one NRA Convention attendee. Later, he's seen passing out T-shirts with text relating to gun-related tragedies.
Not so fair. Or balanced.
He asks another NRA member, "what was your favorite shooting of 2016?" The man doesn't get the obvious line of comic attack. Clearly, the attendee assumed the best of Klepper.
Wrong move.
It's more of the same from pop culture. The special comes on the heels of 2016's gun control flop "Miss Sloane."
Miss Sloane Official Trailer - Teaser (2016) - Jessica Chastain Movie
The progressive Hollywood message rarely changes. "Common sense" gun control will save lives, and you're a neanderthal (or worse) for thinking differently.
Just ignore the fact that modern mass shooters are never NRA members, they often kill in gun-free zones or cities with the strictest gun control laws and proposed legislation wouldn't cover the tragedies in question.
Maybe the upcoming edition of Moshe Kasher's "Problematic" will balance the Comedy Central scales on guns?