Interviews
'Canceled' Star Clifton Duncan: No Regrets for Refusing Vaccination
Veteran actor recalls how industry shut him out for balking at COVID-19 jab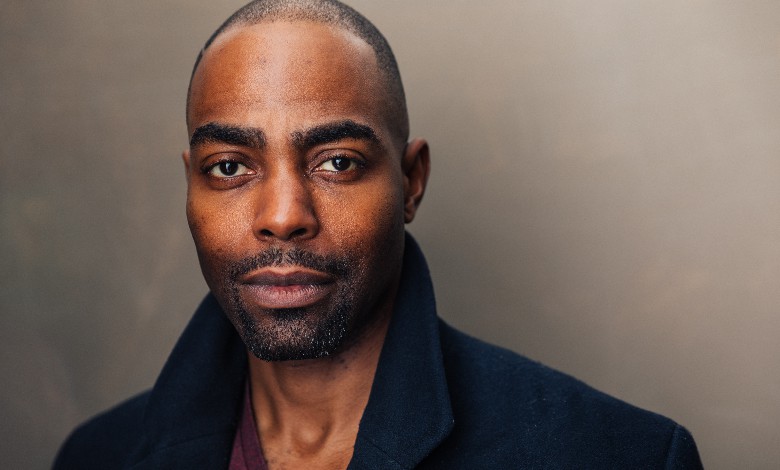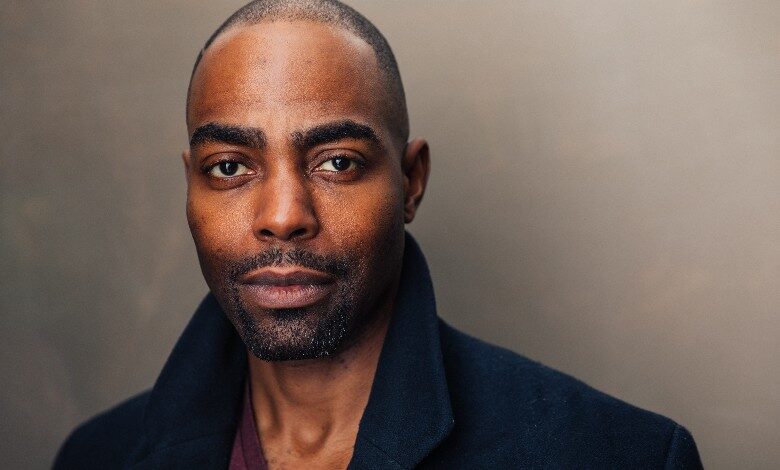 It's every actor's worst fear.
The phone, be it a rotary model in years gone by or a smart phone today, stops ringing.
It happened to veteran Broadway and TV actor Clifton Duncan, but he knew the reason behind the silence.
Duncan refused to get the COVID-19 vaccine, and that meant his career came to a screeching halt.
"We can't submit you for anything," Duncan recalls his former manager telling him. And he was one of the lucky ones. Other actors who refused to get the "jab" got dropped by their agents immediately.
For Duncan, that process happened gradually, but the results were the same.
"I could see the doors closing," he says, adding he knew his career hit the rocks when he checked his IMDB.com page and saw that his management company had removed its name from his profile.
"So Damn Mean" By Drew Gasparini (Performed by Clifton Duncan)
Duncan's career had plenty of highlights up until that point. He graduated with a Master of Fine Arts degree in Acting from New York University's Graduate Acting Program and appeared in critically-acclaimed productions on and off-Broadway. His TV slate included work for NBC, Fox, CBS and Starz.
It's all in the past now.
Duncan knew he wasn't the only actor questioning the efficacy of the vaccines or their potential side effects. Some stars faked vaccination cards, he says.
"People were desperate for work, even if just for insurance," says Duncan, who contracted COVID-19 early and had a measure of natural immunity. Others watched as their recurring TV roles went to other performers. The term Duncan heard on more than a few occasions was "replaced."
The industry atmosphere hardly helped.
"It's a business that's heavily built on relationships and reputation … you have to know all the right people, and you don't want to be on the bad sides of any of those people," he says.
Politics also play a role in that atmosphere.
"There's a monoculture in the industry that skews in one direction … they watch MSNBC and Stephen Colbert and that's like it for them," he says.
The modern Left embraced vaccinations as the critical weapon against the pandemic, not accepting what we eventually learned about them. Many benefited from the jabs, but the vaccinations didn't stop people from getting or transmitting COVID-19.
RELATED: HERE'S MORE ALARMING PROOF OF HOLLYWOOD'S BLACKLIST
Duncan's politics are hard to pin down, but he's open-minded and willing to accept wisdom from all sides. He bonded with a fellow actor who similarly rejected the vaccine mandates and embraced alternative points of view.
"He caught me reading a Jordan Peterson book on my Kindle," Duncan recalls of his colleague. "I panicked, trying to close my Kindle, and he said, 'I'm also reading that book,' in a whisper."
The actor in question eventually relented, worried that to do otherwise might put his family's finances in jeopardy. Actors may sound foolish at times to the general public, Duncan says, but there's still a lot of "normal people" in the business just trying to make ends meet.
"It's a nice life. You work at night … why wouldn't you want to preserve that life?" he asks.
"Although I've paid a price, I'll never regret standing up."

Renowned Broadway actor, @cliftonaduncan, lost his career due to the mandates.
– @amalaekpunobi reacts. pic.twitter.com/l7wuBnnEe5

— PragerU (@prageru) August 12, 2022
Duncan would do it all again, but that doesn't take away the sting of his new reality. He watches old friends, people who helped him process his defiant stance, land exciting new jobs.
"There's no reason I shouldn't be there," he says.
The older pandemic rules in the entertainment industry still apply today, according to Duncan, despite everything we've learned about the virus and vaccines.
He spotted a new casting notice with an asterisk attached to the text. That meant it still followed the existing COVID-19 protocols, including the need to show proof of vaccination.
Duncan notes a significant upside to his stance, one that could lead to a new chapter in his professional career.
"I'm finding the more that I open my mouth … the more interesting and broad my circle becomes," he says. "People I'd watch on the Internet, I have their phone numbers [now] … economists, journalists and other artists."
An Evening with Clifton Duncan
His recent speech at The Mises Institute helped ease that transition, allowing his story to spread virally via the YouTube clip.
"It helps you feel like you're not alone," says Duncan, who turned to podcasting as a way to stay in touch and feed his creative side.
"The Clifton Duncan Podcast" is growing, attracting prominent guests like Victor Davis Hanson and former Mumford and Sons musician Winston Marshall. His Twitter presence (north of 85K followers) is similarly strong.
Why Read Classical Literature? || THE CLIFTON DUNCAN PODCAST 16: VICTOR DAVIS HANSON
He also shared his story with Andrew Klavan on the author's Daily Wire podcast.
"My circle of people is far more diverse and interesting, far more intelligent than a lot of my colleagues in the entertainment industry. They're not allowed to think and explore," he says with a laugh.
Duncan doesn't see much hope for the modern Hollywood system, what he dubs the "machine," moving forward. Too many incentives exist for people to shut their mouths and accept the status quo.
The future for free-thinkers, he says, lies in decentralization.
He points to radical musicians, comic book creators and filmmakers blazing bold new trails outside the entertainment ecosystem.
"There's so much tech now, we can share [art] with the world … our audience is no longer confined to deep blue metros," he says. "People are looking outside of whatever that 'machine' is, for creative fulfillment."
"YOUR WELCOME" with Michael Malice #208: Eric July https://t.co/KYfcLxGd57 via @YouTube

— Big Papa King (@bnlking) May 26, 2022
The pandemic is fading. Even the CDC has relaxed rules that once governed the way we conducted ourselves in public. Hollywood will eventually follow suit, but Duncan isn't sure he'd happily begin auditioning anew.
"I don't know now at this point. I'm radioactive in a lot of ways. I haven't been shy about my views," he says.
Another factor weighs heavily on him.
Acting requires vulnerability, the ability to look fellow performers in the eye and trust them.
"You can't wash the stain off of this, what they said and tweeted out," he says of his peer group. "They dehumanized people."