Industry News
Chelsea Handler Curses Out Her Critics … then Grovels for Their Forgiveness
The far-left 'activist' shared a video rant from hate monger Louis Farrakhan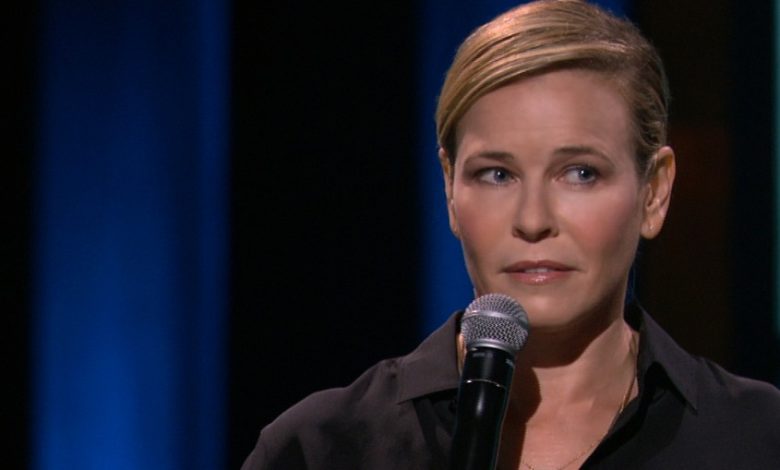 Chelsea Handler has a hard time staying on message.
She's nuclear-level woke these days, but when Joe Biden was credibly accused of sexual assault she stayed mum. She wasn't alone, but her silence was obvious.
Now, she's doing a two-step over a self-inflicted cultural wound.
The former Netflix TV host shared an incendiary clip from Louis Farrakhan dating back to 1990 on her popular Instagram channel last week. The video snippet found the Nation of Islam leader, whose laundry list of hate is well established, attempting to describe white supremacy in the U.S.
Here's a quick update on the minister's hateful record, courtesy of The Daily Beast:
In a 1984 speech broadcast over Chicago radio, he called Hitler "a very great man"; during a 1985 speech at New York City's Madison Square Garden, he proclaimed of Jews, "And don't you forget, when it's God who puts you in the ovens, it's forever!"; in a 2006 speech, he exclaimed, "These false Jews promote the filth of Hollywood that is seeding the American people and the people of the world, and bringing you down in moral strength… It's the wicked Jews, the false Jews, that are promoting lesbianism, homosexuality. It's the wicked Jews, false Jews, that make it a crime for you to preach the word of God, then they call you homophobic!" In 2018, at a speech at Mosque Maryam in Chicago, he accused Jews of inventing anal sex and promoting pedophilia. And just last year, after being banned by Facebook for hate speech, he claimed he didn't hate Jews—then in the very next breath called them "Satanic."
That 1990 speech earned a personal rave from Handler, who is Jewish.
"I learned a lot from watching this powerful video" and has been viewed more than 1.8 million times.
Who else liked or shared the clip?
Jessica Chastain
Jameela Jamil
Jennifer Aniston
Michelle Pfeiffer
Jennifer Garner
Lisa Rinna
Sean Hayes
The New York Post reported that Jamil of "The Good Place" fame asked her followers, "Someone please tell me the name of this extraordinary man who so perfectly sums up white fear in under a minute," before deleting the message.
Handler attempted some damage control after getting vicious feedback for sharing a Farrakhan message.
"Another thing: perhaps Farrakhan's anti-Semitic views took form during his own oppression," wrote Handler. "We know now that oppression of one race leads to an oppression of all races."
More recently, Handler opened up to The Daily Beast's podcast, "The Last Laugh," about a number of topics including the video incident. She struck a defiant tone in the conversation.
So everyone needs to remember where the violence came from. It's not from the Black people, it's from the white people. So I thought it was powerful. So whatever, you know, everybody can go f*** themselves."
The podcast host says Handler quickly regretted the comments.
"I want to sincerely apologize for posting the video of Louis Farrakhan," she wrote in an email statement following our podcast taping. "I didn't consider the context of his Anti-Semitic and homophobic rhetoric, that is of course contrary to my own beliefs and values. Part of the process of educating ourselves during this pivotal time is recognizing and working through our mistakes. This was definitely one of mine. I was wrong. It was offensive, and I apologize."