Industry News
Opinion
Chappelle Joins Rock, Hart to Tell Cancel Culture to Pound Sand
Comedians unite at Madison Square Garden to cheer free speech, send message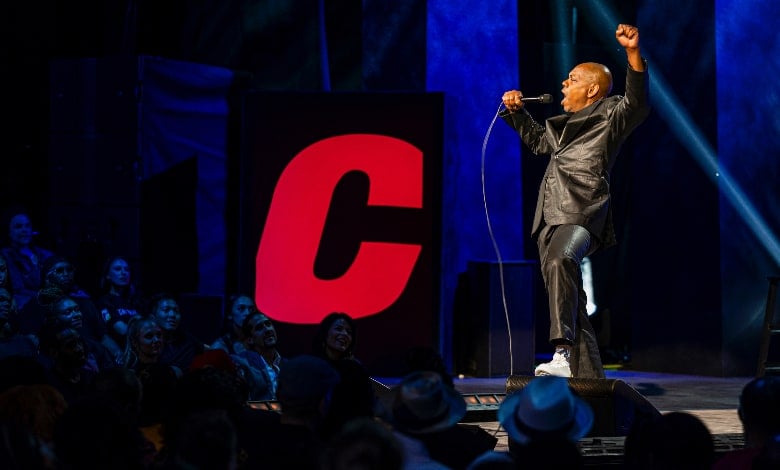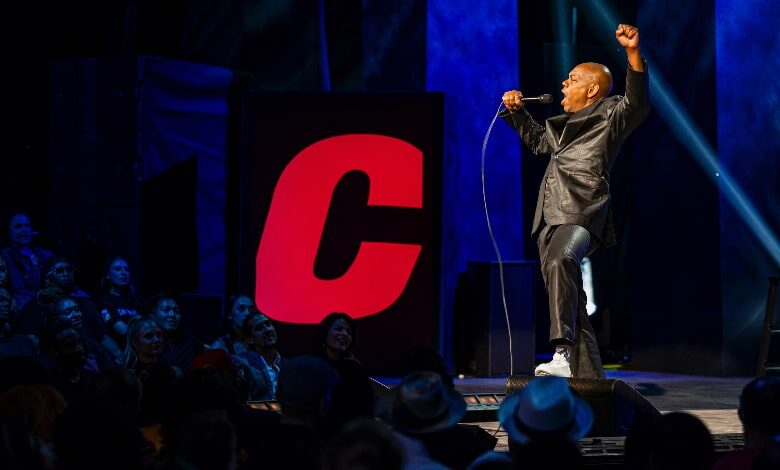 Two comedy superstars used a historic stage to send a message to Cancel Culture.
They didn't actually say the words, "Get lost," but it's exactly what they meant.
Chris Rock and Kevin Hart played Madison Square Garden over the weekend, and the powerhouses had a little surprise for lucky attendees, according to The Hollywood Reporter.
Their unannounced opening act? Dave Chappelle.
View this post on Instagram
Chappelle's presence alone spoke, nay screamed, volumes. The Left spent the end of 2021 trying to cancel the comedian for jokes he told during his Netflix special, "The Closer."
The comedian's so-called transphobia could get people killed, critics cried, ignoring how Chappelle ended the special with a haunting tribute to a late trans comic.
That Cancel Culture attempt failed, but a Minneapolis venue revived it. First Avenue, famous in part for giving black artists a stage when other venues refused, canceled Chappelle's planned performance hours before showtime.
The show still went on, at a different Minneapolis club, but it reminded everyone the woke mob isn't done with Chappelle. And if it can attack arguably the greatest living comedian, every other funny person is fair game.
That may be why Rock and Hart rallied to Chappelle's side for one special night.
Chappelle thanked the crowd, cracked wise about getting attacked during his Hollywood Bowl performance and trashed the New York Post for allegedly goading his assailant to say what the right-leaning paper wanted him to say.
#ChrisRock , #KevinHart , and #DaveChappelle on the same stage at MSG was nothing short of legendary. Honored to have witnessed 🙏🏼 (more footage on my Instagram @Callistusss ) pic.twitter.com/4VHDXJGiiW

— Callistus (@Callistusss) July 24, 2022
He added that he hoped his attacker gets monkeypox in jail—"not that he should die, but his a** should itch for four to six weeks." Chappelle also claimed the first call he got that night was from Louis C.K., whom he later shouted out, saying, "Louis, even if you get in trouble in the streets, you are my friend."
C.K. got canceled not for any "problematic" joke but because he admitted to exposing himself to multiple women.
The Hollywood Reporter leans to the hard Left and appears comfortable with Cancel Culture, which it puts in scare quotes as if it may not exist.
The site couldn't frame the night as anything but a full-throated defense of both Chappelle and comedy in general, admitting this Rock gag against Cancel Culture "brought the house down."
"Anyone who says words hurt has never been punched in the face."
Will Smith's cowardly attack on Rock during this year's Oscar ceremony remains fresh in mind for many.
Chappelle ended the night by thanking Rock and Hart for supporting him while too many voices want him silenced. Rock and Hart came up big, no doubt, but each arrived at the moment through different paths.
RELATED: Big Tech Is Crushing Conservative Comedy
Hart's apolitical brand has helped him navigate superstardom, earning him a large, bipartisan fan base. That didn't help him back in 2018 when the Oscars named him as its next Academy Awards host.
The honor didn't last long.
Some of Hart's old material "resurfaced" and he stepped down under immense social justice pressure. Since then, he's been more willing to attack Cancel Culture, but often in ways that align with his positive persona.
That personal pain may be why he reflected on the MSG tour stop on Instagram:
Last night was by far the best moment of my career….I can't even explain it…I can't find the words…Just know that last night was the true definition of a "EPIC NIGHT" …..I love my brothers more than words can explain. What we did to the Garden will never be done again….We made history last night!!!!!!!!
It also explains his participation in a recent docuseries on black comedians dubbed "Right to Offend."
Right to Offend: Kevin Hart on Dave Chappelle, Chris Rock & The Current State of Comedy | A&E
Rock, by comparison, has been wobbly on fighting the woke mindset.
His hard-edged material makes him a ripe Cancel Culture target, but the woke mob has mostly shied away from him. A few attempted to "resurface" a clip where he and fellow comics used the n-word, but mostly he's been spared the mob's wrath.
He still came up small when a fellow comedian got pummeled for an old gag. Jimmy Fallon, the suddenly far-left "Tonight Show" host, imitated Rock 20 years ago, and he employed darkening makeup (blackface) to do it.
The mob came for him, and Fallon made a mewling apology on his NBC show.
Rock could have rushed to Fallon's defense right away. Instead, he said nothing. A few months later Rock shared support for Fallon, but by then it was too late.
Rock may have had a change of heart regarding Cancel Culture in recent months. He's tackling it directly on stage now, and by inviting Chappelle to his show he's sending another strong signal.
We have Dave's back, and we won't be silent about it.