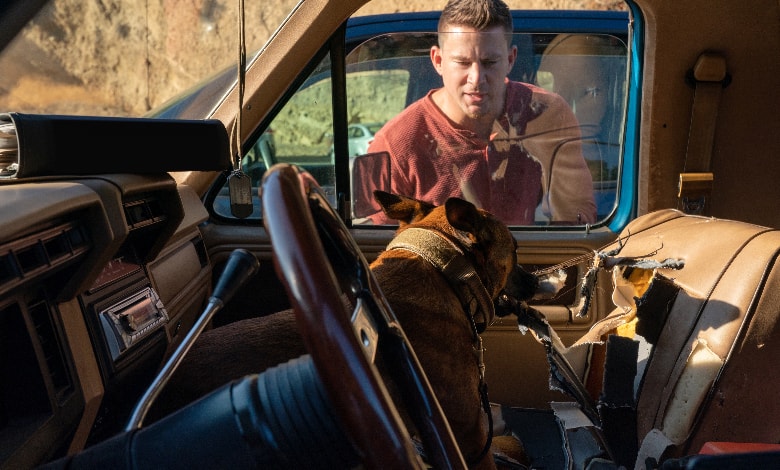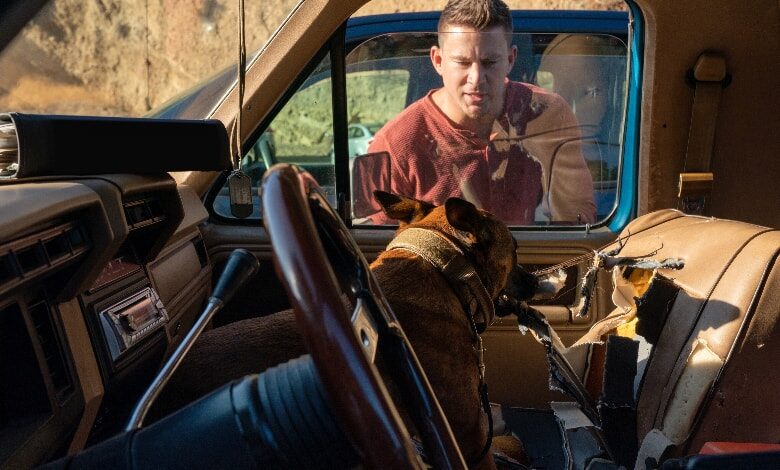 "Turner and Hooch." "K-9." "Beethoven." And now, drumroll please, "DOG."
Note the capital letters. This must be different dog movie, right?
Those previous films played to our lowest common denominators, but "DOG" has something different in mind. It's Hollywood's latest attempt to explore PTSD with some wacky dog hijinks for good measure.
That combination sounds terrible on paper. It's not, thanks to a lot of heart and empathy from the film's star and co-director, Channing Tatum.
DOG | Official Trailer | MGM Studios
Tatum plays Briggs, an Army Ranger given a curious task. Escort an out of control dog named Lulu across hundreds of miles so she can be part of a fellow soldier's funeral. Lulu, a Belgian Malinois, worked side by side with the fallen hero on the battlefield.
Briggs sees this as a chance to resurrect an Army career sabotaged by a brain injury he refuses to fully acknowledge. He also won't consider how tough wrangling Lulu on a road trip might be. She's got her own emotional issues, from losing her beloved owner to having worked in the heat of many battles.
Even Cesar Milan might struggle to make Lulu heel.
And that's where the wacky antics begin. Lulu destroys everything within reach, from a truck's interior to Briggs' sense of self.
An extended bit where Briggs pretends to be blind moves the plot along but nothing more. It's one of several missteps, the other highlights a sexualized detour for Briggs, but the film quickly regains its purpose.
View this post on Instagram
Equally knotty is an extended cameo by Bill Burr, which veers from one extreme to the next. Why is it even in the movie? "DOG" has more than a few moments like that.
Give plenty of credit to Tatum, then, for understanding the core themes and never keeping them out of the frame. This is a healing journey, and the start of a man coming to grips with the life he has, not the one he imagined long ago.
Of course there's a child in the mix, one papa Briggs hasn't seen for some time. That element, while expected, doesn't get the mawkish treatment as we expect.
Life is messy. "DOG" won't let go of that concept.
Given a few nips and tucks, "DOG" could be something the whole family can watch together. As is, the PG:13 movie is just rough enough to keep some audience members out. That's a shame, since the sexualized detour proves unnecessary to the story in play.
DOG | Briggs and Lulu - Official Clip | MGM Studios
Conservatives might be shocked, and giddy, that "DOG" pokes brief fun at the woke mindset. This is a heartland tale, one with deep respect for American soldiers and the sacrifices they make for their country.
Social Justice types? This isn't for you.
We haven't seen Tatum in a while, something that's shocking for a star in his prime. He hasn't had a major role since 2017's "Logan Lucky." "DOG" offers a tailor-made platform for the "Magic Mike" alum. How many actors can upstage an adorable dog and make her "Marley"-esque misbehavior matter?
HiT or Miss: "DOG" might seem like an odd mix of pratfalls and pathos, but Channing Tatum keeps the focus right where it belongs.