Contributors
Exclusive: 'Cacophony: A Tale of Faith & Fear' Excerpt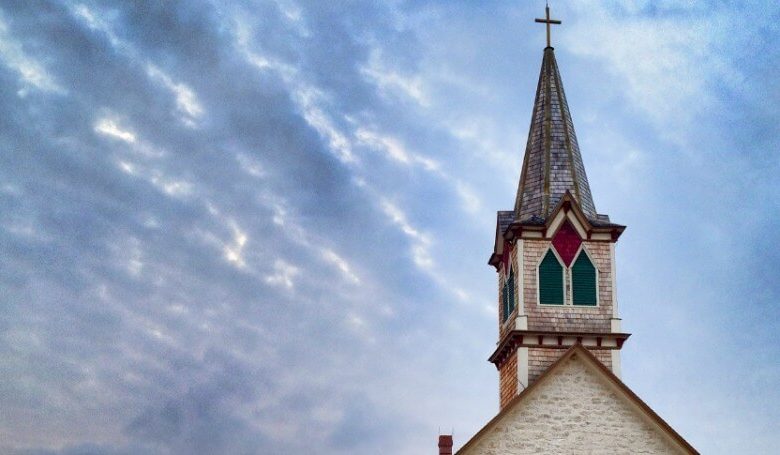 Spiritual revivals are rarely easier.
Add a demon princess bent on sabotage, and you've got the makings of an intriguing fantasy for our times.
Jacob Airey's "Cacophony (Volume 1)
" shares such a story. The novel deposits us in Daylight, Texas, a town on the cusp of renewal. Dark forces murder the church's pastor, but the citizens refuse to give up hope.
The following is an excerpt from Airey's book, available now on Amazon.com.
---
Gwen sat in her car and began to think. She had noticed that her discontentment had grown and grown. She had been raised as a pastor's kid.
Her parents had educated her at home and with a strong moral conviction. She chuckled as she remembered how when people saw her knowledge, they were surprised a "home schooler" could be so intelligent. Not many understood how she seemed to break all the taboos of the anti-social, nerdy, survivalist TV image they had of a home educated kid. Gwen knew that this was just a stereotype that was unfair and often made up.
She thought that since she had graduated from the local college with highest honors and her very nice job at the local newspaper would shut up those who had picked on her.
She was wrong. They nick picked not only how she was educated, but she also remembered how people in the church would judge her on everything she did. It seemed they nick picked at her likes, dislikes, fashion sense, favorite movies, and even what she chose to eat and drink.
Her parents had been great at reinforcing her with love and trying to surround her with friends that would be uplifting. By no means were her parents perfect, but they had gone above and beyond in trying to protect from the often political motivations of her family's critics.
Recently, however, these things had started to bother her more and more. She had snapped at a co-worker today who had done nothing wrong, just made a teasing comment. She considered that maybe it was the pressure of work, but something was telling her maybe she had some unresolved issues.
Ashtaroth started to laugh wickedly. "Things could not be any more perfect," the demon though.
Christopher was whispering back in her ear the truth. He was saying, "You're a strong, successful young woman. Don't let these lies fester inside of you."
Ashtaroth always loved going against guardian angels. They were so predictable in her eyes. She just continued on. "You're not successful. You have too much baggage. Who would want you?"
Suddenly, a voice said, "Don't listen to the voice of the devil, Gwen. This is not what God would want you to do."
Ashtaroth could not believe her eyes as the archangel Michael landed in front of her. There was no thunderclap, no loud entrance. He just glided down. She recognized his armor and his long flowing cape that all archangels wore.
His face was clean shaven with a strong, distinct jaw and chin. He had a sharp, hawk like nose and short, thick hair. This was the admiral of all archangels and the captain of the elite Seven. He was brave, even battling Lucifer himself.
Ashtaroth knew what this meant. The Seven were now all heading to Daylight. There was a battle coming, a big one. This would change the whole strategy. Ashtaroth decided to play coy for now.
She sneered as she said, "What in the name of Sheol? Oh, it's you, Michael the Archangel."
Michael stood before her. He said, "I know you, as well, temptress. The Father has sent me here to stop you, and I shall succeed."
Ashtaroth said, "You know the rules. You cannot bend anyone's will."
Michael gave her a grin. "Neither can you."
Ashtaroth decided to make personal. "So, it looks like God has sent his Special Forces in for this one. I would've expected a bit more of a challenge."
Michael grinned as he said, "You want a challenge, I'm right here."
Ashtaroth pulled made a motion with her hand. An ax appeared in one hand and a scimitar in the other. "This one is mine," she said.
They charged at one another as Christopher stayed by Gwen's side.
He said, "I guess the demon forgot about me."
---
Jacob Airey is a contributor to The Daily Wire. You can follow him on Twitter @RealJacobAirey, check out his StudioJake YouTube channel and check out his blog.