Interviews
Comedian Brian Scolaro Shines Spotlight on Hollywood's Lesser Known Players
The comic actor blazes new path in troubled times, pines for pre-Cancel Culture age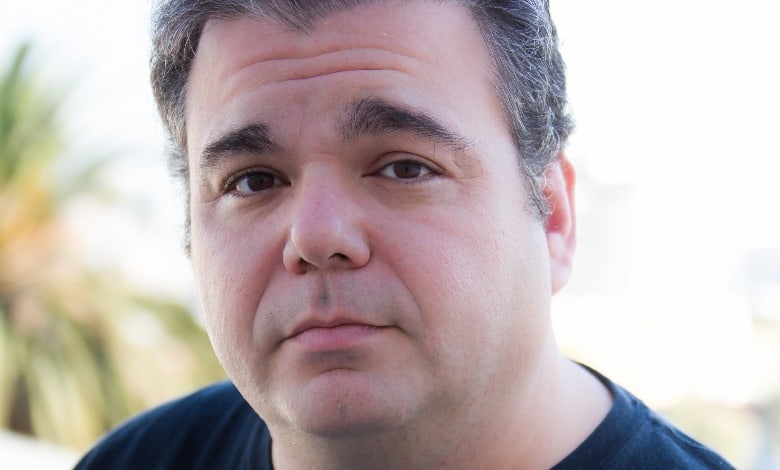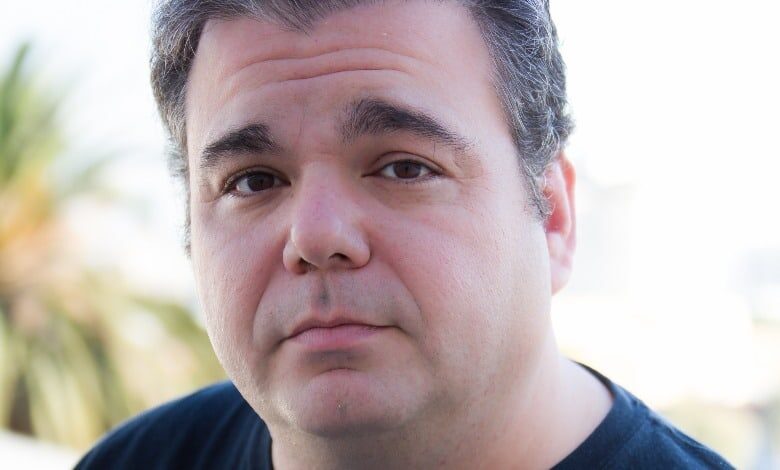 Character actors aren't celebrated in the press despite delighting viewers whenever they appear on screen.
They're finally getting their due in a funny, fascinating online video series called "People Who Never Get Interviewed But Should."
Hosted by veteran standup comedian and actor Brian Scolaro, the videos stream exclusively on his personal Patreon account.
Offering entertaining, behind-the-scenes stories from "Goodfellas," "The Blair Witch Project," "Groundhog Day" and more, Scolaro's series is building a following among fans who want to dig deeper than the tabloids.
It's also an example of creative innovation born of pandemic necessity.
"Due to COVID, many clubs nationwide have been closed, and the ones that are open aren't paying as much, and much of film and TV productions have been shut down, so I had to come up with an income," says Scolaro. "I figured the one thing I could offer people is comedy, sketches and interviews with actors and comedians they know by face but don't know their names.
"Asking Mike Starr what it was like to be on the set of 'Goodfellas' and be directed by Scorsese, or asking David Krumholtz what his conversations with the Coen Brothers were like is fascinating to me," he adds.
Goodfellas (1990) Official Trailer #1 - Martin Scorsese Movie
"I just spoke with A.J. Langer from 'My So-Called Life' and I don't think she was ever interviewed. And to hear what movies inspired them as children, and what comedians inspired Dave Attell and Alonzo Bodden and what movies they watched, what movies they still watch, their acting experience and process are great stories."
The clips are just one feature of the site. The Patreon channel also offers fresh comedy content totaling 12 unique videos each month for $5.
Among Scolaro's favorite interviews so far? Chats with Erik Palladino from the movie "U-571," who had a "fantastically funny Harvey Keitel story," and veteran comic DC Benny about "the world's funniest story that involved him upsetting Bill Cosby by accident."
He explains that the key to being a great interviewer lies in actually being friends with his guests and knowing how to make them open up beyond talk-show cliches.
"I don't ask them simple questions, softball questions that they get asked on talk shows. I ask them stuff I think they want to talk about," Scolaro says. "What role meant the most to them? What role was the most challenging? How did they prepare for this? What was it like working with this person? What movie did you watch growing up? To have an artist ask an artist about other artists winds up being a very fun conversation because their eyes sparkle and they get excited talking about Steve Martin or Bill Murray.
"I think about the questions I've been asked, and I don't want to ask them those type of questions. Like 'What was it like working with Pam Anderson?' That's boring. So I like asking them other things. About how they prepared for the role. Was it ad libbing or was it not? What albums did you listen to growing up? You learn more about the process, it's more respectful to them and it gets more respect for acting in general."
RELATED: Why We All Miss Gene Hackman
Scolaro's Patreon content also includes a mix of new jokes, location gags and an inventive string of freshly created character comedy. He often plays both sides of an interview or discussion between a straight man and a comedic nut job.
The videos are a perfect complement to his nationally-respected reputation as a club comic and frequent appearances on TV series, which have included regular roles on the Fox sitcom "Stacked" (with Pamela Anderson) and NBC's "Three Sisters."
"I've been doing standup comedy for 25 years, and I started a little before 1995. I was a lead in two network sitcoms and a recurring cast member on 4 or 5 cable sitcoms, and I've done over 20 guest roles and over 10 standup appearances on television," says Scolaro, who jokes that "People seem to recognize me but don't know where I'm from. And I like that, because I can still yell at a car in traffic without it being tabloid headlines. I can still hit on a girl in a supermarket and get rejected without being publicly embarrassed."
A native of Brooklyn, the Hollywood-based Scolaro grew up admiring "older school" comics such as Laurel and Hardy, the Marx Brothers, Monty Python and Robin Williams because "what they do was make sure there was more than one laugh a page, but three or four laughs a page."
He keeps the jokes flying fast and furious in any forum, but in the Patreon videos he "tries to find the base of a straight man and a silly person – like what Carl Reiner and Mel Brooks used to do."
Hollywood Palace TV - Mel Brooks & Carl Reiner
He was also blessed with the opportunity to rise through the comedy ranks before the current epidemic of PC-related censorship and cancel culture. Counting New York City's legendary Comedy Cellar as his breakthrough performance space and the equally storied Comedy Store as his current favorite stage home, he is able to observe the world of standup from a coveted, insider's vantage point.
"The club that made me was the Comedy Cellar. I started there in '96 and it was a great time because there was no Internet, no political correctness, and all the comedians were not famous," recalls Scolaro. "So I got to be on lineups with Louis CK, Greg Giraldo, Nick Di Paolo and Dave Chappelle and none of them were known.
"There was no way to get in trouble for what you said. It was always accepted by the multicultural audience of the Comedy Cellar and was a wonderful place to start comedy," he adds. "And now I'm a Comedy Store regular here in Hollywood and I perform with the celebrities. I like not being known. I enjoy that. What's great about this Patreon is I'm drawing people who know me or want to know me .. I enjoy that because it's more freeing than a standup show."