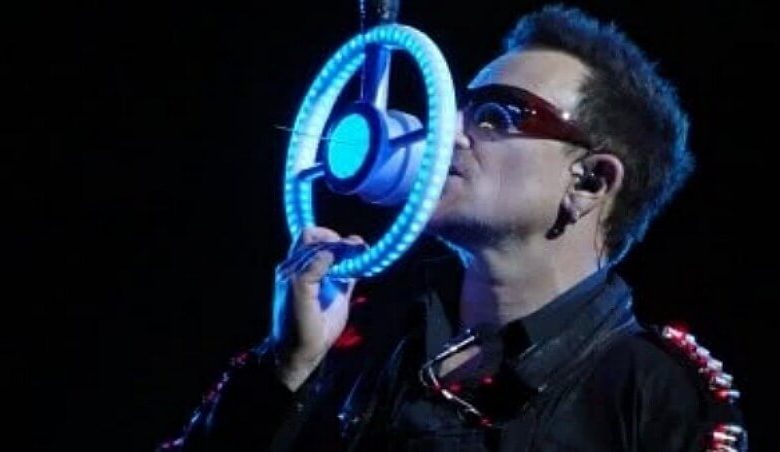 It doesn't take a fancy degree to realize Bono burns more fossil fuel than most of us.
He's an internationally renowned rock star who travels the globe every few years with his Irish mates in U2. Oh, and reports of his lavish lifestyle are easy to find via a quick Web search.
Now, he wants to help Al Gore save the world from the perils of climate change.
How?
By lending his rock star gravitas to the "An Inconvenient Sequel: Truth to Power" marketing push. The new film lets Gore sound the alarm once more that fossil fuel use could lead to humanity's destruction.
The sequel is struggling to match the critical and commercial success of the first film in the GSU (Gore Shared Universe).
Enter U2's charismatic frontman. Bono is one of several stars appearing in a new spot for the sequel.
An Inconvenient Sequel: Truth To Power (2017)- "Why I'm Inconvenient" - Paramount Pictures
The video also includes Paul McCartney, Pharrell Williams, actress/singer Jennifer Hudson, "The Office" alum Rainn Wilson and Shailene Woodley warning us about the dangers facing Mother Earth.
McCartney's carbon footprint must be massive. He's one of the richest entertainers on the planet. He's earned every nickel by giving us great music via the Beatles, Wings and his solo efforts. He currently uses that cash to fund his real estate addiction.
His collective home energy bills must make Gore's look puny by comparison.
FAST FACT: "An Inconvenient Truth" won the Best Documentary Oscar in 2007.
So should stars who burn more precious energy than 90-plus percent of humanity lecture us on climate change? Are they eco-hypocrites or concerned citizens of Earth?
The liberal New Republic says it's unfair to use Gore's energy consumption against him when it comes to his green crusade. We'll assume the magazine feels the same way about Bono and co.
What do you say?
Photo credit: Foter.com