Industry News
Opinion
Biden's America: Violence Crashes Hollywood's Gates
TV sets invaded by Democrats' soft-on-crime policies, Defund the Police fallout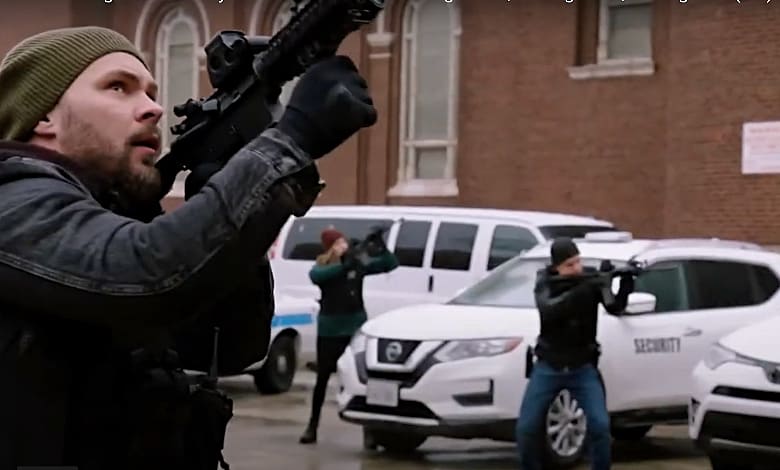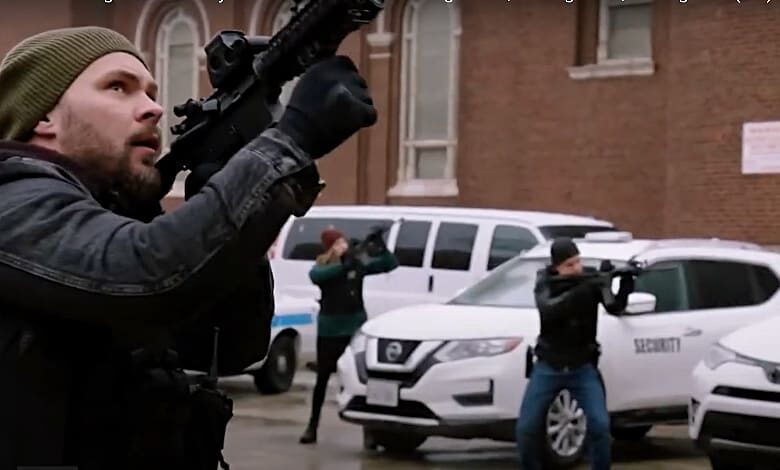 Celebrities are reaping what they've sown.
Hollywood responded to the 2020 death of George Floyd by embracing the Defund the Police movement. Some of the industry's biggest stars, including Lizzo, John Legend, Jane Fonda and Natalie Portman, demanded less police officers nationwide.
The industry also canceled shows deemed pro-police, like the long-running "Cops," and neutered "Brooklyn Nine-Nine" to reflect Black Lives Matter talking points.
Terry Crews says they're 'starting over' writing 'Brooklyn Nine-Nine' S8 because the old scripts were scrapped due to the BLM movement & police brutality

'We're going to make something that will be truly groundbreaking this year. We have an opportunity and we plan to use it' pic.twitter.com/4w4N4wycFL

— Culture Crave 🍿 (@CultureCrave) June 24, 2020
These same stars went silent as crime raged nationwide, but the damage was done.
Hollywood simultaneously served, then and now, as a Democratic SuperPAC. They've thrown millions behind progressive politicians and dragged Joe Biden over the presidential finish line late in 2020.
Now, the Democrats' soft-on-crime policies, anti-cop messaging and far-Left prosecutors have unleashed a frightening crime wave. And said crime keeps invading Hollywood, Inc.
The latest example?
Production on NBC's "Chicago Fire" stopped Wednesday when shots rang out on Chicago's West Side. The show's full cast were "yards" away from the gunfire.
It's hardly an isolated incident in Mayor Lori Lightfoot's Windy City.
RELATED: TOO MANY CELEBRITIES CONDONE VIOLENCE
On a single July day bullets hit a fence surrounding the set of NBC's "Chicago Med" while production on "Justified: City Primeval" halted when a gunfight spilled onto the upcoming show's set. The latter beefed up its security protocols following the incident.
And it's not just a Chicago problem.
Earlier this year a crew member from "Law & Order: Organized Crime" died following a shooting on the show's Brooklyn-based production set.
Violence also crashed a comedy gig featuring "The Office" alum Craig Robinson in North Carolina. Robinson was waiting to appear at The Comedy Zone in Charlotte when a gunman discharged his weapon.
Violent threats rattled the Baltimore-based production of the Apple TV+ series "Lady in the Lake" starring Portman.
The Baltimore police department confirmed that a group of locals contacted producers working a shoot on Park Avenue in the downtown area at around 4 p.m. on Friday. The group threatened to return in the evening to shoot somebody if production didn't cease. Producers were also told to pay a sum of $50,000 to the group before production would be allowed to continue.
Even closer to Hollywood's home, police are advising citizens to beware of pickpockets. West Hollywood officials noted an alarming uptick in pickpocket crimes, more than double the average rate in the California city.
Actor Frank Grillo ("Captain America: The Winter Soldier") railed against L.A. crime rates after his boxing instructor, Azuma Bennett, was killed by a hail of gunfire outside a marijuana dispensary.
"I don't know what's happened to Los Angeles that a beautiful guy like this gets shot and killed over nothing."
Everyday citizens are trying to fight back.
San Francisco recalled its soft-on-crime District Attorney, Chesa Boudin, earlier this year, but a similar effort to oust Los Angeles' D.A. failed.
Los Angeles mayoral candidate Rick Caruso supported that recall effort and wrote a $50,000 check toward removing George Gascon. Meanwhile, celebrities are rallying behind Caruso's opponent in the Mayoral race.
Karen Bass's list of celebrity endorsements reads like a who's who of Hollywood.
Adam Rodriguez, Alfre Woodard, Aloe Blacc, Alyssa Milano, Angela Gibbs, Ava DuVernay, Cedric the Entertainer, Chelsea Handler, Chris Silberman, Connie Britton, Cristela Alonzo, Derek Fisher, Don & Bridgid Coulter Cheadle, D Smoke, Dulé Hill, Issa Rae, Jane Fonda, JJ Abrams & Katie McGrath, John Legend, Ken Jeong, Kym Whitley, Lil Rel Howery, Magic and Cookie Johnson, Marla Gibbs, Norman Lear, Piper Perabo, Robin Thede, Samuel L. and LaTonya Jackson, Steve McKeever, Tracee Ellis Ross and Yvette Nicole Brown.
Caruso's supporter list features Gwyneth Paltrow, Katy Perry and Kim Kardashian.
Los Angeles is also doing an about-face on its crime prevention posture. The city installed 200 more police officers last month to deal with raging crime rates.
Will it be enough?
More importantly, will celebrities realize that failed Democratic policies are putting their lives, as well as their fellow Americans, at risk?
UPDATE: Rapper/actor Ice T is coming clean about the dangers in his L.A. neighborhood.
People are still hitting me up about my comments about LA Gang culture.If you NOTICE, LA rappers don't wear a lotta Jewelry… Me, Snoop, Cube, Dre, Game, Kendrick..The list goes on.. It's not cause we're broke. LA is just a Dangerous place,rapper or not. Why test the streets..

— ICE T (@FINALLEVEL) September 14, 2022