Industry News
Opinion
Hollywood Goes Gaga for Blacklist, Again, Ignores Blacklist 2.0
'Being the Ricardos,' 'McCarthy' show industry hasn't learned the era's lessons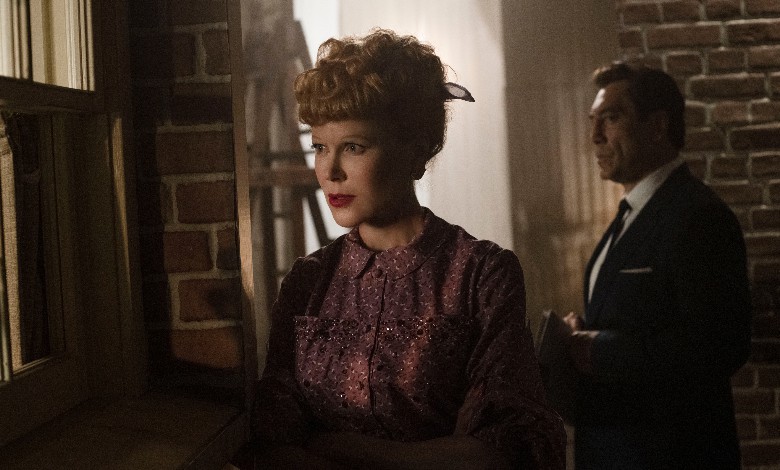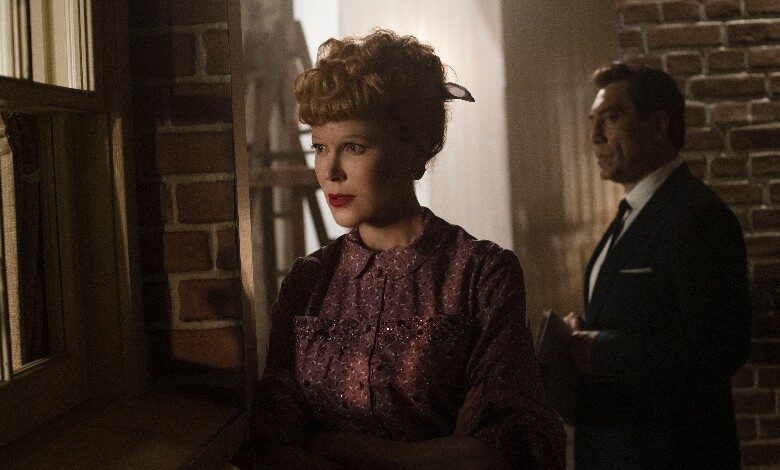 Aaron Sorkin could have told plenty of stories tied to "I Love Lucy."
The beloved sitcom reigned supreme over American culture in the 1950s. The sitcom's huge ratings – the episode "Lucy Goes to the Hospital" drew 44 million viewers at a time when many homes didn't have TV sets – are beyond a modern TV executive's wildest dreams.
Yet Sorkin centered "Being the Ricardos" around a curious part of the show's legacy. The film, debuting in theaters Dec. 10 followed by a Dec. 21 release on Amazon Prime, details how the show's creators battled accusations star Lucille Ball was a Communist.
https://www.youtube.com/results?search_query=being+the+ricardos+trailer
Yes, once again Hollywood is anchoring a story around the Blacklist era. And it's easy to see why the industry is obsessed with the topic.
Sen. Joe McCarthy's war to root out Communist sympathizers hit Hollywood … hard. Famed screenwriter Dalton Trumbo saw his career capsize as a result of the witch hunt, a story told not once but twice by Hollywood filmmakers. And he wasn't alone.
Trumbo Official Trailer #1 (2015) - Bryan Cranston, Diane Lane, Helen Mirren Biopic HD
It's just a small way McCarthy's reign impacted Hollywood. And, since that chapter of history wrapped, we've seen many films tied directly to it, beyond the dueling Trumbo projects.
Guilty By Suspicion
The Front
The Majestic
The Way We Were
Good Night, And Good Luck
Chaplin
Yoo Hoo, Mrs. Goldberg
Waldo Salt: A Screenwriter's Journey
Hollywood on Trial
That list isn't complete, though. "Being the Ricardos" is the latest film obsessed with the Blacklist, and it has some serious company next year.
Michael Shannon will play the title character in "McCarthy," a 2022 biopic of the hard-charging U.S. senator behind the Blacklist era.
Hollywood has devoted so much time and creative energy to retelling the Blacklist era and its greater meaning. Again, that's understandable given how artists should be able to believe any political philosophy they believe in without fear of reprisal.
Yet it stands in stark contrast to the new, unofficial Blacklist that permeates Hollywood today. The updated model lacks government muscle, no doubt, and no one is threatened with jail time for their views. Trumbo served nearly a year in prison.
The intent is still clear. Conservative artists are punished for their thought crimes.
Yes, a few artists are able to survive, and even thrive, despite their right-leaning views. Jon Voight of "Ray Donovan" fame rushes to mind, as does Kelsey Grammar, Tim Allen and Nick Searcy.
Ray Donovan: The Movie (2022) Official Trailer | SHOWTIME
They are the exceptions, and they often aren't as overtly political as their progressive peers. They're also older stars with the kind of resumes and reputations to shield them from naysayers.
Many artists stay quiet about their Republican views for fear of losing work. Antonio Sabato, Jr. said as much, one reason he's working on his own film studio to support independent artists. This reporter has spoken to several artists over the years who keep their conservative views private for fear of professional retaliation.
Searcy explored how Hollywood embraced the new Blacklist on a recent edition of "Red Pilled America."
The Blacklist 2.0 is why Disney fired "Mandalorian" actress Gina Carano but keeps far-Left co-star Pedro Pascal on its payroll.
It's possible the upcoming "McCarthy" will address the modern era, slyly telling audiences that Hollywood's new version is just as vile as the old.
Or not.
The film's director, Vaclav Marhoul, seems more interested in attacking President Donald Trump via his film than addressing the new Blacklist.
…this story is absolutely universal and totally timeless. It's about those kinds of people, those who, because of their egos, can stoke fear, can divide society and can undermine democracy. These people are very dangerous. And I realized this when I watched the news in January and saw Donald Trump and his call for the Capitol attack. But it's not just about Trump. Over the past decade in Europe and all over the world, there are so many Joe McCarthys. For instance in Brazil it's Bolsonaro, in England, it's Johnson. It's about populism.
UPDATE: Adam Carolla sees the very same hypocrisy in today's Hollywood landscape.
"This is a town that never stops talking about the evils of McCarthyism who will gladly blackball you and remove you from your source of revenue if they could."
Adam Carolla: This is what my Hollywood friends won't tolerate