Industry News
Opinion
Why Nick Searcy's Hollywood Project Battles a 'Rigged' System
Carolla, Prager reveal why the actor's plan for a conservative Hollywood matters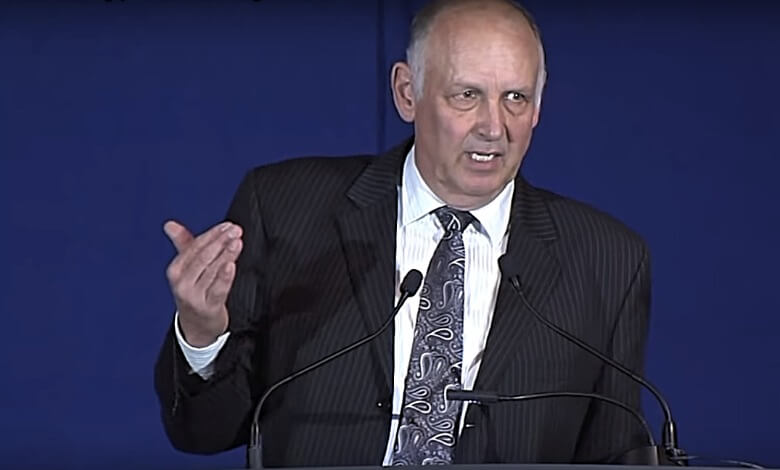 Nick Searcy wants nothing less than to become the Rush Limbaugh of Hollywood.
The "Justified" standout said as much in a blistering op-ed at RedState.com. The actor/director described how Limbaugh radically changed the news media landscape after years of one-party rule.
And the "Gosnell" director and co-star is correct.
There was no Fox News, no Sean Hannity, not really even a talk radio format, not on a national level. There was no alternative to the alphabet networks' relentlessly biased reporting. Rush, almost completely by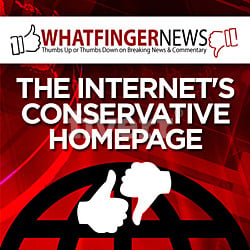 himself, destroyed the monopoly the left had on the news business.
Searcy isn't just virtue signaling like some celebrity peers. He's got a plan in place for a "conservative" Hollywood, which he detailed in the article. He's aligned with American Pictures, a studio dedicated to films that portray the country in a positive light without insulting people of faith.
He's also working behind the scenes on a right-leaning streaming platform called CREADO that won't "censor" conservative voices.
To say Searcy faces an uphill battle minimizes the odds stacked against him. The industry is overwhelming liberal, and their fury against conservatism jumped following Donald Trump's shocking presidential victory in 2016.
Still, this week alone showed two glaring examples of how modern Hollywood minimizes right-leaning voices.
And why we should all root for Searcy's success.
Nick Searcy | Politics in Hollywood
Adam Carolla isn't a partisan or rock-ribbed conservative. He's a Libertarian who keeps the focus on entertainment, not talking points. Still, Carolla's passion for free speech and rage against Cancel Culture put him in the far Left's cross hairs.
The comic described to podcaster Chris Stigall how Hollywood kept his seemingly woke documentary "Uppity" out of the film festival circuit.
"Uppity: The Willy T. Ribbs Story" charts the unlikely rise of the black race car driver, a career that battled institutional racism along with fellow drivers. Here's the film's official description, details that sound like catnip to woke Hollywood and liberal film critics alike:
Willy T. Ribbs was the Jackie Robinson of auto-racing who shattered the color-barrier in the all-white sport. Willy was referred to as "Uppity" behind his back by mechanics and other racers. He overcame death-threats, unwarranted suspensions and engine sabotage to go after his dream. Ultimately, Willy beat the haters and became the first Black driver to win a Trans-Am race, test a Formula One car, and race in the Indy 500.
Not a single RottenTomatoes.com approved critic reviewed the movie, which has been available for weeks.
None.
The review site's general audience, though, raved about the film to the tune of a 97 percent "fresh" rating. That's not the end of the story, though.
UPPITY: The Willy T. Ribbs Story
Carolla, who co-starred in last year's "No Safe Spaces," told Stigall his team submitted "Uppity" to multiple film festivals, including SXSW, Tribeca and Robert Redford's Sundance Film Festival. That event routinely touts its quest for diversity.
"Uppity" didn't make the cut. It's worth noting filmmakers lean on these festivals to garner early buzz, critical huzzahs and press attention.
Now, Carolla says two-time Oscar winner Mahershala Ali, Ice Cube and Atlas Entertainment are interested in turning "Uppity" into a feature film biopic.
"My phone rings every day about some giant film entity or big star who wants to make it into a serious, big budget feature. So don't tell me the product wasn't there," Carolla said to Stigall, anger evident in his tone.
Carolla's "No Safe Spaces" co-star, Dennis Prager, similarly shared the resistance he faced while trying to get their free speech docudrama to the masses.
Carolla and Prager used a successful crowdfunding campaign to fuel the film, which looks at how colleges are clamping down on free expression, and how that trend isn't isolated to university life.
The movie earned $1.3 million last year, a tidy sum for an indie documentary. Some critics hammered the film for defending right-of-center voices, but audiences gave it a 99 percent "Fresh" rating.
RELATED: Reality Is Proving 'No Safe Spaces" Point, And It's Frightening
Prager said his team approached Netflix about carrying the film, which leans right in some ways but features voices from across the political divide.
Netflix routinely gobbles up liberal documentaries, including "Knock Down the House" and "Reversing Roe." The former cost Team Netflix a cool $10 million to acquire.
The streaming giant passed on "No Safe Spaces" without comment. That wasn't the case with another distributor who similarly passed on the project. Prager shared a key excerpt from that rejection while withholding the name in question:
"If the film is as provocative in the marketplace as it was in our sales projection meeting, you've got a hit on your hands. That said, in the course of our discussions we discovered a line the majority of the team [emphasis added] won't cross and that is supporting anything that puts a spotlight on Dennis Prager. The essential message of the film, protecting free speech, is embraced here, but supporting free speech only compels us to permit it, not to spend our time and money promoting a film whose 'hero' is someone with some very troubling ideas."
Remember, celebrities who say the nastiest things on social media, like Tom Arnold and Bette Midler, routinely land gigs without a hiccup. Prager, by being openly conservative, is beyond the pale for Hollywood, though.
The talk show host is far from a Tinsel Town insider, but his glimpse of the system taught him plenty.
Hollywood's bottom line no longer drives their decisions; ideological purity is more important to them than money….
So the game is rigged, and it's important for Americans to know this. The content studios and streaming services offer to viewers has been pre-vetted by people who disdain the most fundamental of American values — people who claim to support free speech while rejecting a film about free speech!
For more context, the syndicated talker previously ran afoul of Big Tech when YouTube banished numerous clean, inoffensive PragerU videos to the "restricted" list. Now, his very name is enough to stop some industry types from sharing a documentary with a vital, timely message.
These aren't isolated incidents. Comedian Michael Loftus once said he tried to pitch a more balanced late night talk show around Hollywood. The reaction? We can't cotton to any program that gives conservatives a fair shake, he was told.
Searcy sees all of the above. He's been working in Hollywood for years, and he's brave enough to share his conservative views while staying employed.
That in and of itself a small "m" miracle.
Now, he's embarking on something bigger, bolder. His project would provide stories for the other half the country, tales that won't mock them or their God. Stories that remind us what kind of country America is, and continues to be.
Fox News banked on the notion that viewers wanted an alternative to the liberal news media. Searcy is counting on a similar sentiment, and he's taking the mission personally.