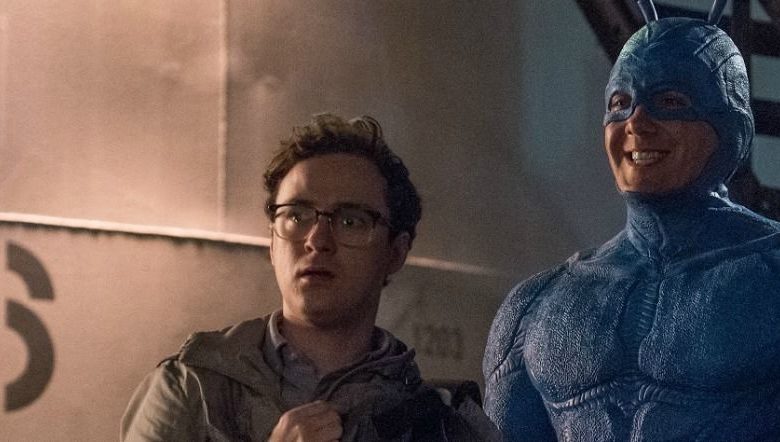 Amazon just released its latest batch of pilots for viewer judgment. The new releases consist of three comedy pilots – a vehicle for Jean-Claude Van Damme, a reboot of a short-lived cult show and Jill Soloway's follow-up to "Transparent."
Customers can watch the pilots on Amazon's website and vote for which ones they think should get full season pickups.
The Tick
This reboot of the beloved series starring Patrick Warburton is short on laughs but filled with more than enough charm.
The new series, taking place in a world where superheroes and supervillains have existed for years, follows the adventures of Arthur Everest (Griffin Newman). He's a young man with a mentally questionable past trying to prove to the world, and himself, that The Terror (Jackie Earle Haley), a supervillain long thought dead, is still alive and well.
Everyone believes Arthur is going off the deep end. It's not the first time he's done so since The Terror killed his father when he was a boy.
RELATED: HiT Review: Amazon's 'Mad Dogs'
The only one to have any faith in Everest is The Tick (Peter Serafinowicz, stepping into Warburton's boots). The Tick is two parts Adam West's Batman and one part Ryan Reynolds' Deadpool.
The pilot is smart enough to only use Tick in small doses. His G-rated musings about crime and virtue are entertaining but not enough to keep viewers interested.
Arthur, on the other hand, feels like a character that could exist in another show successfully.
What the new "Tick" lacks is the irony, the awkward situations and the humor of its predecessor. It's full of charm and a few chuckles, but it's short on belly laughs. In a year where "Deadpool" changed the superhero movie game, that's not good enough.
Still, Serafinowicz embodies the Tick well. This is a world that certainly has room to grow and feels ready for a binge watch for any superhero fans out there looking for something different than the super-serious or cardboard cutout blockbusters we seem to receive in multiplexes every week.
It should be noted the pilot looks stunning for a small-screen product. From the color contrasts to the framing, this is a beautiful 30 minutes. It's no doubt a credit to director Wally Pfister, the man who helped Christopher Nolan photograph his "Dark Knight" trilogy.
I Love Dick
Amazon's most uneven pilot sports an impressive cast including Kevin Bacon, Kathryn Hahn and Griffin Dunne. The problem is it boasts too many characters, says nothing new and is mostly about pretentious, unlikable people who don't win us over.
If the group of artists and intellectuals the show devotes its time to were interesting, that would be one thing. Alas, they are not. Each feels like dull supporting characters that wandered over from different shows to bring this half-baked idea to life.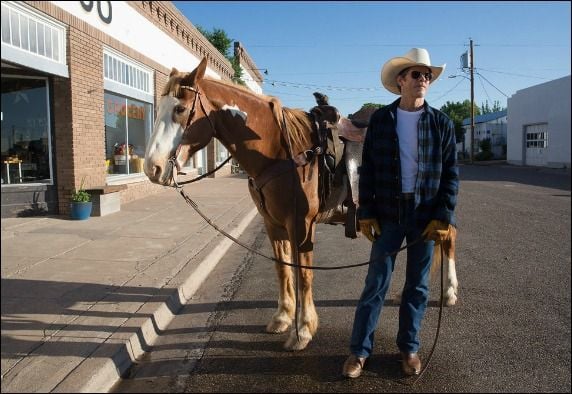 Hahn plays a fledgling filmmaker in a boring marriage to a teacher (Dunne). The two move to Tennessee where Hahn begins falling for her polar opposite (Bacon).
Perhaps more than a half hour would have been beneficial for the pilot. There's one character who is more interesting than all the rest that pops up and leaves and has zero bearing on the plot.
The tone and style of the show also feel odd and cramped.
RELATED: RIP GOP Bashing 'Alpha House'
It's all stuff we've seen before, just played out by talented actors. Despite its failings, expect this to get a pickup from Amazon. One of the artists behind it is Soloway, who created the very successful "Transparent." That series helped Amazon earn the success as an original programmer it had been seeking for years.
Jean-Claude Van Johnson
Jean-Claude Van Damme's best role came in "JCVD" where he played a fictional version of himself. He used his own experiences and struggles to define his character and show new sides of his on-screen persona.
It only makes sense the aging action star would give the exaggerated self-portrayal one more shot.
How "Jean-Claude Van Johnson" managed to stay a secret almost until its release is amazing in today's 24 hour news cycle world. Amazon was smart to keep things quiet. What they have is a unique and special pilot on its hands.
"Johnson" finds the action superstar retired. He's a little slower and frumpier than his early days. He's certainly more bored. In this world, not only was Van Damme a movie star, but he was a kick ass superspy who used his movies as fronts to fight international crime.
His code name? Johnson.
Trying to win back a long-lost love, Van Damme jumps back into the game. He signs onto a horrible action script inspired by Huck Finn and Tom Sawyer. He also begins putting his old skills to use at night to work dangerous, real-world missions.
It's all ridiculous and fun. Van Damme has proven he has a knack for comedy and self deprecation, and both are in full effect here. He earns a lot of laughs, and brings a surprising amount of heart to his role.
The pilot is sometimes tonally uncertain, but future episodes will no doubt help to flesh out this world and drive things to the unique place they need to go. It's a riot of a show for Van Damme fans and action junkies alike. Van Damme gets plenty of room to not just make us laugh but show off his impressive moves.
The pilot is full of the "getting old" cliches we've seen before, but they work because Damme's character is surprisingly fleshed out and poignant. Done right, "Johnson" could end up being a ridiculous dramedy with laughs mixed with moments of genuine heart. It's a tightrope to walk, but the pilot suggests it can be done.