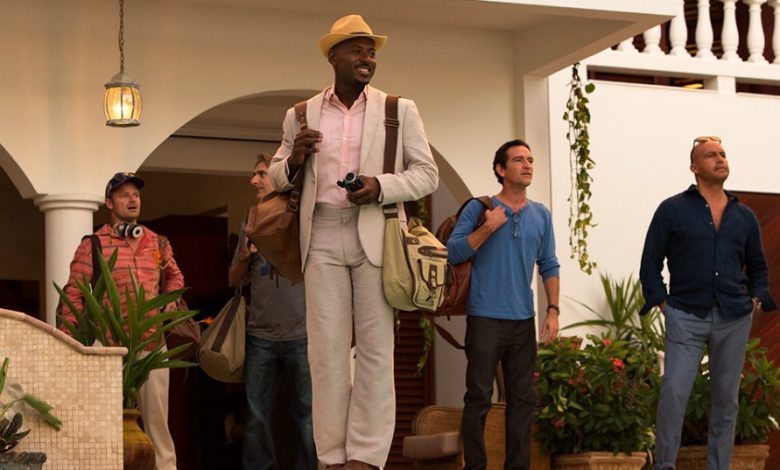 That's probably part of Amazon Prime's plan in the streaming content wars.
The just-released pilot from producer Shawn Ryan ("The Shield") offers plenty of tension, a fine cast and enough intrigue to make one wish Amazon greenlights the series. That may be up to viewers, as Amazon allegedly weighs public reaction into their approval process.
In the case of "Mad Dogs," it's hard to believe viewers won't want to see what happens next.
The story opens as four friends convene in Belize to celebrate the good fortune of their fifth pal, Milo (Billy Zane). He's a 40-something retiree living in a mansion that would make Robin Leach blush.
Their friendships run deep, but it's easy to spot the tensions stirring between them. That intensifies as a mixture of curiosity and anger overwhelm the quartet regarding Milo's good fortune.
Is he really as rich as he appears? Did he do something unsavory to pay for his Belize palace? And are they all losers by comparison? The latter lament speaks to a middle age crisis given too little attention.
"Mad Dogs," an adaptation of a British TV show, hums with suspense as soon as the first eyebrow raises over Milo's luck, and it doesn't let up until the final seconds.
Amazon has little trouble attracting top-tier talent, from John Goodman ("Alpha House") to the "Mad Dogs" quartet (Steve Zahn, Romany Malco, Ben Chaplin and Michael Imperioli of "Sopranos" fame). The new show also embraces content you won't find on broadcast TV, including a comical sex scene and a fair amount of splattered blood.
So it's a shame that the inter-bro fights are so darn ordinary. A series agreement could fix that, letting the back stories of each character blossom between the bloody battles to come. And oh, will they come. It's impossible to see this story going in a more tranquil direction.
"Mad Dogs" represents another small, but significant step in Amazon Prime's ascension. The streaming outlet delivers the kind of content that would look right at home on HBO, AMC or Showtime. Even if "Mad Dogs" starts and ends here, it's a victory of sorts for all involved.
DID YOU KNOW: The British series "Mad Dogs" featured a diminutive, masked assassin, as does the American version. The former, however, finds the figure sporting a Tony Blair mask.