Industry News
Opinion
Amazon Ignores Black Conservatives
The streaming giant elevates progressive content, ignores right-leaning docs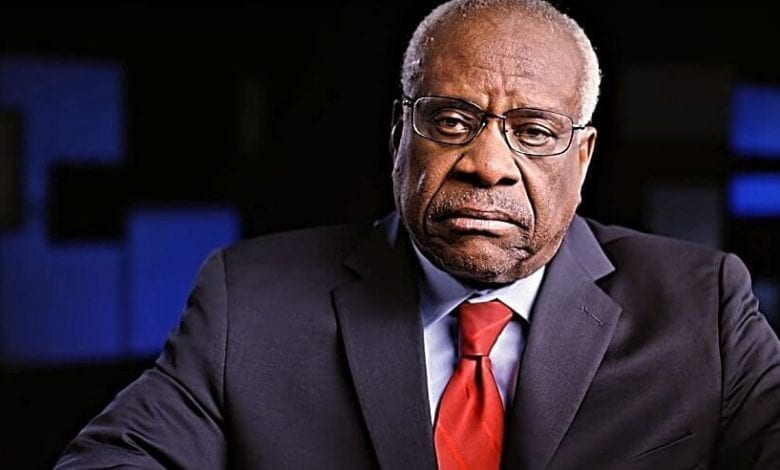 The rise of Black Lives Matter earlier this year sparked change in the streaming world.
Platforms like Hulu, Netflix and Amazon Prime added new features to their respective platform. Each began offering home page sections dedicated to black stories. They saw it as a way to amplify black voices during a tumultuous time for race relations.
Some citizens may have retired their Black Lives Matter signs after Election Day. These streaming giants still have their black channel choices open.
That means a crush of left-leaning stories get promoted, including content produced by far-left talent like Ava DuVernay, Jordan Peele and others. Most minority-themed stories and storytellers lean left, meaning these platforms can't help but share their stories.
Yet a quick look at Amazon's black-themed selection reveals a glaring omission. Where are the new, exciting conservative films featuring their take on the black experience?
RELATED: Uncle Tom Crushes It at IMDB … But Not Here
For the first time in ages there's a bevy of new, high-quality content featuring conservative black talent. Here's just three titles for your consideration:
"Created Equal: Clarence Thomas in His Own Words" – The 2020 documentary lets the Supreme Court Justice speak at long last. Thomas is reserved by nature, known for letting his legal mind do the talking for him. This sharp film changes Thomas' persona – at least for 90-plus minutes. The film also details his struggles in ways that reflect the racism of the 20th century … and beyond.
Created Equal: Clarence Thomas in His Own Words Trailer #1 (2020) | Movieclips Indie
"What Killed Michael Brown?" – Director Eli Steele teams with his father, famed pundit and author Shelby Steele, to provide a fresh look at a death that roiled the nation. What follows is brilliantly constructed, elegantly arranged and wildly provocative – in the best sense of the word. The narrative focuses mainly on Brown's 2014 death, but the filmmakers include the George Floyd riots to lend perspective to that tragedy.
WHAT KILLED MICHAEL BROWN | Official HD Trailer (2020) | DOCUMENTARY | Film Threat Trailers
"Uncle Tom" – It's the documentary that speaks to our divided age as well as the Left's Achilles' heel. Being black and right of center shouldn't be a thought crime, yet in many ways it's treated as just that by liberals.
Radio titan Larry Elder lets fellow black conservatives defend their political choices and reveal the naked bigotry they face for it. It's a message Hollywood has yet to hear.
Uncle Tom - Official Trailer
These films are all well produced, thoughtful and worthy of our attention, even for those who may disagree with the arguments found within.
So why aren't any of them featured at Amazon Prime's Black Voices section? For what it's worth this reporter has repeatedly checked the service's lineup to see if any of the three appear on the section. So far … nothing.
Why?
Look no further than the parent company itself, which owns the increasingly liberal Washington Post and relies on dubious sources like the Southern Poverty Law Center to enforce select policies.
Amazon also gave the team behind "What Killed Michael Brown?" fits before begrudgingly allowing it on its platform. Imagine the audience these films could reach if countless Amazon shoppers saw them prominently displayed on the "Black Voices" section. As is, consumers have to seek out those films on their own.
So what films are promoted via the "Black Voices" Amazon lineup?
Older films like "Guess Who" with Bernie Mac. Newer releases such as "The Opening Act" with Jimmy Yang and Cedric the Entertainer.
Plus a crush of hard-left documentaries like "All In: The Fight for Democracy" with Stacey Abrams and "The .Way I See It," a documentary eviscerating President Trump and praising President Barack Obama.
That left-leaning content can be found on Amazon Prime's main listing – a mix of Prime fare and VOD content. Click on the "Black Voices" button, though, and you see even more selections from the black experience.
None of the three conservative documentaries made the cut there, either.
It's worth noting the conservative films were mostly ignored by the mainstream press and film critics.
Conservatives eager to have their voices heard in Hollywood endure plenty of blowback. Blacklist-style attacks. Closed doors around the industry.
Yet even when they work around the system to share their stories even more obstacles await them.
There's nothing wrong with elevating black voices across the pop culture landscape. Many would argue its well past time to do just that.
Amazon appears less than dedicated to that effort, though, for purely partisan reasons.