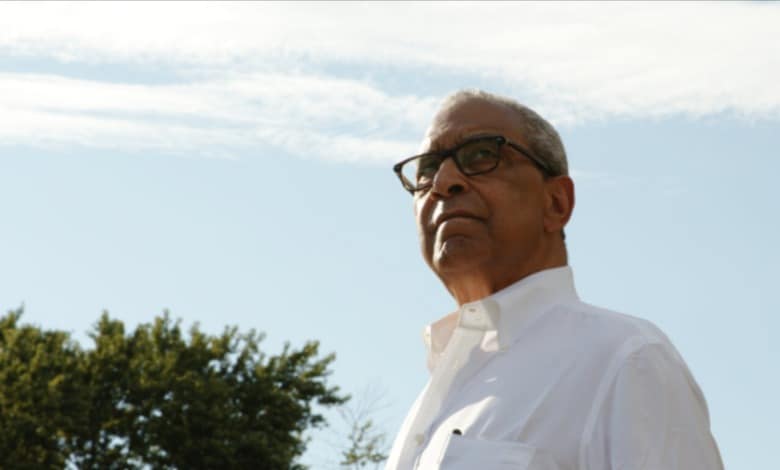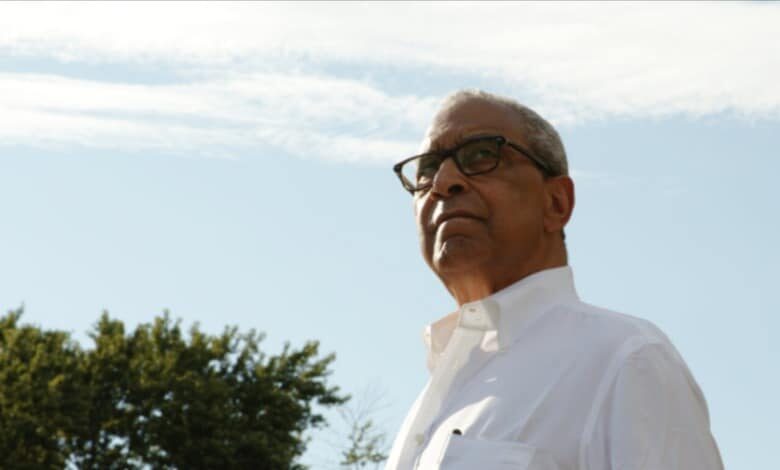 The most effective way to examine the death of Michael Brown is to lower the heat.
That hardly seems possible even six years after the Missouri man died following a police altercation. The emotions sparked by the tragedy never fully retreated. We saw that following George Floyd's May 25 death at the hands of Minneapolis police.
"What Killed Michael Brown?" delves into the former case, using a reassuring tone and a procession of facts to defuse the topic.
What remains, though, should make every American furious.
WHAT KILLED MICHAEL BROWN | Official HD Trailer (2020) | DOCUMENTARY | Film Threat Trailers
Director Eli Steele teams with his father, legendary author Shelby Steele, to examine the fallout from Brown's passing. The methodical film still packs an urgency thanks to the subject and its modern repercussions – protests that set fire to Seattle, Portland, Denver, New York and more.
It all starts with Brown's body, left untouched for hours on a modest Missouri street. Shelby Steele notes the power of that awful image, one directly plugged into a narrative about American race relations. Or at least the "poetic truth," a phrase Shelby Steele returns to throughout the film in a withering manner.
"What Killed Michael Brown?" follows the ensuing events that weaponized a tragedy in the worst ways possible.'
The culprits are many, including:
The Rev. Al Sharpton
Attorney General Eric Holder
Outsiders who streamed into Ferguson to loot the town
Local activists clinging to a "hands up, don't shoot" narrative built on a lie.
The documentary lets plenty of people speak, from those outraged by Brown's death to white residents defending their town. The latter talk of a "white flight" period, when Ferguson citizens fled rather than welcome their new black neighbors.
These white residents stayed put, and they resent the labels slapped on Ferguson following Brown's death.
Shelby Steele uses his own life story, and the racism he and his family endured, to shape his perspective on Brown's death. The black star and narrator brings up white guilt as a potent force used for all the wrong reasons.
Shelby Steele - White Guilt and the Identity of Innocence
"What Killed Michael Brown?" isn't a fair and balanced documentary in the traditional sense. The Steeles have a distinct point of view, and the film expertly constructs it for our consideration. Nothing in the presentation, though, resembles a Michael Moore-style assault.
For one, the film's moody jazz score maintains a sober, introspective tone. Plus, Eli Steele ("How Jack Became Black") allows other voices into the frame. We even see fresh interviews with the Rev. Al Sharpton, which could have been more confrontational, more enlightening, had he been challenged on his beliefs.
Then again, the archival Sharpton clips speak volumes.
RELATED: 4 Times Amazon Tortured Right-of-Center Documentaries
Shelby Steele's pungent observations keep the narrative humming. The Brown protests, he notes, featured anger that "seemed ritualized, almost choreographed." Powerful, even taunting, words, but the visual context is alarming.
"What Killed Michael Brown?" could have asked sharper questions of not just Sharpton but the activists clinging to a narrative debunked by Holder's Department of Justice. An extended sequence showing a former drug dealer's reinvention hits heartfelt pay dirt but could stand some tightening.
The intellectual currents coursing through the documentary can't be slowed by modest missteps.
The most alarming sequences compare the civil rights activism of the 1960s – stoic, measured and full with righteous indignation – to today's protests.
Violent. Destructive. Unrelenting.
Peaceful George Floyd protests marred by bursts of violence | USA TODAY
Once more the film's tone stays calm, reflective, letting the messages and Shelby Steele's biographical tales seep in.
The narrative can't help but connect with Floyd's death, an event which transformed the country. The changes are still happening, the damage far from over.
There's a measure of hope layered between the violence and those eager to capitalize on the nation's collective guilt. It flows not from any victimhood status but local heroes giving their time, their love, to those vulnerable to a destructive path.
They rarely make headlines. Here, they get a long-overdue closeup.
Shelby Steele saves a parting shot for Black Lives Matter, a group he says routinely ignores the death of black children in urban centers. His reasons why may leave a mark.
"America's original sin is not slavery … it is simply the use of race as a means to power, whether for good or ill, race is a corruption, always," the narrator says. "And it always turns one group into the convenience of another group."
It's not poetic truth but a perspective missing from modern headlines. It's why "What Killed Michael Brown?" stands as a sobering, necessary film.
HiT or Miss: "What Killed Michael Brown?" will make you reconsider media narratives regarding race relations, police brutality and why select groups ignore the death of too many black children.