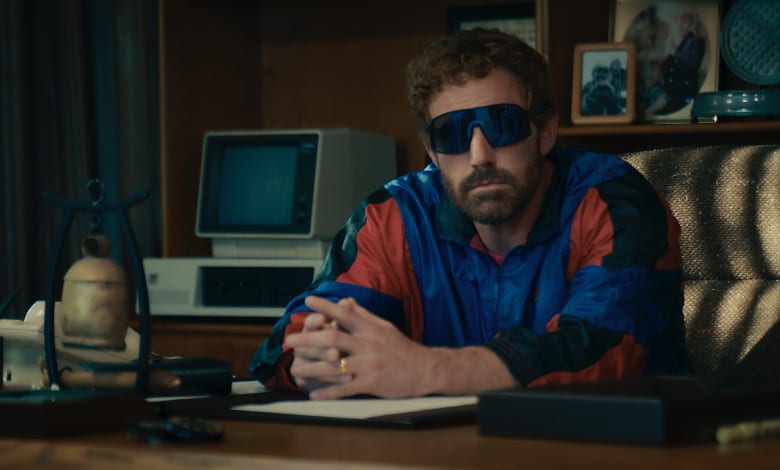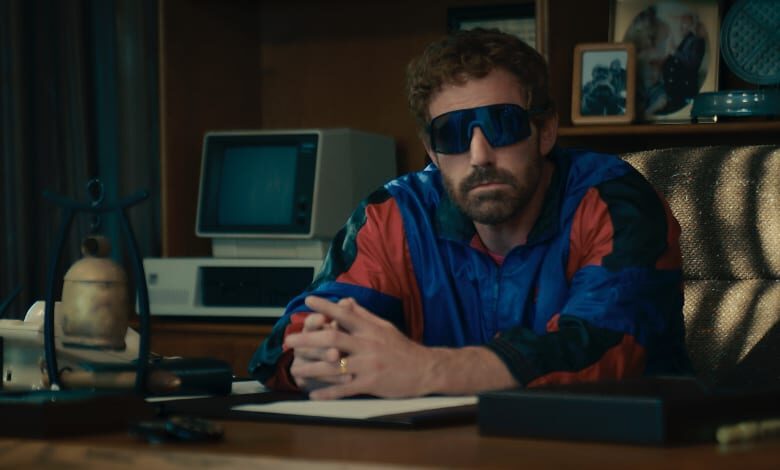 Sports may be our last remaining meritocracy, much to ESPN's chagrin.
Can you throw a 98-miles-an-hour fastball? Sign here, kid, no matter your race, color or national origin.
It's why we're still fascinated with professional sports despite the forced social engineering that spoils some, but not all, of the fun.
"Air," the first Ben Affleck feature since 2016's disappointing "Live by Night," never lets us forget that. The film is set in the 1980s, but so is the storytelling. There's no wokeness to be found, no attempts to guilt characters into addressing racial disparities or apologize for wealth creation.
It's a great story beautifully told, and there's not an ounce of fat to be trimmed from this all-American fable.
Air - Official Teaser Trailer (2023) Matt Damon, Ben Affleck, Jason Bateman
Matt Damon stars as Sonny Vaccaro, a Nike executive tasked with signing a basketball star to boost the bottom line. This isn't Nike circa 2023, though. This version trails behind both Converse and Adidas in sneaker sales.
Badly.
The NBA greats of the era all hawk their competitors' shoes, not Nike hightops. Sonny, a gambler to his core, must reverse that trend.
He sees footage of a young Michael Jordan and spots something about the shooting guard beyond the obvious. Jordan isn't merely cool under pressure. He basks in it.
So Sonny pleads with his superiors, including Nike CEO Phil Knight (Affleck), for cash to dangle in Jordan's face. Nothing doing, Knight says. He gets the same response from Jordan's agent, played to slimy perfection by Chris Messina.
Unbowed, Sonny takes his case to the one person who can change Nike's fortunes for decades – Jordan's Mamma, played by Viola Davis.
View this post on Instagram
"Air" isn't a comedy, but the drama packs plenty of recognizable laughs. Credit Chris Tucker, cast in a small but pivotal role as one of Sonny's co-conspirators.
Damon put on weight to play Sonny, capturing a middle-aged man with the gumption of a much younger soul. Every instinct screams for him to take the shot that could crush his career.
It's Jordan or bust.
That's the entrepreneurial spirit in a nutshell. The odds are against you. Reality says, "stop, before you lose it all."
And you … just do it.
Ben Affleck and Matt Damon on "Air"
The terrific cast includes Jason Bateman, Marlon Wayans and Matt Maher as Nike's design guru. Maher's performance, while limited in screen time, provides a valuable spark.
All the marketing in the world doesn't matter if the product doesn't deliver. And, as we've known for decades, the Air Jordan remains the go-to shoe for b-ball fans.
Affleck keeps the pace brisk, the dramatic elements easily absorbed. Need a quibble? The film exists mostly on the surface, and despite its giddy theatrics "Air" could use more depth, and more sophistication.
The film's coda tells the rest of the story, showcasing how Jordan reinvented both the sport and the marketing surrounding it.
No lectures, just the greatest athlete of his generation getting the respect, and points, he deserved.
What a throwback. What an engaging movie.
HiT or Miss: "Air" isn't just a populist three-pointer. It's a loving ode to the American dream, told without an ounce of hand-wringing or guilt.