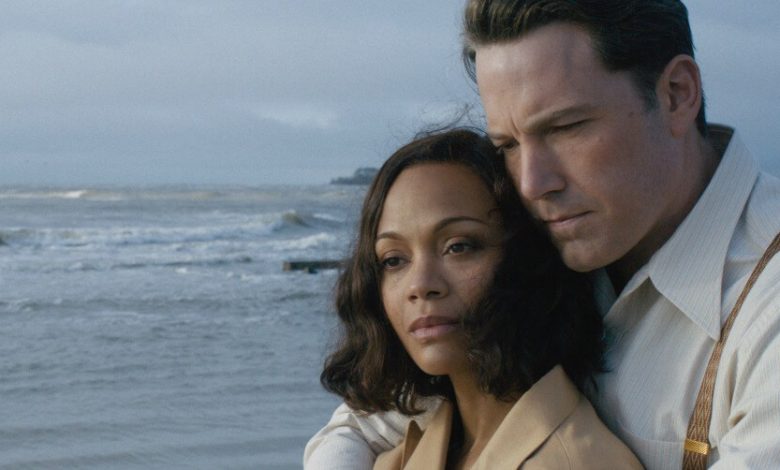 Ben Affleck's career couldn't sink much lower after he starred in the ill-fated "Gigli."
The 2003 flop forced the Oscar winner to scurry behind the camera to revive his fortunes.
It worked.
"Gone Baby Gone." "The Town." "Argo." Suddenly, Affleck's A-list status came roaring back. The industry even trusted him with the Dark Knight's cowl.
So why did he have to go and make "Live By Night?" Gangster movies are cinematic catnip even in mediocre hands. Yet Affleck bungles "Night" so badly it's as if he never stepped in front of, or behind, a camera before.
No wonder it's MIA from the current Oscar conversation. A Razzie campaign? Now, that's a different story.
LIVE BY NIGHT - OFFICIAL FINAL TRAILER [HD]
Affleck stars as Joe Coughlin, a reluctant mobster in Prohibition-era Boston. He'd rather steal a kiss from his boss' dame (Sienna Miller) than hurt anybody. The feeling isn't mutual when said boss finds out about Joe's activities.
That sends Joe even deeper into the criminal underworld, where he finds some fresh stomping grounds (Miami) and a new squeeze (Zoe Saldana). Can he retain his humanity while following the marching orders of a Fla.based goon?
Go Behind the Scenes of Live by Night (2017)
Affleck the director should have known he was all wrong to play Joe. The part demands a burning chemistry to bend others to do his bidding. Affleck's Joe looks bored and stiff, as if he put on his daddy's suit for the first time, and it's a poor fit.
If only that were "Night's" only problem.
The main character remains a cipher through the very last seconds. Affleck's Joe has little chemistry with Miller and even less with Soldana. The screenplay, based on a novel by Dennis Lehane, suffocates any hope of tension or romance.
We're dragged from scene to scene, hungry for a whacking to keep us awake.
Even reliable co-stars like Chris Cooper, Brendan Gleason and Chris Messina, the latter unrecognizable with a paunch and fake teeth, can't enliven the film.
Elle Fanning, who contractually appears in every fourth film now, might have dazzled us with her cursed character. Instead, she's just another part of a film that appears to be missing key plot details.
FAST FACT: Dennis LeHane held a series of jobs, including driving a limousine, loading tractor trailers and counseling abused children, before his writing career took off.
Is there a 3-hour "Night" cut that will make far more sense? And who would dare watch it after suffering through this?
"Night" serves up some impressive production design, recreating the roaring '20s the way a big studio film should. Yet Affleck and co. merely stand in its way, waiting for something, anything to animate them.
HiT or Miss: Ben Affleck is miscast in "Live By Night," although it's hard to imagine any actor bringing life to this soggy gangster yarn.