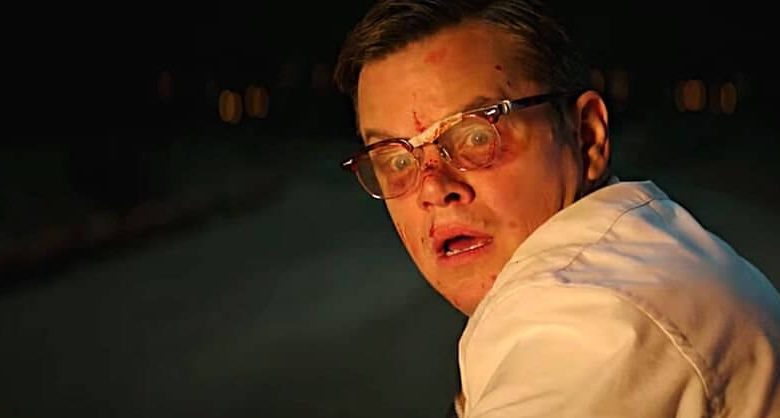 Matt Damon stepped on a #MeToo rake last year.
The "Suburbicon" star attempted to explore sexual assault allegations following Harvey Weinstein's downfall.
Big mistake.
At the time, Sen. Al Franken had become the latest casualty of the #MeToo movement. Several women accused the Liberal Democrat of inappropriate touching. That's when Damon stepped up to the microphone.
And boy did he live to regret it.
Here he is, during the promotional push for "Downsizing," weighing in on the stark differences between the two cases.
"I do believe that there's a spectrum of behavior, right? And we're going to have to figure — you know, there's a difference between … patting someone on the butt and rape or child molestation, right? Both of those behaviors need to be confronted and eradicated without question, but they shouldn't be conflated, right? … We're so energized to kind of get retribution, I think," Damon said, adding that while all behavior needs to be confronted, it's a "continuum."
Matt Damon Sparks Controversy With Comments About Sexual Misconduct
He was … right. That didn't stop Hollywood feminists, and reporters, from attacking him. Vox.com "explained" how wrong the actor was for speaking out.
Damon's comments about Hollywood's sexual assault reckoning are both incorrect and unnecessary
Damon quickly shut up. Literally.
"I should get in the back seat and close my mouth for a while."
Damon did speak up again, in a way, later last year. He portrayed future Supreme Court Justice Brett Kavanaugh, savaged by the flimsiest of charges dating back decades, as a lying, violent soul on "Saturday Night Live."
Kavanaugh Hearing Cold Open - SNL
His peers didn't demand his silence over that sketch, for what it's worth.
Today, the Damon model is back in vogue thanks to former Vice President Joe Biden. The possible 2020 presidential candidate has been credibly accused of inappropriate touching, kissing and, yes, sniffing. He didn't deny the allegations.
RELATED: Where Is Sean Penn's #MeToo Apology Tour?
Now, suddenly, some Hollywood power players are deeply devoted to nuance and, dare we say, "spectrum of behavior."
First up is Rob Reiner. The celebrated director and virulent anti-Trump voice rose up to support Biden on social media.
Unwanted sexual advances is a needed subject of national conversation. I submit you can't punish both murder & jaywalking with a death sentence. Joe Biden has addressed the issue of personal space discomfort. Time to move on & focus on #1 priority. 86 The Liar!

— Rob Reiner (@robreiner) April 5, 2019
Next, Cher weighed in her own Biden story, gently defending him by saying he never groped her sans permission.
Singer @Cher reflects on her hands-on experience with @JoeBiden: "I was fine with it."https://t.co/jtwB8yxzeY

— Washington Examiner (@dcexaminer) April 5, 2019
Whoopi Goldberg told "The View" audience Biden is "a toucher," letting him off the hook.
Finally, one of the women who shredded Damon for his "spectrum" comments circled back … to defend Biden. Alyssa Milano, the sometimes actress and full-time progressive activist, shared a picture of her and a grinning Biden on social media. She accompanied the image with her personally charged defense.
"I am proud to call Joe Biden a friend," she said in a series of tweets. "He has been a leader and a champion on fighting violence against women for many years, and I have been fortunate to accompany him to events with survivors where he has listened to their stories, empathized with them, and comforted them."
Somewhere, Damon must be shaking his head and wondering what he did wrong.