Interviews
Chris Messina Lets Actors Loose for Directorial Debut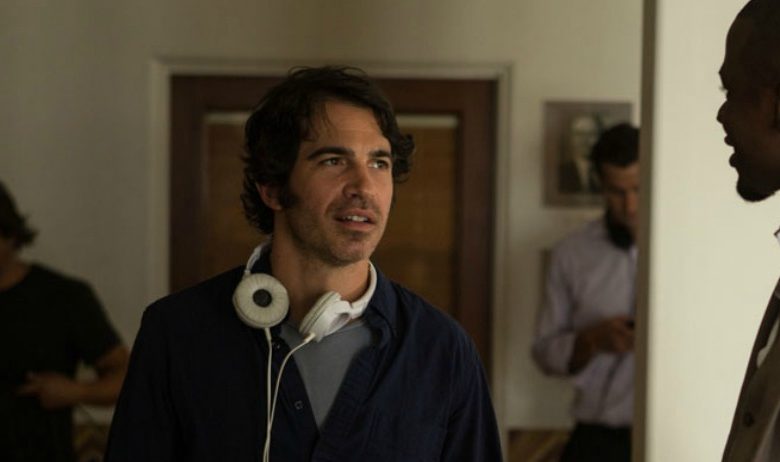 At heart he's a fan of '70s era filmmaking, something he embraced with his directorial debut.
"Alex of Venice," starring Mary Elizabeth Winstead as a woman grappling with sudden separation, captures the decade's mercurial style of storytelling.
Some films from the era had plenty happening on screen, he explains, while others focus on far less. The latter describes "Venice," an intimate drama peppered by lived-in performances.
Winstead stars as Alex, forced to manage her busy household when her husband (Messina) decides he's had enough of married life. That leaves carrying for their young son, her declining dad (an excellent Don Johnson) and a career that requires near constant attention.
Messina's own career includes a string of turns that branded him "the other guy" ("Made of Honor," "Vicky Cristina Barcelona") or the lead in under-appreciated indies ("The Giant Mechanical Man"). Working on his FOX sitcom partially changed that, but directing "Venice" could open up a new avenue for his skills. It's clear he's been taking notes along the way.
Call him an actor's director.
"I don't respond well to directors who start directing before we've done anything," he says. "You have to let an actor breathe … don't clip their wings."
It's all about tapping the very best from a cast, he says.
"As an actor, you wanna feel like there's no wrong way," he says. And, after a few takes exploring different shades, the director can step in and offer his or her suggestions. He learned how valuable those extra takes can be when it's time to shape the final cut.
"As a director, I thought I knew what it had to be, but then I get into the editing room and realize I was completely wrong," he says.
Messina said he had some unofficial help on the set from Johnson, the "Miami Vice" veteran who assumed a leadership position after joining the cast.
"He is a very talented actor that hasn't been quite used up the way I think he should be. He was my first choice," says Messina for Alex's dad, a former TV star hampered by a debilitating medical condition.
Messina had to personally convince Johnson to take the part, but once the actor did he never looked back.
"He was incredibly prepared," he says of the film's elder statesman.
Search the web and you'll find more than a few articles wondering why Messina isn't a bigger star at this stage in his career. Messina says for quite a while his agent would have to explain who he was to casting professionals.
He admits he'd love the artistic freedom that A-listers enjoy, but he's happy to be where he is – without a mob of TMZ reporters lurking nearby and good projects aplenty.
"I wanna keep working with inspiring people who push me and keep being scared, scared of material … all that stuff is exciting to me," he says.
He knows the alternative, and it's far more frightening.
"I have so many friend in New York, kicking around, who blow me out of the water and can't even get an agent," he says. "Nothing makes sense. I'm one of the lucky ones."