Industry News
Opinion
Adam Carolla: Actors Fear Even Criticizing COVID-19 Rules
Podcaster shares shocking, behind-the-scenes stories of second Hollywood Blacklist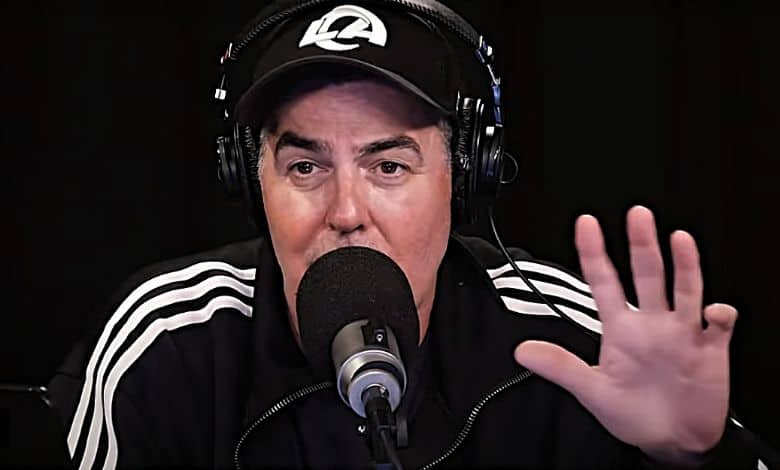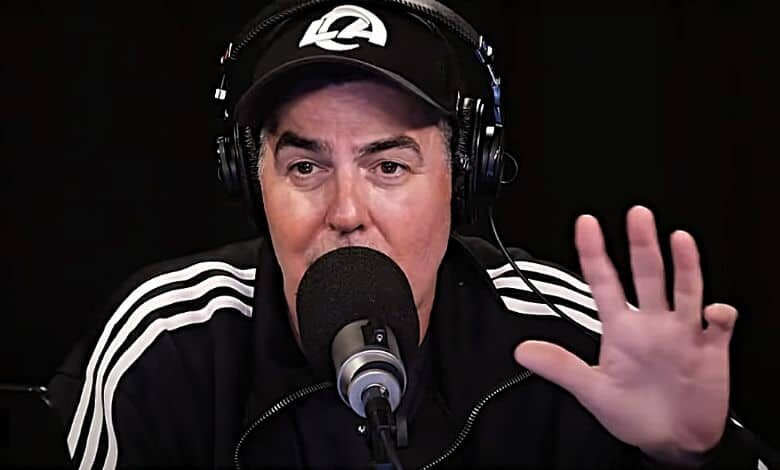 Adam Carolla is one of the few celebrities to acknowledge Hollywood's Blacklist against conservative talent.
Why?
He's been directly impacted by it.
Carolla recently shared horror stories with late night leader Greg Gutfeld on the subject. The two described a Hollywood ecosystem where stars are afraid to even collaborate with them because they lean to the right on some, not certainly not all, issues.
This week, Carolla revealed another frightening part of Hollywood, something we've seen through the eyes of a talented star no longer employable by the industry.
Clifton Duncan, a classically trained performer with an impressive resume, can no longer work because he refused to take the COVID-19 vaccine.
An Evening with Clifton Duncan
Duncan's refusal cost him his career, at least for now. What Carolla described on "The Adam and Dr. Drew Podcast" this week takes that discrimination to a new level.
Call it the COVID-19 Hollywood Blacklist.
Caroll and Dr. Drew Pinsky began the episode by describing the illogical rules that governed the culture during the pandemic. It's one thing to suggest a mask for indoor crowds, they noted. It's quite different to demand beach goers mask up.
RELATED: TYLER FISCHER FACES BIG TECH'S WRATH FOR FAUCI GAGS
It's "dominion," Carolla said of the strategy, meaning the government's rules were meant to be arbitrary and induce actions that had little, if any, merit.
"For some reason the more you do what doesn't make sense, the more loyalty you have [to the system]," he said of his "dominion" phraseology.
RELATED: CAROLLA ON CORRUPT MSM – WAKE THE F*** UP
Carolla wondered why otherwise educated people would insists on nonsensical regulations, be it local politicians or medical gurus.
"Why are you guys pushing so hard? I don't trust that. Why the insanity? … Why are you so motivated? I've seen you motivated about things in the past, and it turned out to be wrong," Carolla said.
The duo also mocked how nuance went out the window when it came to the COVID-19 vaccines and various boosters.
"If you question the vaccine you're one of the bad people and you must support Trump," Dr. Pinsky added. "Isn't Trump the one who developed the vaccine?"
Carolla railed against those who deem him a vaccine skeptic. He takes a nuanced look at the medication based on science, not fear.
"I have old parents. Get the vaccine. I have young children. Don't get the vaccine," Carolla said.
Adam Carolla Says Reason Why Kids Have Been Forced To Mask In Schools Is Much Worse Than COVID https://t.co/yL1odGZjKO pic.twitter.com/4eenfIWmBw

— Daily Wire (@realDailyWire) March 17, 2022
Later, Carolla shared a behind-the-scenes anecdote from a Hollywood shoot where COVID-19 regulations circa 2020 were still in full effect.
"I was in the makeup room, and one of the producers came in the room but the make-up guy is like, 'you gotta leave the room,'" he recalled of the atmosphere.
That wasn't his only takeaway from the experience.
"I did have more than one person come up to me and go, 'Listen, I agree with you, but do not say anything or we'll get in trouble … or just say what you want but don't bring my name up,'" he recalled.
Few in Hollywood will publicly speak out against the draconian rules still in place regarding the pandemic.
"There's this thing that doesn't make sense that all the scared sheep are gonna engage in, and if anyone raises their hand and says, 'what the f*** are we doing,' you'll be out of a job," Carolla said.