Industry News
Opinion
Adam Carolla on Corrupt MSM: 'Wake the F*** Up!'
Podcast giant shares powerful way to stop flow of endless Fake News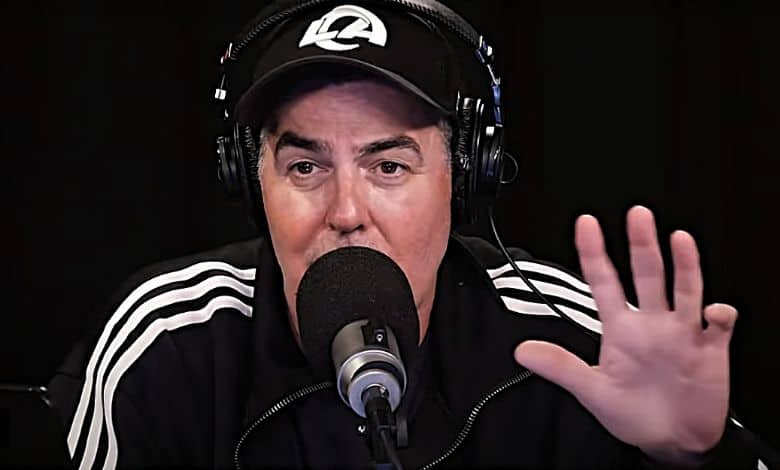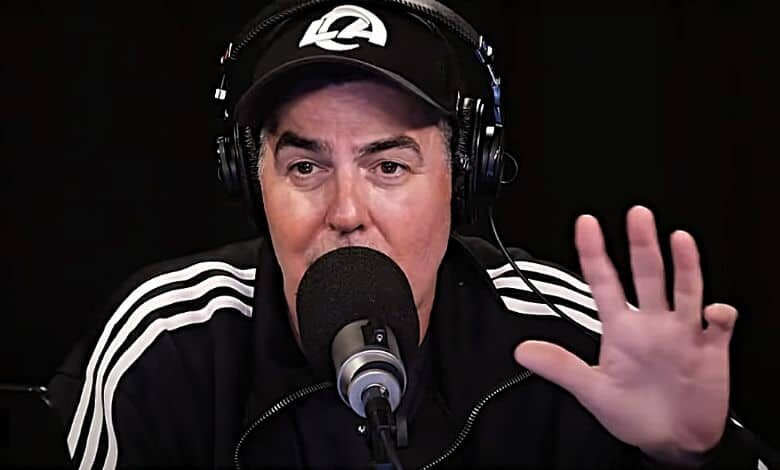 Bernard Goldberg blazed a critical trail in the fight against crooked journalism.
Tomes like "Bias" and "A Slobbering Love Affair" showcased just how much journalists twisted reality to help Democrats. The situation grew exponentially worse in the Age of Trump.
Now, independent souls like Adam Carolla and Dr. Drew Pinsky have taken up Goldberg's cause. The hosts of "The Adam and Dr. Drew Show" shredded extreme media bias while offering one potential solution.
Carolla started the conversation by noting how media reports unfairly malign Israel on a regular basis.
"There's more f***ing fake news that comes out of Israel than any other place … the coverage of it," Carolla explained.
The "Truth Yeller" comic mentioned how The New York Times misconstrued a story involving a Palestinian coffin to shame Israelis, while the truth of the matter differed from that narrative.
"The real story is they were trying to protect the coffin as Palestinians were throwing rocks at it," Carolla explained. "It's insane how much bulls*** coverage of Israel [there is] by The New York Times or CNN … but why?"
"You need look no further than our own U.S. border, where Border Patrols are whipping Haitians, whipping them, from their horses," Dr. Pinsky said, referring to a manufactured story that caught fire on social media. "This is what they do, they twist [the news]."
The doctor pointed to the Fake News avalanche surrounding Nick Sandmann, the Covington Catholic High School student unfairly smeared as a racist by multiple news outlets in 2019.
RELATED: Sandmann Doc 'Rush to Judgment' Shames Media, Twitter
"You'd think [the media] would have learned their lesson. They're still paying on that," Dr. Pinsky said, referring to Sandmann's lawsuits against several media organizations.
Carolla returned to the border patrol story, based on a single image that some interpreted as officers whipping migrants illegally crossing the border.
.@PressSec doubles down on the lie that border patrol agents were "whipping" Haitian migrants at the border, claiming that CBP officers were using "brutal and inappropriate measures against innocent people." pic.twitter.com/JFTcF0HwHR

— Townhall.com (@townhallcom) September 22, 2021
That narrative quickly disintegrated, but President Joe Biden essentially labeled the patrol officers guilty within hours of the photograph going viral. And, of course, the media covered the accusations aggressively while downplaying the investigation that legally cleared the agents.
"That's the world we're living in, people. Now, wake the f*** up, is what I'm telling you," Carolla said of how people should process the current news landscape. "It never happened in the first place, and then it was investigated, and believe me they were looking for everything they could find, and they got nothing."
"When is this bulls*** gonna end?" Carolla rhetorically asked about extreme media bias. "When it's gonna end is the two border patrol guys … they gotta f***ing sue CNN. That's where it ends."
Carolla mentioned how John Paul Mac Isaac, the computer repairman who worked on, and later shared information about, Hunter Biden's infamous laptop, is suing media outlets claiming he peddled "Russian disinformation."
Mac Isaac targeted CNN, The Daily Beast, Politico and Democratic Rep. Adam Schiff for spreading a lie that cost him his business and endless harassment.
"After fighting to reveal the truth, all I want now is for the rest of the country to know that there was a collective and orchestrated effort by social and mainstream media to block a real story with real consequences for the nation," the 45-year-old Mac Isaac told The Post.
"This was collusion led by 51 former pillars in the intelligence community and backed by words and actions of a politically motivated DOJ and FBI," he continued. "I want this lawsuit to reveal that collusion and more importantly, who gave the marching orders."
In response, the far-Left Daily Beast added a correction to its initial reporting on the subject along with an apology for the mistake.
Carolla said similar suits will force media outlets to finally do their jobs, not twist reality to their liking.
"That's the way to shut this down," Carolla said.