Contributors
Opinion
Jay Mohr's 'Action' Flipped Bird to Hollywood, Inc.
Stand-up's irreverent comedy would fit perfectly in today's Tinsel Town scene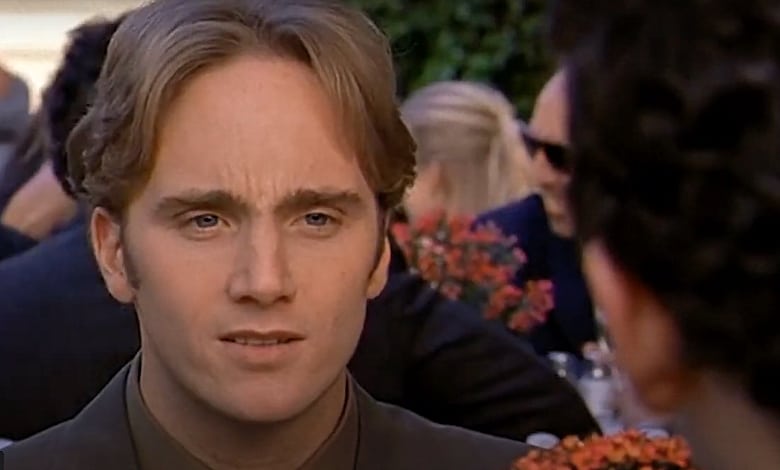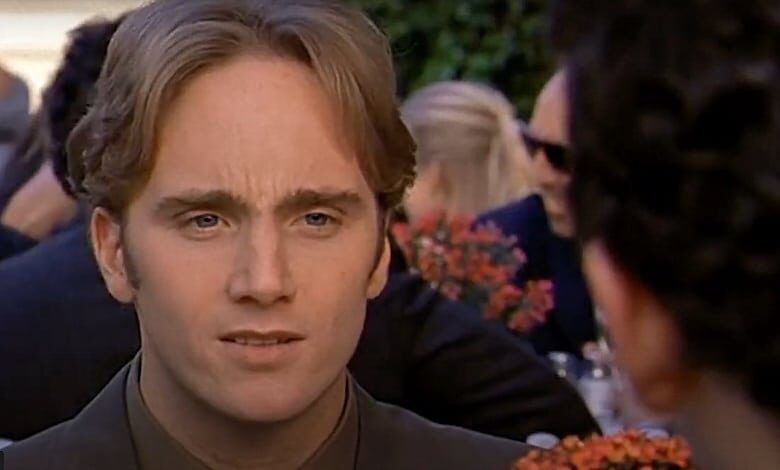 "Action" was made for a niche audience in 1999: people who hate Hollywood but love movies.
A good comparison for the short-lived series would be "The Opie and Anthony Show," on which Mohr was a frequent guest at the time. Co-host Anthony Cumia was as ready to quote "Goodfellas" or "Cop Land" as Opie was to hang up on stars like Kristen Bell when he got bored.
"Action" offered the perfect mix of those two shock jocks. The show was a love letter to creatives while also popping the ego balloon of Hollywood's best, convinced they're far more important than they are.
I miss the TV series "Action"– Hilarious & savage Hollywood satire, starring Jay Mohr 1999-2000 pic.twitter.com/OKvWWaC7ZO

— Adrienne Mayor (@amayor) May 5, 2022
The Fox series followed Mohr's Peter Dragon, a Hollywood producer who finds himself in need of a comeback. He's fighting for survival among the muck of Hollywood by betting big on a crass script called "Beverly Hills Gun Club."
The supporting cast featured impressive performers like Illeana Douglas as Wendy Ward, a former child star-turned-prostitute-turned-vice president of Dragon's company and comedy legend Buddy Hackett. He plays Uncle Lonnie, the head of Peter's security. Hackett's character takes the occasional nap, but he's always packing heat and he's not afraid to prove it.
The pilot — directed by late filmmaker Ted Demme — opens with Dragon verbally assaulting a lowly studio cook. Mind you, this tongue lashing comes after Dragon steals the cook's "employee of the month" parking spot.
The episode ends with Dragon munching on a cobb salad made by the vengeful cook, including a special ingredient Dragon jokingly recommended for him to use to smite his superiors.
it's hardly the type of comedy that fits broadcast TV today, but that's the hold-nothing-back humor that made "Action" ahead of its time.
RELATED: JAY MOHR MOCKS HIPSTER ATHEISTS ON TWITTER
Before "Entourage" coaxed celebrity guests into playing themselves, "Action" had Sandra Bullock arguing over the release of her sex tape and Scott Wolf making passionate arguments about the virtues of being a short king.
Oh, and there are two producers modeled after the Weinstein brothers. It's clear Mohr, Demme and everyone else involved apparently didn't mind making an enemy out of the two even at the height of their powers.
"Action" feels more primed for today's audiences, especially since takedowns of Hollywood culture are commonplace now, especially in light of celebrity preaching and cringe viral videos during the recent pandemic.
Gal Gadot On 'Imagine' Backlash
Mohr has often talked about "Action" since its cancellation, the show becoming a frequent topic on his "Mohr Stories" podcast. In recent years, Mohr feels primed for a revival himself.
He's engaged to Los Angeles Lakers president Jeanie Buss, and he's also opened up about his addiction battles.
Jay Mohr | Adam Carolla Show 01/03/2023
Like "Action," Mohr never got his moment to shine on the silver screen as a leading man. "Action" was and is, a perfect vehicle for him. Dragon's sarcasm and disgust with the business he willingly belongs to are played with ease by Mohr, who can be likable while also being a jerk.
Between the endless political rants at awards shows to the streaming bubble seemingly bursting, "Action" would have no shortage of material today. In 1999, the series was aired out of order and censored to fit with FOX network standards.
Today, there's several platforms that don't need to bleep Dragon when he's trying to sell "Beverly Hills Gun Club."
If you need a good laugh at Hollywood's expense, "Action" is a hilarious hidden gem that can be found on streaming services like Crackle. It's unlikely such a proudly offensive show could get Hollywood's support today, but it remains a show that feels more and more ahead of its time with each passing year.
Zachary Leeman is the author of the novel "Nigh" and has covered politics and culture for LifeZette, Mediaite, and others.