Industry News
Opinion
ABC's Comedy Voting Special Dominated by Never Trumpers, Liberals
Michelle Obama snags another way to promote 'nonpartisan' When We All Vote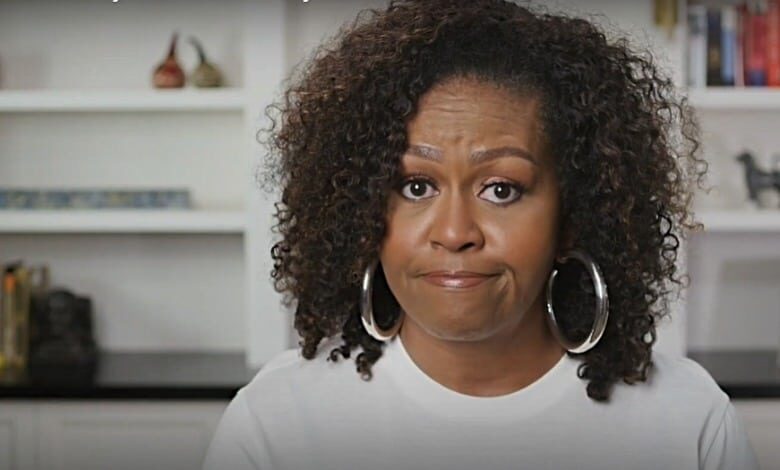 Hollywood thinks Michelle Obama never left the White House.
Last month we learned HBO Max is pairing with the former First Lady for a "West Wing" reunion that doubles as an ad for Obama's When We All Vote initiative.
The "nonpartisan" group overwhelmingly leans left via its very public face, from Obama herself to the galaxy of stars behind her.
Now, ABC is teaming up with When We All Vote for a new comedy special aimed at boosting voter turnout.
Kevin Hart will host VOMO: Vote or Miss Out, and appear alongside an all-star list of comics, musicians and politicians. The special is set to air Sept. 14, following the premiere of Dancing With the Stars.
The special vows to be "nonpartisan," but a quick look at the talent roster doesn't support that assessment. The only openly conservative star is "Last Man Standing" standout Tim Allen. The rest? A cavalcade of liberal celebrities like Will Ferrell, Charlamagne Tha God, Tiffany Haddish, Jon Hamm and Scarlett Johansson flesh out the cast so far.
Where's Scott Baio? Antonio Sabato, Jr.? Dennis Miller? Dean Cain? Stacey Dash? Heck, even Jeff Foxworthy could bring Red State bona fides to the affair.
Allen, while an openly right of center celebrity, is not nearly as vocal as your average member of the Hollywood Resistance.
The bias gets worse.
The right-leaning figures assembled to offer ideological balance include folks who openly oppose President Donald Trump. Cindy McCain, widow of the late Sen. John McCain, recently contributed to Joe Biden's campaign via a DNC convention video. Her husband famously sparred with Trump during the 2016 election cycle, with Trump's belittling comments toward the veteran drawing plenty of headlines, and rightly so.
Ann Romney is the wife of Sen. Mitt Romney, one of the most anti-Trump Republicans on the scene.
Arnold Schwarzenegger, the former Republican governor who repeatedly clashes with President Trump, also will appear during the event.
Arnold Schwarzenegger vs Donald Trump: the feud
The only Republican voice listed by THR that isn't at war with Trump in any obvious manner is Maryland Gov. Larry Hogan. Yet Hogan has been a fierce Trump critic on occasions, too.
Optics matter. Seeing a scrum of liberal stars alongside right-leaning personalities who loathe Trump, sends a very clear message.
Pull the lever for Biden/Harris.