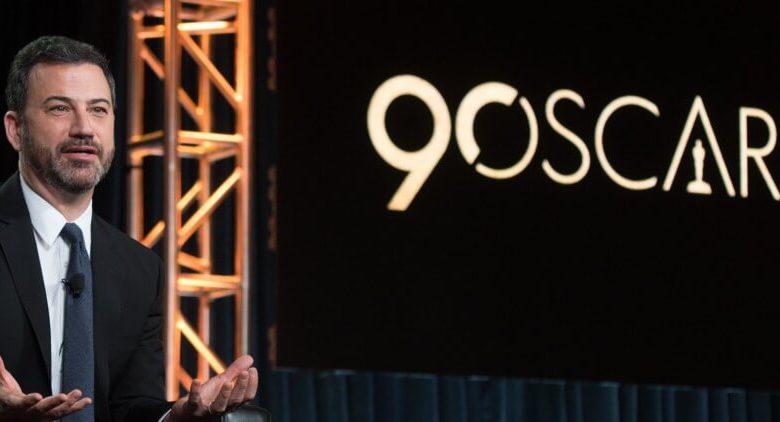 Some stories you should regard with the proverbial grain of salt.
Case in point: News that "Red Sparrow" star Jennifer Lawrence will take a year off from acting to concentrate on activism.
The truth?
The Oscar winner wandered way off script. Her representative quickly scuttled the sentiment courtesy of TheWrap.com.
The actress currently has seven projects (emphasis added) in development, including a film with Amy Schumer, Ron Howard's Zelda Fitzgerald biopic "Zelda," Luca Guadagnino's "Burial Rites" and Adam McKay's "Bad Blood." Lawrence's rep says she will return to work once one of the projects is ready to go — even if that's within a year's time.
Oh.
Want another example? The March 4 Academy Awards telecast won't be as political as expected.
But in this #MeToo era the people behind the Oscar telecast have a message: Our show will be focused on films, not the cultural moment around them.
Surprised? You shouldn't be. Ratings for politically-charged awards shows are tanking. The Oscars telecast suffers serious ratings slippage each winter.
Oscars Ratings Drop to 32.9M Viewers, Takes a Bigger Hit With Younger Set
The New York Times recently reported that analyzing ratings during awards shows finds audiences fleeing when the stars summon their soapboxes.
Naturally, the minds behind the gala want to reverse that trend. Thus the synchronized sentiments for a less partisan night dedicated to film.
It's likely Grade-A spin.
Industry insiders have known for some time that political shows chase viewers away. And there hasn't been an end to the lectures. Remember last month's Golden Globes telecast with Oprah Winfrey?
Left goes giddy over Oprah 2020
The Oscar producers clearly want audiences to believe they'll get a kinder, gentler show. That's smart PR. The truth? Be skeptical of the new, improved sales pitch.
Here are five reasons why the 2018 Oscars ceremony will be as political as ever. If not more…
The Stars Won't Be Silenced
What happens if an Oscars producer tells a George Clooney or Scarlett Johansson "ix-nay on the olitics-pay?" They'll run to the nearest microphone, or flex their social media accounts, to decry censorship in the Age of Trump.
"The dictator strikes again!
We will not be silenced!"
The A-listers won't listen to any producer pleading for a more neutral presentation. They'll speak truth to power without interruption. They'll probably ignore that "get off the stage" music, too.
The reality? They should realize the Oscars isn't the best venue for a lecture. The glitzy affair is first and foremost a 3-hour commercial for the glory of cinema. That should come before any lecture, for the sake of pure economics.
It won't, of course.
Trump, Trump Trump
Hollywood lost its collective sanity directly after the 2016 presidential election. To pivot from President Barack Obama, the personification of cool, collected liberalism to … Trump sent them into a frenzy.
They've yet to settle down. Stars like Ron Perlman, Mark Hamill and George Takei spend hours on Twitter each week excoriating the Trump administration. They simply can't resist using that massive Oscar megaphone to decry Trump one more time.
The NRA Has Blood on Its Hands
Stars weaponized the latest mass shooting against the NRA in record time. That's standard operating procedure. This time, celebrities are ratcheting up the attacks:
Email: CEO of @FedEx Dear Mr Smith,I have just learned That Fed ex is in partnership with the NRA. I use your business daily. Unless you break your partnership with the NRA I will no longer use your service and I will request any vendors who do, to send my packages via UPS.

— Debra Messing (@DebraMessing) February 23, 2018
That's just a small sample. Is there any chance, with the shock surrounding the Parkland, Fla. shooting still raw, celebrities with pass up the chance to smite the NRA anew?
Virtue Signaling Main Event
Stars excel at two things. Entertaining us and virtue signaling. The latter is a longstanding Oscar tradition, from Marlon Brando's non-acceptance speech in 1973 to the Cause Du Jour pins worn each Oscar ceremony in the modern age.
Expect a variety of virtue signaling efforts March 4, from the clothes they wear (black is the new black) to pins, message T-shirts on the red carpet and more.
Kimmel's Gotta Kimmel
Jimmy Kimmel hosted the Oscars for the first time last year. He hit President Trump as any Oscar host likely would, but the ferocity of the attack surprised some. It's not every year the Oscar host calls a sitting president "racist."
Jimmy Kimmel's Oscars Monologue
That was then, before Kimmel's sad transformation into a hateful, hard-left pundit. If he doesn't scorch Trump, the NRA and other GOP friendly targets he'll tarnish his new brand. And he'll hear about it in the media the very next day, if not sooner.