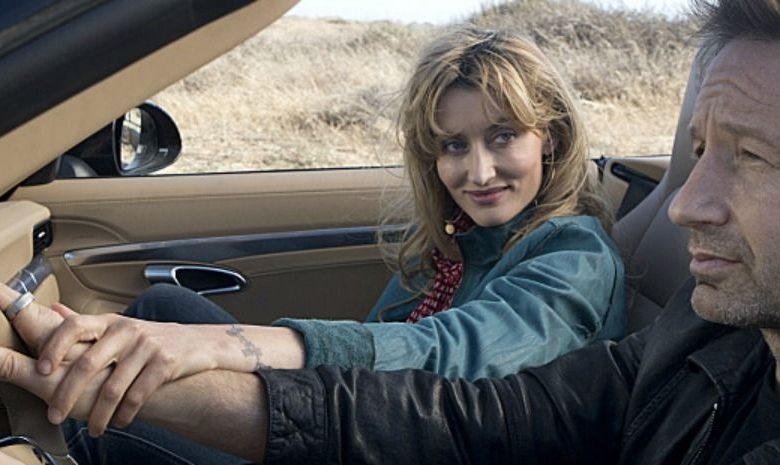 Instead, they crack open a laptop and start pulling double duty.
The gold standard for actors writing their own material remains Sylvester Stallone. When the man was broke and living in a truck, he wrote a little movie called "Rocky."
Refusing to let anyone else play the lead, he went on to become a unique and unlikely success story. He earned nominations for both Best Actor and Best Original Screenplay. The film won the Academy Award for Best Picture in 1976.
It was Stallone's motivation to create his own material that inspired young actors like Matt Damon and Ben Affleck. The duo wrote "Good Will Hunting" for themselves – a film that made them Oscar winners and A-list stars.
Ben Affleck and Matt Damon Win Best Original Screenplay for "Good Will Hunting" | 70th Oscars (1997)
Not every actor is writing characters they can play on the big screen.
Some write under a pen name. Others keep their writing and acting careers separate by publishing novels or writing for other performers.
One such artist is "Prison Break" star Wentworth Miller. After taking a small break from acting, Miller wrote "Stoker," a screenplay that made the famous Hollywood Black List of unsold scripts. The screenplay sold, along with a prequel, and no one knew until after the sale that Miller was the author of both.
He used a pen name during the sales process.
"I just wanted the scripts to sink or swim on their own," he told Movieline.com in 2010.
The Disappointments Room Official Trailer 1 (2016) - Kate Beckinsale Movie
He's at it again with his new film, "The Disappointments Room," which hits theaters Sept. 9.
Here's a look at five other actors you may not have known moonlight as writers.
David Duchovny
The "X-Files" standout never planned on being an actor. He earned a B.A. in English Literature from Princeton University and an M.A. in English Literature from Yale. The young, well educated writer wanted to be a playwright, but ended up acting to pay the bills.
Then "The X Files" happened, and the rest is history.
Though Duchovny dabbled in writing and directing over his career, it wasn't until his seven-season run as novelist Hank Moody on "Californication" came to an end that the writing bug bit once again.
Since the end of the series, Duchovny has written two novels- 2015's "Holy Cow: A Novel
" and this year's "Bucky F*cking Dent: A Novel
."
Mickey Rourke
The veteran actor has had plenty of ups and downs in his career. The man even had a small foray into boxing. Though he's mostly known as a leading man who enjoyed a comeback with 2008's "The Wrestler," Rourke has long been an under the radar screenwriter.
Rouke wrote three of his own movies under the pen name Eddie Cook – "Homeboy," "FTW," and "Bullet." He's also written a number of screenplays that have failed to get financing including one entitled "Wild Horses." That script is reportedly getting a novelization by Saurav Dutt, the author of two Rourke biographies.
Taylor Sheridan
To say Sheridan moonlights as a screenwriter does him a disservice. He's gone from a mid-level actor to perhaps the hottest screenwriter in Hollywood. With two near universally praised films under his belt ("Sicario," "Hell or High Water"), Sheridan is currently making his directorial debut. He's also plotting a sequel to "Sicario."
He was previously best known for playing Deputy Chief David Hale on FX's "Sons of Anarchy."
Sean Patrick Flanery
The "Boondock Saints" star recently revealed a more literate side to his fans. This year marked the publication of his first novel, "Jane Two," a coming of age story set in Texas. The book has earned Flanery raves as a writer – a pursuit he doesn't intend to quit.
In online videos posted for fans, he's been revealed to be collaborating heavily with writer/director Troy Duffy on the script for "The Boondock Saints III."
Ethan Hawke
The "Boyhood" actor has managed to pursue a prolific writing career alongside his successful acting. He's published four novels over the years. His first, "The Hottest State: A Novel
," was adapted into a small film that Hawke wrote and directed himself.
Finding recent success in a string of films for Blumhouse Productions, he was also included in a collection of horror short stories published by the company, "The Blumhouse Book of Nightmares: The Haunted City
."