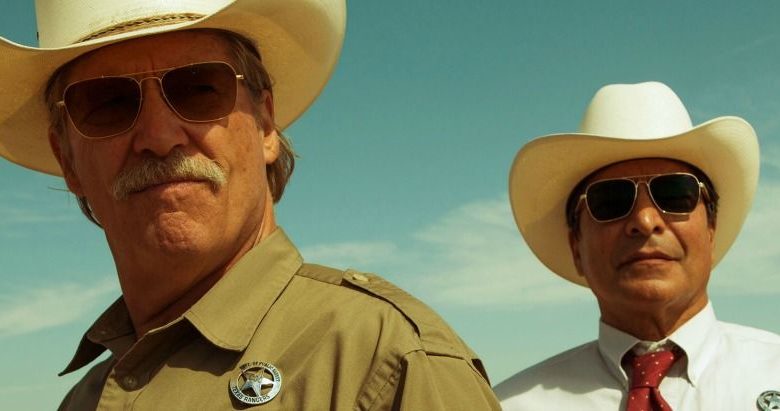 Gil Birmingham got along famously with Jeff Bridges on the set of their film, "Hell or High Water." They swapped stories and played guitars in between takes.
"We had very similar spiritual and philosophical views," says Birmingham, an accomplished musician himself.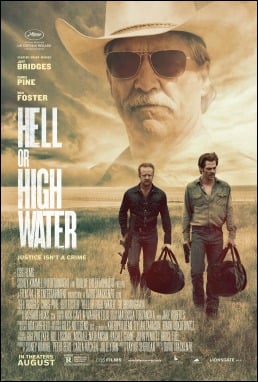 On screen, his relationship with the actor who brought "The Big Lebowski's" "Dude" to life is harder to describe.
Birmingham plays a Texas Ranger searching for bank robbers alongside the Oscar-winning actor. The two bicker like many screen cops do. Only Bridges' Texas Ranger slings some racial stereotypes his partner's way.
That unease "is exactly what I wanted to portray," says Birmingham, of Comanche ancestry. "Native people in general deal with this all the time."
Birmingham's Alberto Parker doesn't hate his long-time partner, the actor insists. He understands the man's pain. The character is a widower staring down his final days on the job.
The resulting banter is barbed, but not necessarily cruel.
"It's very similar to what families do … [they hit] little triggers and hot points just to get a reaction," Birmingham says.
HELL OR HIGH WATER - Official Trailer HD
The lawmen are a critical part of "Hell or High Water," written by suddenly hot screenwriter Taylor Sheridan ("Sicario"). They're on the trail of brothers (Ben Foster, Chris Pine) pulling off a string of desperate bank robberies to pay off outstanding debt.
That desperation deserves its own screen credit. Birmingham credits Sheridan for baking economic distress authentically into the script. Ironically, the Texas-based drama was shot in New Mexico, a state known for both its arid beauty and copious film tax breaks.
Birmingham is a Texas native, but he says the eastern New Mexico locale captured the tone and tension the story demanded.
From Muscles to Music Videos
The actor's path to Hollywood proved far from traditional. He worked as a petrochemical engineer after graduating from the University of Southern California. Later, he picked up bodybuilding, a passion that led to an appearance in Diana Ross' music video for "Muscles."
He scored a gig playing Conan at an amusement park before meatier roles came his way.
He later found work in the "Twilight" series, "The Lone Ranger" and recurring parts on "Banshee" and "House of Cards."
Off Screen Drama
Given his heritage and coal back hair, Birmingham often plays Native Americans on screen. His performance as Jane Krakowski's father on the second season of Netflix's "Unbreakable Kimmy Schmidt," though, drew some unwelcome attention.
RELATED: Mike Birbiglia: Why PC Could Kill Great Art
Some cultural critics slammed the show's subplot as offensive.
Birmingham couldn't disagree more.
"Often the criticisms come without knowing the context to what's being portrayed," he says. "That's what happened there … when they find out the plot, the way it's structured, it's pretty damn funny."
The show's co-creator deemed the controversy not worth discussing.
Birmingham's next project will be Sheridan's directorial debut, "Wind River," scheduled for a 2017 release. For now, he hopes his fellow Native Americans find roles that aren't necessarily rooted in the past.
"People sometimes think Native people no longer exist," he says. "It's important that we be integrated moreso."