Industry News
Opinion
Who Had a Worse Week? Rachel Zegler or Taryn Manning?
Starlets suffer PR nightmares despite dueling strikes shuttering Hollywood, Inc.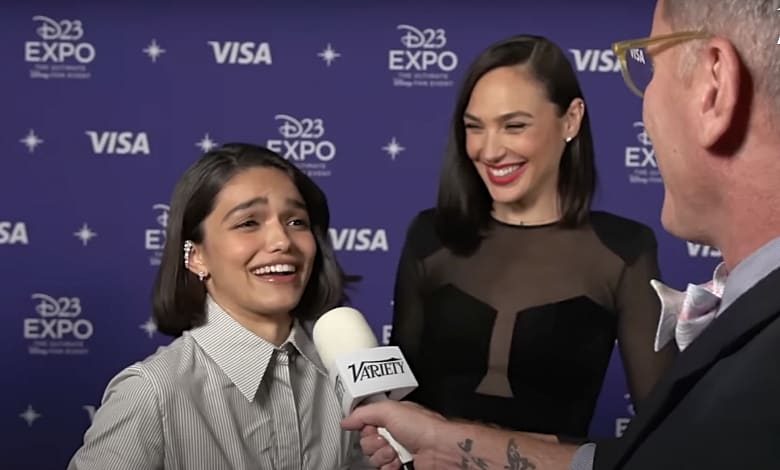 It's hard to hurt your career when your industry is locked down, but two notable actresses did just that.
For "West Side Story" star Rachel Zegler it took older comments to resurface, courtesy of social media. "Orange is the New Black" alum Taryn Manning's woes were both self-inflicted and far more recent.
Zegler, all of 22 years of age, has an impressive resume for an ingenue. Steven Spielberg plucked her out of obscurity to co-star in his "West Side Story" remake.
You don't say no to Steven, and Zegler couldn't know the film would flop on the commercial stage.
Steven Spielberg's "West Side Story" | Official Trailer | 20th Century Studios
She's since snagged roles in this year's flop "Shazam: Fury of the Gods" and the upcoming "Snow White" live-action update. It's the latter that's causing her, and the Mouse House, PR headaches.
The film earned mocking headlines for ditching the property's iconic "dwarfs" for one little person and six magical people. The news cycle proved so embarrassing Disney PR officials initially denied set photos were real before admitting they were authentic.
Then Zegler took over.
Archived interviews show Zegler dismissing the source material, calling the story's prince a "stalker" and suggesting the film will have little in common with the 1937 film classic beyond its name (sans the Dwarfs).
"She's not going to be saved by the prince. And she's not going to be dreaming about true love. She's dreaming about becoming the leader she knows she can be, and the leader her late father told her she could be if she's fearless, fair, brave and true."
Those comments came out last September via Variety.
The clips come off as woke, entitled and bitter, a near-perfect woke storm of ingratitude. And it's generating all sorts of grief on social media.
Branding Experts Warn Disney That Rachel Zegler Has Doomed Their 'Snow White' Reboot and 'Crisis Talks' are Needed to Save It https://t.co/q9mRAip90J pic.twitter.com/T2pVNHVfWO

— Barstool Sports (@barstoolsports) August 19, 2023
Making matters worse? The son of the "Snow White and the Seven Dwarfs" director David Hand, also named David Hand, trashed the live-action reboot (without mentioning Zegler by name).
He didn't have to do so.
Now, Twitter isn't real life, but Disney has enough trouble as is without a potential blockbuster generating nasty notices months before its March 2024 release date, unless the dueling strikes change those plans).
The issue got even worse when someone pushed out a Zegler apology with zero connection to the comments in question. The clip finds Zegler sounding a more conciliatory note, but it's not tied to the "Snow White" banter.
Did her PR team, or Disney's, push the undated material to the masses? If so, it breaks the first rule of holes.
Stop digging.
RELATED: HATE WOKE? YOU'LL LOVE THE HOLLYWOOD IN TOTO PODCAST
NPR volunteered to do damage control on Disney's behalf, likely the first of many pro-"Snow White" pieces coming soon from the biased mainstream media. It remains to be seen how effective it will be.
Manning has a different set of problems. The 44-year-old actress joined the TMI Olympics and came away with the gold. The actress shared, and quickly deleted, a video describing the sexual acts she had performed on her married lover.
In detail.
View this post on Instagram
"The heart makes you do crazy things sometimes," she said, summing up the PR debacle.
Manning has a credible body of work to fall back on, including the excellent "Hustle & Flow." Her career hasn't featured as many high-profile gigs as in the past, and actresses north of 40 face the industry's chronic sexism ceiling. Her most recent claim to fame may be starring in the cringe-worthy thriller "Karen."
The dueling Hollywood strikes rage on, meaning stars cannot promote their current or future work without running afoul of their unions' rules. The fallout? Zegler and Manning are limited in the ways they can perform damage control.
If Zegler keeps a positive outlook, the current imbroglio will quickly fade, even if "Snow White" under-performs at the box office. She's young and has a lifetime of film roles ahead of her.
For Manning, it might entail keeping her "private" life private for the foreseeable future.