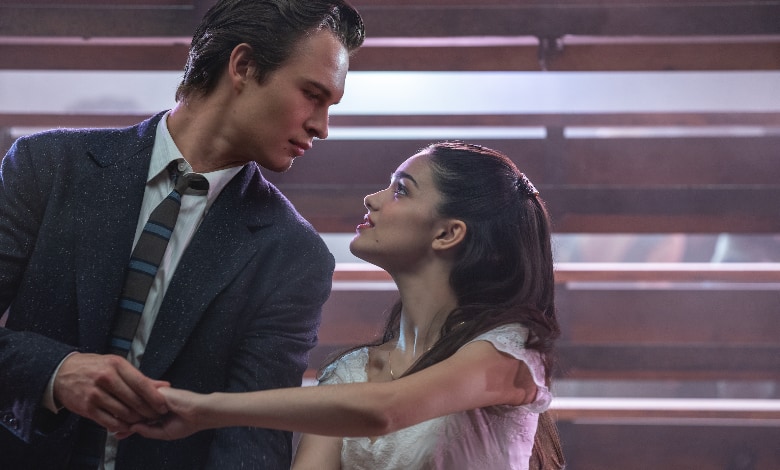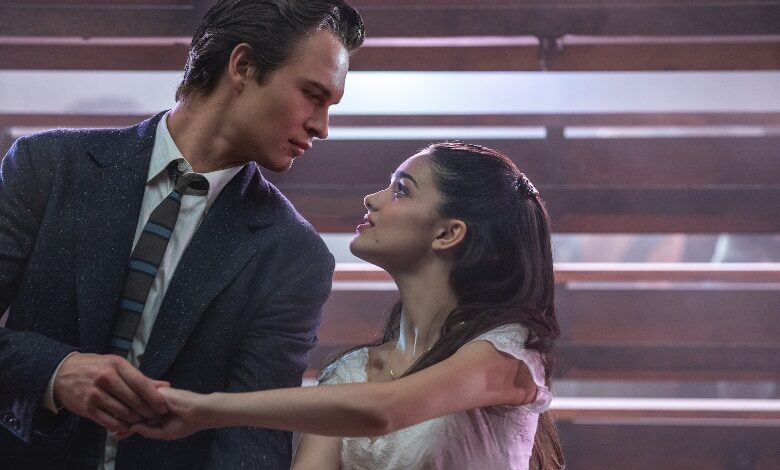 How do you remake a classic like "West Side Story?"
Director Steven Spielberg is smart enough to know that you don't, you update the 1961 musical for the times. Spielberg's "West Side Story," with a book by Tony Kushner, is a restatement that fits our era well, which is both its strength and weakness.
However, comparisons to a beloved movie classic are inevitable.
Filmmaking, in terms of cinematography, camera movement and even pacing, are different now than 60 years ago. Also, Jerome Robbins, who helmed the original Broadway stage production, co-directed the first "Story."
That movie felt more like a stage play; this one feels more like a movie.
Steven Spielberg's "West Side Story" | Official Trailer | 20th Century Studios
The major character change is that instead of Doc, we have Valentina, Doc's widow (Rita Moreno). The actress won an Oscar for playing Anita in the 1961 film. The change didn't bother me; maybe it'll bother some purists.
Also the location is specific this time – 1957 (as before), at the few square blocks around 68th & Broadway. The buildings are being torn down for Lincoln Center and modern hi-rise apartments. I don't recall whether that detail was in the original.
All the numbers you love are in the updated film, but there are significant changes to two of them.
"Cool" has a completely different setting and purpose. It works, and to be fair, it was used very differently in the 1961 movie from how it was used in the stage play.
"Somewhere" largely – but not completely – returns to its roots in the play, having Valentina sing it largely as a voice-over to a montage instead of a duet by Maria & Tony. I like the duet better, but this is surely a valid choice.
View this post on Instagram
The dance numbers are re-choreographed in spectacular fashion. In particular, "America!" which was set on a rooftop in 1961, now moves from the tenement down onto the neighborhood's streets and sidewalks. We're used to seeing this kind of movement by now, but it's impressive how they're able to make it work for an ensemble dance number.
Fortunately, there's little woke here, despite the obvious, ethnically-charged subject matter. But Kushner's changes not only emphasize Anita's disillusionment at the end, they alter its nature. Throughout the film, she repeatedly asks the others to speak English. (Schrank does the same when he comes to the apartment to interview Maria and Anita, for different reasons.)
And when Anita survives the rape attempt, her response to the gang members is unnecessarily heavy-handed in terms of identity politics. The original script made the point, and much more heart-breakingly, without yelling it at you.
Apparently, much is being made of what Spielberg and Kusher did to the character of Anybodys (nonbinary Broadway actor Iris Menas), a tomboy who wants to be a Jet. The first thing I thought of was Despie in "The Wanderers," not a modern political statement.
The cast is, in some cases, solid, in others superb. We knew Ansel Elgort could dance and act from "Baby Driver," and he carries the part of Tony well. But his singing voice is a little weak here, and he doesn't act the songs with his singing as well as we're used to.
For instance, in the version of "Maria" we all know and love, Richard Beymer pauses, ever so slightly between "Say it soft" and "and it's almost like praying." Elgort's voice is a little swallowed up by the orchestra, and he sings that line straight through, and the combination robs it of its power.
Rachel Zegler is a superb Maria, moving smoothly from the unsure 18-year-old, newly arrived in New York, to the girl confident enough to sway Tony in "One Hand, One Heart," to the exuberant "I Feel Pretty." David Alvarez is an appealing, convincing Bernardo. And Ariana DeBose has the non-stop energy that Anita needs; it helps that she looks nothing like Moreno.
RELATED: Woke Broke Hollywood. Does the Industry Even Care?
The other flaw is that Spielberg can't quite bring himself to sell out completely to the conceit of a musical, so there are a couple of spots where he struggles to reconcile realism with people singing and dancing. I found that more jarring than any of the other defects, but fortunately it only happens a couple of times, and they pass quickly.
The film will almost certainly be nominated for production and costume design. And the cinematography is what you would expect from Janusz Kaminski, who's 2-for-6 for Academy Award nominations, with five of those nominations coming from work with Spielberg.
There's one shot, from above, as the two gangs approach each other for the rumble. It's held inside a courtyard of a public works building. The yard is dark, with the gangs each backlit through opposite gateways. You don't see the gangs, you see their incredibly elongated shadows first approach, then touch, then mix. Only then do the boys appear.
So, should you see "West Side Story?" If you love the 1961 film and are going to measure every shot, song, setting, and script change by that, you'll just end up torturing yourself.
But it's an excellent though imperfect interpretation on its own. It's not your father's stage play or movie, but I found it very entertaining.
Joshua Sharf is a Senior Fellow for the free-market Independence Institute, focusing on public pension and public finance issues. By day a web developer, he has also found time to run for the state legislature, be a state editor for WatchdogWire, write for the Haym Salomon Center, and produce a local talk radio show. He has a Bachelors in Physics from U.Va., and a Masters in Finance from the University of Denver, and lives in Denver with his wife, Susie and their son, David. His work also appears frequently in Complete Colorado and American Greatness.