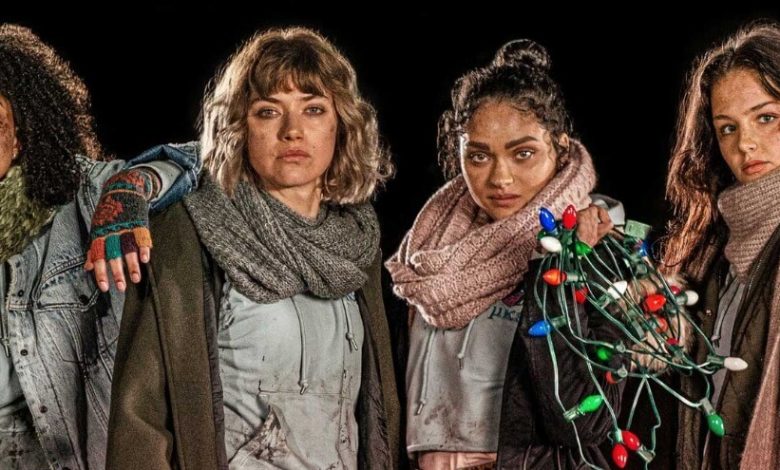 The last few months haven't been kind to Woke Cinema.
Movies like "Late Night," "Booksmart" and "Long Shot," all comedies, marinated in progressive bromides.
Female empowerment.
Diversity rules.
Down with the patriarchy.
All three tanked at the box office.
Breitbart News suggests that list expands to include "Stuber," "Dark Phoenix" and "Blinded by the Light." Either way, the "get woke, go broke" meme held fast this year.
Could a yuletide slasher film reverse the trend?
"Black Christmas," hitting theaters Dec. 13, comes from the politically-charged Blumhouse Productions. Think "Get Out," "BlacKkKlansman," the "Purge" franchise and the recently axed thriller "The Hunt."
The upcoming film, a re-imagining of the 1974 film from director Bob Clark, stars Imogen Poots as a college student fending off a killer trying to wipe out her gal pals. Textbook slasher fare, on the surface. The trailer suggests something else afoot in the story.
Black Christmas - Official Trailer [HD]
The production tease expands on the film's woke framing:
Just in time for the holidays comes a timely take on a cult horror classic as a campus killer comes to face a formidable group of friends in sisterhood.
Hawthorne College is quieting down for the holidays. But as Riley Stone (Imogen Poots, Green Room) and her Mu Kappa Epsilon sisters—athlete Marty (Lily Donoghue, The CW's Jane the Virgin), rebel Kris (Aleyse Shannon, The CW's Charmed), and foodie Jesse (Brittany O'Grady, Fox's Star)—prepare to deck the halls with a series of seasonal parties, a black-masked stalker begins killing sorority women one by one.
As the body count rises, Riley and her squad start to question whether they can trust any man, including Marty's beta-male boyfriend, Nate (Simon Mead, Same But Different: A True New Zealand Love Story), Riley's new crush Landon (Caleb Eberhardt, Amazon's Mozart in the Jungle) or even esteemed classics instructor Professor Gelson (Cary Elwes).
Whoever the killer is, he's about to discover that this generation's young women aren't about to be anybody's victims.
"Slay, Girls," indeed. And here's guessing the use of the term "squad" is no accident.
The film marks the second remake attempt of the '70s cult classic, which co-starred Margot Kidder and Olivia Hussey.
Black Christmas (1974) - Official Trailer (HD)
The 2006 version came,and went, drawing foul reviews from most critics. Will the same fate befall the 2019 version?
The aforementioned woke factor can't be denied. Genre fans adore female heroes. Heck, the whole "survivor girl/final girl" trope took root long before Social Justice Warriors infiltrated Hollywood. So a female-heavy saga isn't a detriment, per se.
Making it oh, so obvious, though, may ruin the good time vibe.
RELATED: Is Chappelle's 'Sticks & Stones' the Woke Tipping Point?
More importantly, the woke framing could scare off audiences exhausted by Hollywood hand wringing. For now, this constitutes a small slice of the movie-going public. It may feel larger on Twitter, but Twitter isn't real life.
A film like "Black Christmas" still has the odds stacked against it. Pure slasher films remain a tough sell for mainstream audiences. Movies like last year's "Halloween," with decades of franchise nostalgia built in, proved an exception.
Combining Christmas and horror genres packs a subversive punch. It, too, will alienate a swath of movie goers who prefer Yuletide stories with red-nosed reindeers, not red-stained sorority girls.
The marketing team behind "Black Christmas" crafted its press outreach carefully. It's clear they hoped film scribes will help them push the progressive nature of the remake.
And that's precisely what happened.
We'll see if that makes "Black Christmas" a late 2019 surprise or another Woke Cinema victim.