Industry News
Opinion
Here's Why Hollywood Loves Reboots, Prequels, Sequels and More
'House of the Dragon's' gangbusters debut captures problem in a nutshell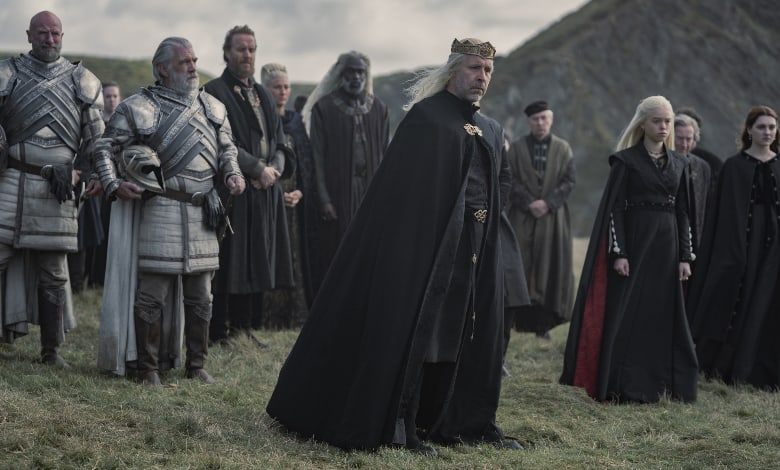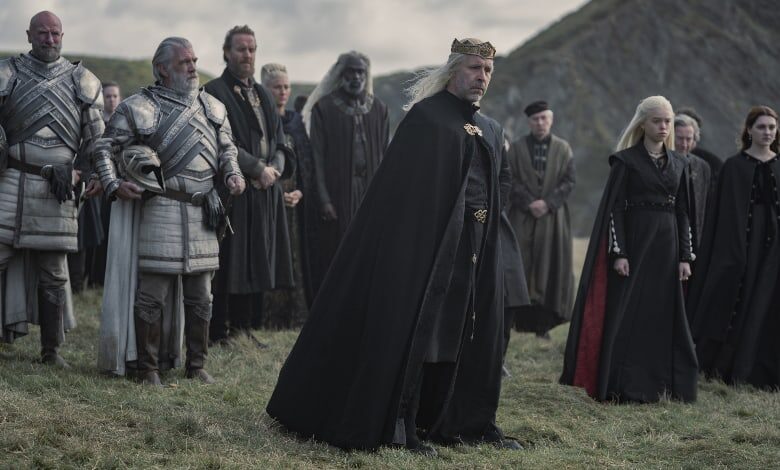 HBO's "House of the Dragon" lacks the star power of most pay cable hits.
Paddy Considine, Matt Smith, Emma D'Arcy, Olivia Cooke and Rhys Ifans bring respectable resumes to the show, no doubt. None have the name recognition to "open" a series.
None of that mattered.
House of the Dragon | Official Trailer | Max
"House of the Dragon's" first episode drew nearly 10 million viewers across linear and HBO Max platforms in the U.S. Sunday. That made it HBO's most popular series premiere in its decades-long history.
The show also proved Twitter's trending topic for 14 hours straight, according to HBO's press department.
How?
"Dragon" is a prequel to "Game of Thrones," the HBO smash that created a cult-like following.
Just hours earlier we learned that "Beast," an original action yarn starring Idris Elba, performed weakly during its U.S. box office debut. The film earned just $11.5 million stateside despite weak competition.
An isolated incident? Not exactly.
Prequels, reboots and sequels routinely score with audiences, at least at first. Curiosity and fan loyalty kick in, hard, when these "new" titles emerge. Every MCU or "Star Wars" property leans on that built-in base to stoke its initial ratings or box office results.
Hate "She-Hulk: Attorney at Law?" Chances are it drew far more eyeballs than your average TV show debut.
That means even poorly received titles, like MCU's "Eternals," will snare more box office cash than 90+ percent of original fare.
The Eternals Ends Box Office Run Falling short of Shang-Chi & Venom 2
It explains why we'll soon see a prequel to the "Hunger Games" franchise. "The Ballad of Songbirds and Snakes" won't feature star player Jennifer Lawrence. Instead, we'll spend time with Tom Blyth and Rachel Zegler.
Who? Does it matter?
The franchise is the star, as is the case in most sequels, prequels and reboots.
RELATED: WOKE 'PREY' PREQUEL STILL PACKS A PUNCH
"Songbirds and Snakes" won't arrive on movie screens until Nov. 2023, but the marketing campaign is already in full swing. That's another part of brand-driven Hollywood – the drip, drip drip of information tied to existing properties.
Who would care if the team behind "Beast" did the same?
First Look: An image of a character we've never met before in a story that's entirely new to us!
It just doesn't have the same marketing sizzle.
RELATED: 'CHILD'S PLAY' – A PERFECTLY AWFUL REMAKE
Original films do break out on occasion. The year's biggest surprise remains "Everything Everywhere All at Once," the definition of a bold, original property.
Hollywood is still skittish, particularly at the theatrical level, of investing time and money on stories we've never seen before. Even a film like the upcoming "Barbie," starring Margot Robbie and Ryan Gosling, is based on a beloved brand.
Studio suits have been burned too many times. Think "Jupiter Ascending" and "Valerian and the City of a Thousand Planets" as Exhibits A. and B.
If audiences take more chances on fresh stories, and give prequels, sequels and reboots more skepticism, then Hollywood's creative tides might finally turn.