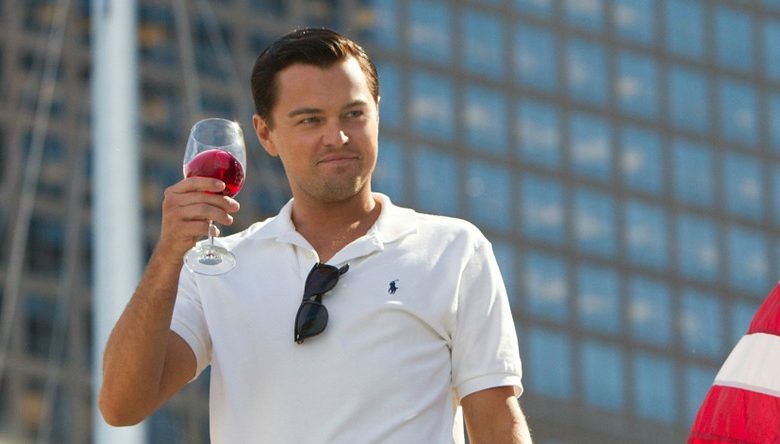 Journalism, in theory, is all about getting the facts lined up at the top of the article. If we lived in ideal times, that would be the case.
We don't.
Journalism today is replete with bias. Narrative bias. Bias of omission. Flat old liberal bias 101.
That means finding those "buried ledes" can be worthwhile. It also can be educational.
RELATED: Press Declares War on 'Climate Hustle' Doc
Take Leonardo DiCaprio. The superstar isn't just an Oscar-winning talent. He's an activist who rails against fossil fuels while promoting green-friendly endeavors.
That's his right. And he's very good at doing just that. He used his time at the Oscar podium earlier this year to do more thank all the right people. He promoted the fight against climate change.
Leonardo DiCaprio winning Best Actor | 88th Oscars (2016)
He makes documentaries on the subject. He speaks to the UN on the matter.
'Our planet cannot be saved unless we leave fossil fuels in the ground where they belong,' DiCaprio said.
And he oversees the Leonardo DiCaprio Foundation (LDF), dedicated to his enviro-fight. Only LDF may not be what it appears to be.
RELATED: How 'Ghostbusters' Exposed Blatant Media Bias
The Hollywood Reporter just published an exhaustive account detailing the group's shady organization … and so much more.
A profound lack of transparency
Sordid parties
Mysterious ties to the "planet's largest embezzlement case"
"One percenter excess" that flies in the face of the actor's core message
So how could DiCaprio get away with all of this? Here's today's primer on buried ledes. This one lurks in the very last paragraph:
That one of the most powerful figures in Hollywood — whom United Nations Secretary-General Ban Ki-moon in 2014 designated as a U.N. Messenger of Peace, with a special focus on climate change — has been sainted by his professional and social circles for his globe-trotting do-gooding may have permitted him to operate with comparatively little scrutiny so far.
White privilege, perhaps?
The press has been reporting breathlessly on the actor's pet causes for years. Has he faced any tough questions about his glaring eco-hypocrisy? He rails against excess in our culture, and then lives a life that very, very few of us could afford for a week.
Nary a critical query, even after he won his first Oscar for his bravura turn in "The Revenant."
Leonardo Dicaprio ACCEPTANCE SPEECH for Best Actor | Oscars 2016
Reporters love to skewer hypocrisy. DiCaprio offers hypocrisy on steroids. And that's before the revelations found in the THR piece. Like this about how people arrived at one LDF gala:
…guests helicoptering in to dine on whole sea bass after watching a short film about the dangers of overfishing)
Bravo to THR for this exhaustive splash of investigative journalism. This line in particular stands out:
Despite repeated efforts, DiCaprio, 41, the LDF and the CCF all declined to fully answer fundamental questions related to transparency and accountability of the foundation.
It does beg the question: what took the press so long?
Yes, DiCaprio's fame insulated him to a certain degree. The press, however, apparently did the rest. Does THR's reporting mark the end of that protection?
We'll wait and see.