Reviews
Movies
Faith-Based
Faith-Based 'Walking with Herb' Lands in a Spiritual Sand Trap
George Lopez, Edward James Olmos do what they can to survive silly screenplay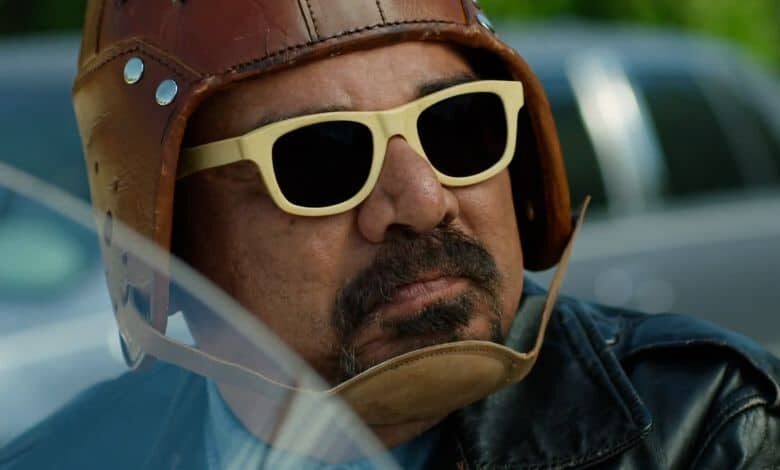 Where has George Lopez been hiding all these years?
Not Lopez the stand-up comic. We've watched him for decades on comedy stages and sharing his progressive views for all to see and hear.
We're talking about the actor who gave gravitas to the otherwise exasperating "No Man's Land" last year. He flashed something more than your average cut-up can offer, suggesting a career arc a la Kevin Costner and Pierce Brosnan.
He's not getting older. He's getting better.
Now, with "Walking with Herb," Lopez expands his capabilities in one of the oddest roles to come along in a very long time. He's a spiritual mentor trying to bring a broken man back to God. Yes, it's a faith-based movie, one blessed with a trio of worthy stars suffocated by a script credited to an Oscar nominee – the late Mark Medoff ("Children of a Lesser God").
WALKING WITH HERB - Official Trailer - Now Playing in Theaters
"Walking with Herb" opens badly and never fully recovers.
The main character, Joe (Edward James Olmos), is mourning the loss of his granddaughter when his computer flashes a message from God about a special assignment. Old Joe isn't on speaking terms with the Lord at the moment. How could any Higher Power take away a precious child? His faith is shattered, so he's understandably skeptical about the message glowing on his computer screen.
It doesn't stop there, though. God sends so many other messages his way (along with winking animals) that it's impossible to deny what's happening. Richard Dawkins wouldn't doubt God's existence if he received half the signs sent in "Herb."
The movie piles on the miracles early, draining the power of the main one at work – a broken man reconnecting with his faith. There's little dramatic heft here, an issue that intensifies as the story chugs along.
RELATED: Faith-Friendly Angel Studios Defies Hollywood Gatekeepers
Joe is tasked with competing in a major golf tournament to inspire the nation, even though he's well past his prime and no longer plays the sport competitively. Suddenly, he can't miss on the green, and he's got quite the caddy to help him.
Lopez, squeezed into a series of technicolor outfits that would make Rodney Dangerfield blush, co-stars as Herb. Part caddie, part spiritual mentor, Herb is there to nudge Joe along his unconventional journey.
The Mexican-American comic is a charmer here, creating smiles where none should rightly exist. He's still handcuffed by the strained, silly dialogue that undercuts his hard work.
Here's one quip from the film that actually exists, a comment about Joe's tenacity in the tournament.
"He's like a fart in a space suit. He just will not go away."
What works beyond Lopez's crackerjack character? "Walking with Herb" treats the main couple (Olmos and veteran actress Kathleen Quinlan) as still hopelessly in love, something we don't see nearly enough of these days.
Even better?
Quinlan, seemingly cast as the obligatory "wife" character, gets plenty of screen time to shatter that stereotype.
View this post on Instagram
Faith, and the loss of it, is a complex topic that can be handled in any number of ways. Comedy might not seem the perfect conduit, but given the right balance it's a fine approach to take.
"Herb" tries to make us laugh, smile and tear up. Instead, we're too often groaning to pull off any of the three.
HiT or Miss: "Walking with Herb" confirms George Lopez's late-career movie surge. Too bad it wallows in dreadful dialogue and suspense-free storytelling.