Industry News
Faith-Friendly Angel Studios Defies Hollywood Gatekeepers
The minds behind 'The Chosen' bank on audiences to call all the shots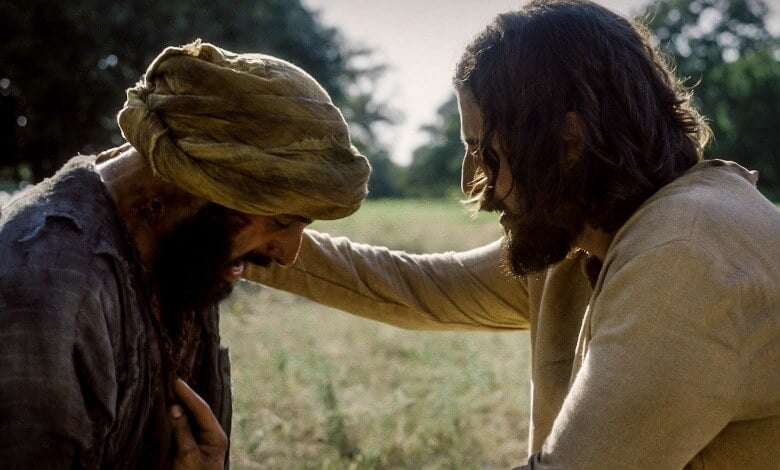 Hollywood proved slow to embrace the faith-based market in the wake of "The Passion of the Christ."
Still, select studios dipped a pinky toe in the spiritual waters, witness Sony's Affirm film slate and features like "Breakthrough" and "The Case for Christ." Even marquee actors – think Greg Kinnear, Jennifer Garner and Joseph Fiennes – began starring in spiritual stories bound for the big screen.
Now, the team behind "The Chosen" think audiences crave similar content without Hollywood "gatekeepers" getting in the way.
The Chosen | Official Trailer HD
VidAngel, the filtering service which empowers parents to watch content on their own terms, is now Angel Studios. The new platform kicked off its creation with a $5 million regulation crowdfunding offering. The goal – to fuel technology (like apps) that allow audiences to power stories they don't see across the media landscape.
The company points to the runaway success of "The Chosen" as proof of this 21st century concept. That show, which continues April 4 (Easter Sunday), generated more than $30 million in revenue from its first season, according to Angel Studios.
"We are building a film studio platform that helps creators and viewers create high-quality TV and Film without having to answer to the Hollywood gatekeepers," Neal Harmon, CEO of Angel Studios said in a statement.
Why invest in Angel Studios? - Round 2
Here's how it works:
So-called "Angel investors" choose which titles are selected, funded, and distributed by the platform. The company already boasts more than 30,000 such investors based primarily on "The Chosen's" success. That show's first season has been viewed more than 100 million times, earning glowing reviews along the way.
Everyone who invested in the previous VidAngel company will continue in the capacity with Angel Studios. VidAngel Entertainment, Inc. will continue filtering existing content but as a separate entity.
The new studio's focus is on "stories that amplify light in the world."
Angel Studios Platform Projects Include "The Chosen" series, "Dry Bar Comedy," "The Tuttle Twins," "Freelancers" and, potentially, feature films like "The Shift." The latter focuses on a man's confrontation with Satan and the fallout from that encounter.'
Robbing Wendy's With An ALLIGATOR. Shayne Smith