Reviews
Movies
Faith-Based
'Breakthrough' Marks New Era in Faith-Based Films
Chrissy Metz leads a sterling ensemble in a story aimed for all audiences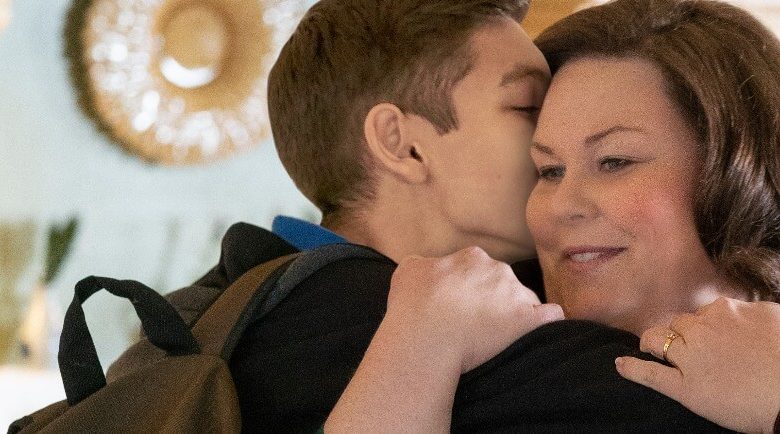 Some Christian films hit theaters with a cloying caveat.
"it's good … for a faith-based movie."
That halting praise isn't an accident. It often means the performances lack the snap mainstream movies deliver. Or, the production values, particularly with micro-indie efforts, appear sub-standard.
"Breakthrough" bullies past those complaints. Based on a remarkable true story, the drama delivers a crush of Kleenex moments without labels.
The genre is maturing, and "Breakthrough" unabashedly proves it.
Breakthrough | Nothing Is Impossible | 20th Century FOX
"This Is Us" star Chrissy Metz plays Joyce, a Christian woman struggling with her angst-ridden son. John (Marcel Ruiz) is tearing through the Adolescent Playbook. He disobeys his parents, skips homework assignments and shrugs off advice from his elders.
That leads him to walk out onto an icy expanse along with two school chums. That ice eventually cracks, sending all three plunging below. The accident is agonizing to behold, and wholly essential. Boys will be boys, until the consequences are monumental.
His pals pull themselves free, but John remains trapped under the ice. Some First Responders, including "Luke Cage's" Mike Colter, haul his body up at last. He's alive, but barely, and the prognosis is beyond grim..
Conventional medicine offers little hope. Tell that to Joyce. She knows he'll pull through. He's too stubborn, too full of life.
She has faith.
FAST FACT: The real John Smith spent 15 minutes under water before rescuers plucked him from the lake that fateful day.
Meanwhile, a swirl of friends, family and physicians grapple with John's likely death. They better not suggest anything of the sort to Joyce, though.
Yes, it all happened, although most likely without the Hollywood flourishes seen here. The film is based on the real Joyce Smith's book recounting John's accident. It's the kind of story where we know the plot points the moment we settle into our seats.
It's the execution that matters.
Metz's performance remains pitch perfect throughout. It's neither hysterical nor remote, a portrait of a mom in an emotional crisis. She's aided by Josh Lucas, playing her subdued husband. Their scenes together convey far more than standard-issue grief.
A simple argument between them doesn't move the story forward, but boy does it leave an emotional scar.
Breakthrough | Nothing Is Impossible | 20th Century FOX
Need more first-rate support? Topher Grace enters in full unctuous mode. He's the pastor who thinks he has an answer to every problem. He's immediately tested by John's accident, and the ways he rises to the occasion show the actor's rarely-tapped depth.
What about the faith factor? We see Joyce and her neighbors in church, sequences granted a striking normalcy. Here, too, the film doesn't wallow Joyce grimaces, for example, when the church service brings on a rapper to appeal to younger Christians.
It's a sly touch that deepens our understanding of her.
"Breakthrough" also nails the cadences of a tight-knit community. Bound by faith and familiar woes, from teens who don't listen to jobs that demand too much of our time, this Missouri town plays a small but vital role.
There are moments, of course, that may make agnostics uneasy. That's the genre, folks. It's like worrying that people who sleep with the lights on after watching a horror movie.
An early sequence with Ruiz and Lucas bonding over basketball trivia comes off as hopelessly corny. We're immediately reminded of other clunky Christian films.
It's the exception here, thank goodness.
Just when the movie should steer head first into sticky sentiment it shifts gears. The script tightens, those wan moments recede. A boy is clinging to life, but it's the personalities around him who grow richer, more complex.
The characters reveal themselves, layer by layer, upending stereotypes in the process. Lucas isn't a simpering father figure. He stands tall when it matter, just not in the way one expects. And Metz, the story's rock, stumbles in ways you won't see coming.
Dennis Haysbert lifts entire scenes as the doctor charged with bringing John back. The veteran stands as the symbol of western medicine – kind, intelligent and limited by the bounds of current science. On paper, he's the medical equivalent of a Mary Sue, but the star never lets it overwhelm his performance.
The film's third act uncorks a tough but fair question tied to faith. There's no easy answer here, and the screenplay doesn't attempt to fudge the math. It's another reason why "Breakthrough" blazes a new path for faith-friendly films.
HiT or Miss: "Breakthrough" isn't merely an uber-efficient tear jerker. It's a sign the faith-based film genre is moving beyond its hardscrabble roots.