Industry News
Vincent Gallo's Store Shreds AOC, Comey, Cuomo and Kaepernick
Outspoken artist lets loose on liberal darlings with profane T-shirt collection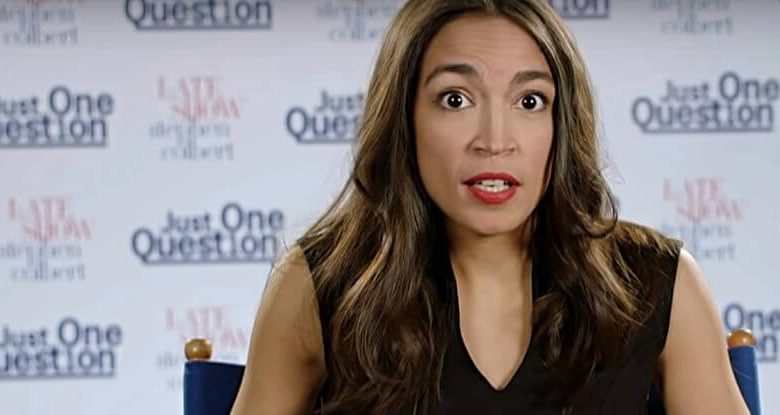 Vincent Gallo never fit into any neat Hollywood category.
Part musician, part street performer, Gallo fashioned an atypical career before flirting with mainstream fame via "Buffalo 66" and "Arizona Dreams."
Gallo's unique Hollywood career is partially his doing. He's turned being an actor into a performance, of sorts. Consider this snippet from a 1997 interview he conducted with himself.
"The best interview of Vincent Gallo was done by Vincent Gallo. The best articles about Vincent Gallo were written by Vincent Gallo, the best acting performance of Vincent Gallo was directed and edited by Vincent Gallo from a screenplay written by Vincent Gallo. So you see, this is painful for me. I'm better off interviewing myself. Imagine getting to interview myself. I'd be so excited, I'd s*** my pants."
Gallo has been off the Hollywood radar for some time now, although he hasn't stopped creating art. His political leanings may be partially to blame for his lack of mainstream roles, along with his open disdain for fellow stars like Tim Roth and Anjelica Huston. Gallo leans to the right, openly supported President Donald Trump and runs an eclectic web site which might scare many progressive producers far, far away.
Consider his official store page. The merch shop features some of Gallo's original work targeting names that usually attract praise in liberal Hollywood circles.
Former FBI Director James Comey
Quarterback-turned-activist Colin Kaepernick
CNN anchor Chris Cuomo
CNN's Jeff Zucker
They're all mocked by Gallo's T-shirt collection., many in ways that can't be shared here. Just get ready to shell out some serious coin — most items lists at $666, assuming the piece in question isn't sold out. Many items are, apparently.
Gallo's politically-charged wit isn't for the squeamish. The original Ocasio-Cortez T-shirt is emblazoned with the word, "ignorant," along with this web site description:
"Her combination of super red lipstick and angry screeching voice is not my favorite thing in the world. Try to imagine divorcing her with kids involved? Imagine her as your neighbor? Imagine working for her? That poor ugly redhead she dates. Politically, AOC operates on the level of a neurotic Homeowners Association Board member, which would lead anyone to sell their condo. She is petty, small-minded and above all completely IGNORANT. If certain women keep celebrating this type of low level woman, it's gonna be harder for women to make a good case for equality. I sense she doesn't smell good."
Gallo calls Rep. Adam Schiff the "west coast Chuck Schumer" and describes Chicago Lori Lightfoot this way: "…there ain't nothing funny about her and nothing funny about Chicago."
The artist shares brighter sentiments toward right-leaning figures, including former First Lady Melania Trump, Tucker Carlson, Candace Owens ("Smart, Black, Beautiful") and conservative icon Thomas Sowell.
RELATED: Meet the Stars President Trump 'Broke'
This kind of bruising political rhetoric is commonplace on the artistic far Left, particularly in Hollywood. "Resistance" comedienne Kathy Griffin once ran a shop featuring expletive-laced attacks on President Trump, for example.
It's extremely rare on the right, even with select stars who speak openly about their conservative views.
Gallo seems aware of how his work might be interpreted. Here's a quick snippet from his official bio page addressing his art.
These public offerings are motivated by extreme sensitivity, concept and thoughtfulness, however their presentation appears crude and offensive. Misinterpretation of this work is common and Gallo is often incorrectly categorized as a racist, sexist, homophobe….
Gallo is one of the most misunderstood, misquoted, misrepresented talents in the past 25 years and a brief review of his IMDB page suggests he has also been incredibly prolific.