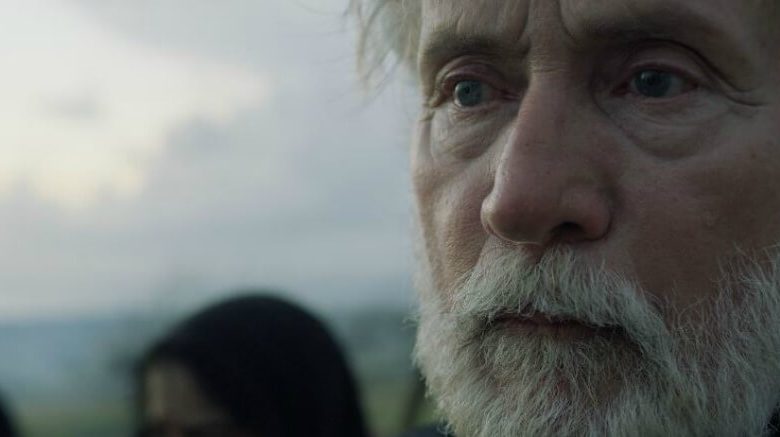 "He would walk on the set, compliment the lighting and tell my brother [who stars as Leo], 'If I had a face like yours I would have been a star," says writer/director Julio Quintana.
That attitude would help any film production. For Quintana's first feature film, it meant much more.
"It was hugely validating for us," Quintana adds. "Martin gave us a sense of legitimacy."
The Vessel Official Trailer 1 (2016) - Martin Sheen Movie
"The Vessel" casts Sheen as Father Douglas, a priest watching over a devastated community in an unnamed Latin American town. Ten years ago, a tsunami struck, killing 46 school children after smashing into a nearby school.
Residents still mourn that unfathomable loss. The women dress in black. The community remains numb, unable to move on.
When Leo (Lucas Quintana) miraculously survives following a deadly accident he starts a building project using the school's remains. The simple act opens old wounds, but it might do much more than that.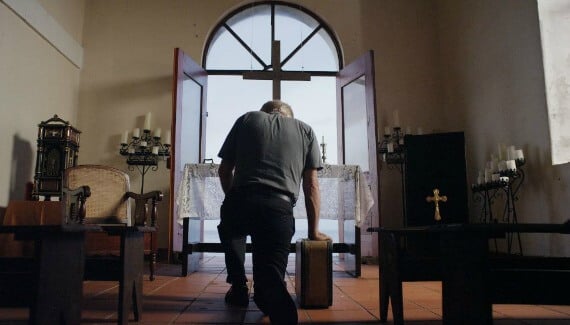 Quintana, along with wife and producer Marla Quintana, are no film newbies. They studied under directorial legend Terrence Malick, an executive producer on "The Vessel."
Marla Quintana served as an intern on Malick's "Tree of Life," while her husband joined that film later on as an editing intern.
"He took me under his wing, advising me, mentoring me about cinematography," Julio Quintana says. Malick taught the future director about tackling faith and spirituality on screen without sacrificing one's integrity.
"Before 'Tree,' I didn't see how you could tackle those in an artistic way. I was just a kid when I met him," he explains.
RELATED: Producer: Why Faith Movies Must Go Mainstream
Malick also showed him how a director can harness all the tools at his disposal. The veteran's influence didn't end there.
"He always taught us, 'let God be your gaffer,'" Marla Quintana says. To honor that lesson, "The Vessel's" crew scheduled shooting times around the available light.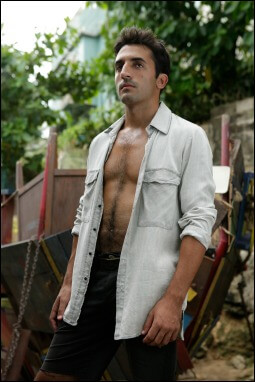 "You have to move around very quickly before the light fades," she says. "It also was very efficient. It allowed us to be more limber, with less lighting set ups."
Planning is everything for a film director… to a point.
"Be open to capturing little magic moments that happens on set," Julio Quintana adds. "If Terry can make Brad Pitt wait while he shoots a butterfly, we can shoot a sunset."
Julio Quintana's first film had an extra set of challenges. He shot "The Vessel" simultaneously in Spanish and in English, in part to market the film to a broader demographic.
The strategy paid off in other ways.
When you're shooting several takes of the same scene, it's easy to "fall into a rut," he says. At those times, Quintana would tell his cast to switch languages and start anew.
"It forced them to stay fresh and think about the lines," he says. The shift helped Sheen's character, too.
"Father Douglas is clearly an outsider. In the Spanish version, he's even more of an outsider … Martin felt [the language changes] affected his English performance."
"The Vessel" isn't your typical starter film. It's about loss and recovery, the ties that bind a community and the role faith plays in its rebirth.
That touched some of the production's key players, even if they didn't all adhere to the same faith.
Actress Aris Mejias, who plays Soraya, told the Quintanas during the audition process she had had dreams of tsunamis "her whole life."
"The movie meant so many things to her," Julio Quintana says.
The actress wasn't alone.
"There was a general sense on the set that we were doing something sort of sacred," he says. "A lot of the cast and crew behaved in a way that said it wasn't just any other job."