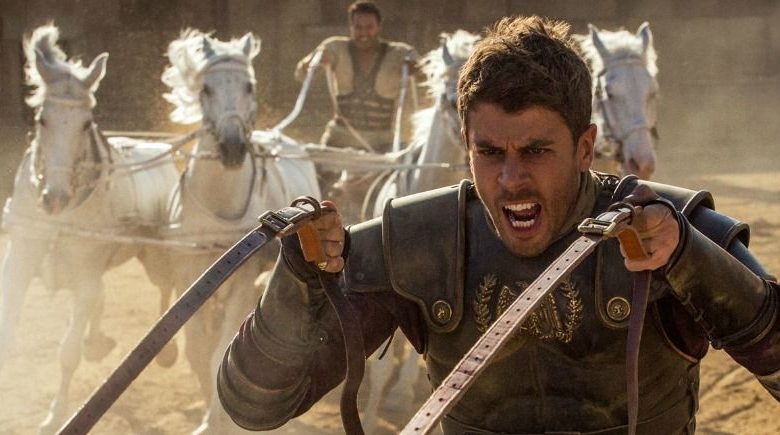 Making a single movie about President Ronald Reagan seems both appropriate and incomplete.
"He lived so many lives, had so many careers. Each one could be its own movie," says Joseph, the producer on the upcoming Reagan biopic.
It's why the project's writer, Howard Klausner ("Space Cowboys"), once said the story should be a miniseries, not a feature film.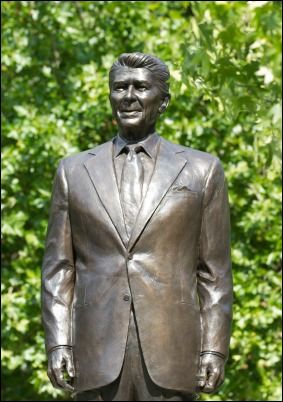 "Without batting an eye, I said, 'your contract says narrative theatrical motion picture,'" Joseph recalls with a laugh. "He went back to work."
Now, the project is getting closer to reality. An exhaustive search to find the right Reagan is finally over. We'll learn the star's name in the coming weeks.
We already know David Henrie will play the young Reagan. Sean McNamara of "Soul Surfer" fame will be behind the camera.
The project has been in the works for some time, a fairly typical process for movies of this magnitude. Is Joseph surprised no other studio beat him to the punch?
Not quite.
"I'm pretty thankful that my friends in Hollywood don't really understand Reagan and the relationship he had with the American people," he says.
RELATED: That Ferrell 'Reagan' Script? 100 Percent Offensive
The Reagan film is hardly the only project on Joseph's plate.
He served as an associate producer on "Max Rose," which marks Jerry Lewis' first major screen appearance in more than 20 years. Lewis plays a retired jazz pianist who learns some unsettling things about his recently departed wife.
"It was a great honor to watch him in action," says Joseph, who says writer/director Daniel Noah reached out to Lewis' office about the legend taking on the role.
"He surprised everyone and called back," Joseph says. The producer mistakenly dipped into the Lewis' on-set cache of Diet Sunkist orange soda, though.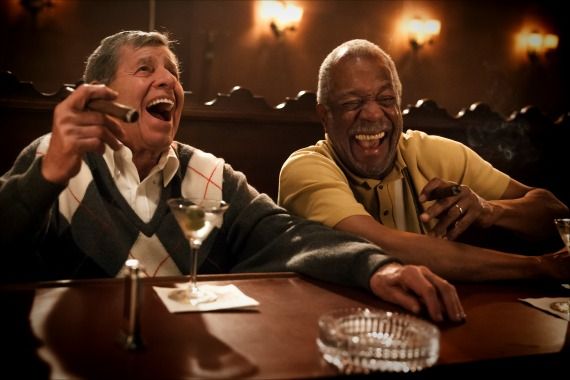 Joseph played a more active role in creating "The Unknowns," a documentary revealing the inner world of the Sentinels at the Tomb of the Unknowns monument. The film showcases the intense training and dedication required to fulfill this ongoing mission.
The veteran producer never served in the Armed Forces. Growing up in Japan, though, offered him a unique way to appreciate the men and women of the U.S. Military.
The Unknowns Official Trailer
"We were so proud of our military," says Joseph, who recalls visiting American military bases as a child, "the only place to get hamburgers and French fries."
"It was literally like stepping into Mayberry," he recalls. "It was our chance to experience America overseas. The notion of being anti-military was a foreign concept to us."
"This," he says of the documentary, "was a small chance to give back."
FAST FACT: Mark Joseph produced "The Passion of The Christ: Songs
," which featured Blink 182, POD, Brad Paisley and Lauryn Hill among other artists.
His childhood also connected him to "Japan: Searching for the Dream." The documentary doesn't look at Japan's past. Instead, it's built on Gallup polling that point to cultural shifts impacting the nation's future.
He teamed with the late George Gallup Jr. on the film, released earlier this year on DVD. Among the most compelling findings?
"A fairly large, single digit number of Japanese couldn't say definitely that murder was wrong," Joseph says.
THE VESSEL Trailer (2016) Martin Sheen Drama Movie
Morality also comes into play with "The Vessel," another Joseph film slated for a Sept. 16 release. Martin Sheen plays a priest grappling with a community which suffered the loss of many children following a tidal wave.
"It's nice to have a Catholic priest who's not a serial killer or child molester," Joseph says of the spiritual project which boasts screen legend Terrence Malick as an executive producer.
Joseph is a man of faith himself, and he's brought some spiritual stories like the "Narnia" series to theaters over the last decade. He thinks studios "walling off" faith movies from the Hollywood ecosystem is a mistake.
Countless Americans believe in God. They visit a house of worship every weekend. So why isn't a faith-friendly film mainstream entertainment, he asks.
"Christians compose 84 percent of the [U.S.] population," he adds.
RELATED: 'The 12' Director Puts Faith in Heartland Crowds
Joseph once worked to coax talented Christian rockers to invade the mainstream, not cater to a specific niche alone.
"The Christian rock industry essentially doesn't exist today," he says. And that's healthy for both the music and the musicians creating it.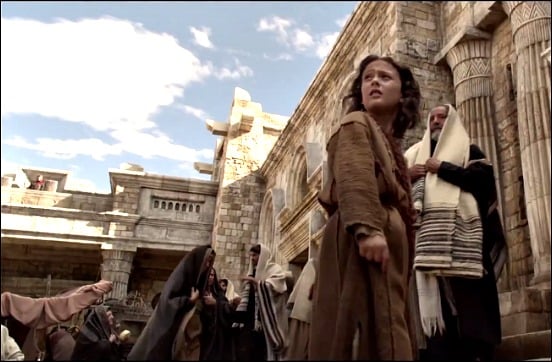 It's one reason recent well-crafted faith movies, like "Ben-Hur" and "The Young Messiah," haven't scored at the box office as many expected.
That matters. Joseph understands the power of pop culture in 2016. And right-leaning Americans too often fail to grasp that. Even when they do, they rely on facts more than emotions in their storytelling.
That's a sure-fire losing strategy.
"Progressives are more skilled and adept at understanding the power of storytelling," he says. "My friends on the left tell stories, and my friends on the right publish white papers. The story will always, always defeat the white paper."
Photo credit: usembassylondon via Foter.com / CC BY-ND