Interviews
'The 12' Director Puts Faith in Heartland Audience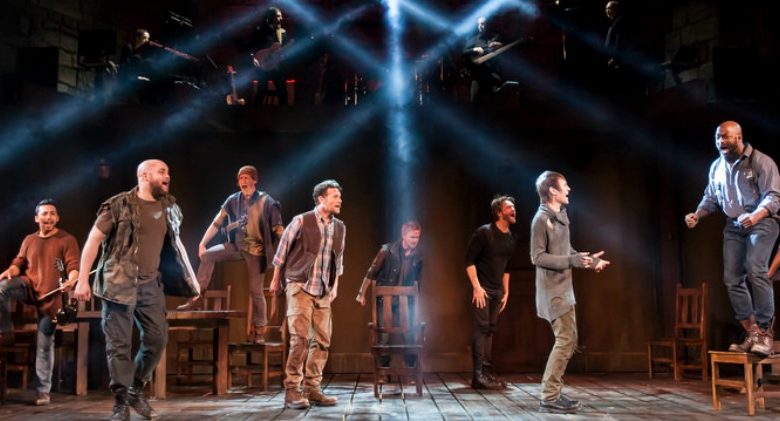 Veteran theatrical director Richard Seyd says the material, based on the days immediately following Christ's crucifixion, demanded a different venue for its world premiere.
"We wanted to reach the audience and demographic that would respond the strongest to this piece … not necessarily an audience steeped in coastal cynicism," says Seyd with a laugh.
"The 12," now playing at Denver's Stage Theatre through April 26, follows the disciples after their leader's death, using muscular rock to fill the dramatic gaps. What were they thinking during this disruptive point in history? And why were these ordinary souls chosen for such important work?
Created by Pulitzer Prize and Tony Award-winning playwright Robert Schenkkan ("All the Way") and composer Neil Berg ("Grumpy Old Men"), the musical brings both "Godspell" and "Jesus Christ Superstar" to mind.
Seyd, whose theatrical background spans five decades, embraces the comparison.
"It's part of the greatest story that's ever occurred on the planet … the story that's had the greatest impact on humanity," says Seyd, who co-founded Britain's politically charged Red Ladder Theatre in 1968.
Still, "The 12" offers palpable differences compared to those venerable shows. The new musical is more realistic and psychologically driven, Seyd says.
"It really does investigate the internal dynamics between these people as human beings,"  he says. "They've lost the single most important person in the world to them … how do they respond? How do they move back toward belief and faith?"
"The 12" is classic rock to the core, but audiences shouldn't expect the musical numbers to adhere to a specific era.
"With 'Jesus Christ Superstar' there tends to be a similarity of sound … partly because Joe Cocker was working with them," he says. "Neil [Berg] was writing with different influences within the classic rock period … we have a much greater variety of sound."
That music is very much part of the 20th century, but so, too, is the production itself despite the material in question.
"One of the reason we put it in modern dress … was to bring it closer to ourselves rather than looking it people in sandals from long ago," he explains. "It's immediate and relevant to younger people … it's not precious."
Audiences of all ages, he adds, will feel a connection with these disciples.
"Why did he chose 12 ordinary men … why were they so fallible, so full of human frailty?" he says. "There's no condescension there. We are all of the people who are on the stage … they represent us in all our humanity."
Seyd and his team understand how delicate matters of faith can be in 2015, particularly when told through an artistic lens. The creative process took those concerns into account, he says, including a show run-through at a Catholic high school in New Jersey.
Some ticket holders may not agree with every artistic decision. He welcomes the dialogue to come.
"People are going to disagree with certain perceptions and ways of thinking [about the show]. That's fine," he says. "If we can make an audience steeped in 2,000 years of tradition see this moment in time afresh, get everyone to think of what that was like, then we've done our job."