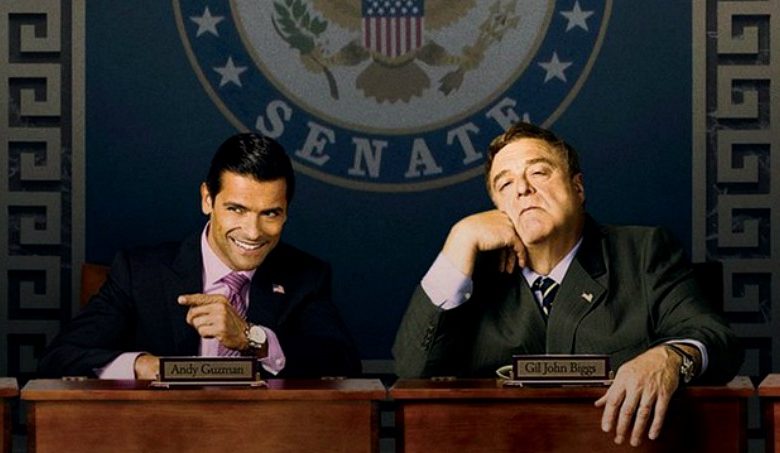 Just consider this rave for the second season of "Alpha House," available via Amazon Prime Oct. 24, published at Variety.com.
The series, mostly ignored by pop culture over superior fare like "Veep" and "House of Cards," is one of Amazon's first entries into the original series field. And it's decidedly against the GOP brand, thanks in no small part to the show's liberal brain trust, Garry Trudeau and Jonathan Alter.
That makes Variety's Brian Lowry critic downright giddy.
Alpha House" isn't the most popular or celebrated title amid the present onslaught of D.C.-set political series, but it might be the most honest and politically astute. Perhaps that's because Garry Trudeau's satire about a quartet of Republican senators sharing living quarters in Washington doesn't pussyfoot around questions of partisanship (a la "Veep" and "Madam Secretary") or mangle reality in pursuit of melodrama and florid flights of fancy ("Scandal," "House of Cards").
Now, imagine if those partisan tables were turned. Would the review read the same way?