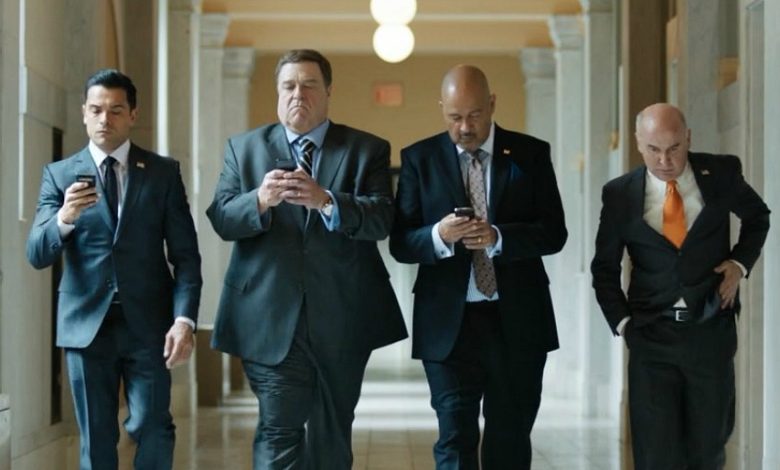 The Koch brothers … now, that's another story.
The 2012 film "The Campaign" savaged Charles and David Koch, tuning the philanthropists into mustache-twirling villains. The comedy went so far as to call the Koch-like characters "greedy motherf***ers" in the closing credits.
HBO's "The Newsroom," created by liberal screenwriter Aaron Sorkin, attacked the brothers during a 2012 story arc.
Now, the Amazon Studio's political series "Alpha House," returning Oct. 24, looks to smite the Kochs anew given our first look at the show's second season.
The partisan series, which packs but a fraction of the pop culture clout wielded by fellow streaming show "House of Cards," is the creation of "Doonesbury" creator Garry Trudeau. Working with liberal pundit Jonathan Alter, the duo routinely mocks a quartet of Republicans living under the same roof.
The exclusive trailer for Season 2 posted at EW.com suggests more of the same. John Goodman's character seeks out the "White Brothers," clearly modeled after the affluent Kochs but with a potentially racist angle given the pseudonym.
Later, comedian Wanda Sykes is shown mocking the notion of a black Republican as clownish at its core.
Is it any wonder "Alpha House" hasn't grabbed the cultural zeitgeist? "House of Cards" offers an apolitical narrative spiked by Kevin Spacey's blistering Frank Underwood. It targets neither party, saving its scorn for a flawed political process.
Meanwhile "Alpha House" echoes talking points you can hear on any Comedy Central "news' show. Did we really need a streaming service for that?
DID YOU KNOW: Garry Trudeau ran with an Internet hoax to attack President George W. Bush in a "Doonesbury" cartoon back in 2001. Later, he wrote a half-hearted apology for his mistake.