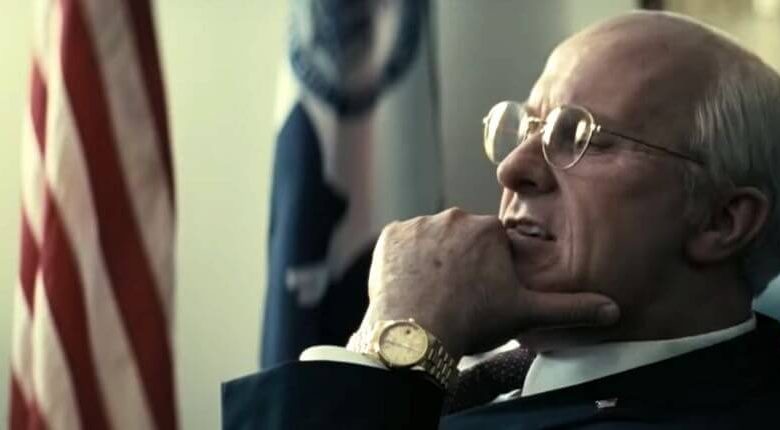 That so-called Oscar bounce isn't what it used to be.
Each year, movies enjoy a boost in ticket sales from the annual Academy Award nominations. The films' marketing teams slap "x Oscar nominations!" across the movie posters, spurring renewed interest. Meanwhile, media outlets do the rest of the heavy lifting.
"Vice," nominated for 8 Academy Awards including Best Picture …"
This time around, that Oscar buzz didn't jolt as many films as usual. That's partly due to the release dates in question. "Bohemian Rhapsody" is mostly out of theaters now following a massively successful run. The same can be said for "A Star Is Born." "Roma" lives on Netflix, and the streaming giant rarely releases viewing figures.
ROMA | Official Trailer | Netflix
Director Alfonso Cuaron's ode to his Mexico City roots is the early favorite to win Best Picture all the same.
And then there's "Green Book."
Green Book - Official Trailer [HD]
The fact-based story of a racist driver accompanying a black musician across the Jim Crow south snared five Oscar nominations. And, lo and behold, the film jumped up to the sixth spot in its 11th week of release.
Part of "Green Book's" story is that the studio, Universal, has kept the film in a modest amount of theaters throughout its run.
Less theaters, less cash.
The movie finally jumped to more than 2,000 screens over the weekend, perfectly timed to ride the Oscar nomination wave. That pushed its grand U.S. box office total near the $50 million mark. And, with a $5.2 million showing so late in the game, it could climb even higher.
Word of mouth has been the movie's best chum.
The film is a true crowd pleaser, a movie that speaks to our hunger for racial harmony. Viggo Mortensen's character is a flat-out bigot as the movie opens. A startling sequence shows him discarding a glass after a black worker drank from it.
Vile.
By spending quality time with Mahershala Ali's musician he learns to accept people for who they are, or at the very least, starts that evolution. The musician also grows as a result of their unique bond. It's beautiful and healing, in a way that connects to our country's growth from its profoundly racist past.
There's a similar energy behind "The Upside."
The Upside | Official Trailer [HD] | Own It Now On Digital HD, Blu-Ray & DVD
The new dramedy starring Kevin Hart and Bryan Cranston as an aide worker and quadriplegic, respectively. The story, based on real events, also appeals to our better angels. Hart's character may be poor and troubled, but his fighting spirit teaches Cranston's character something special about life.
The rich quadriplegic, in turn, sees something noble in his employee, a man too many people might reject as unredeemable.
Their skin color doesn't stand in the way.
FAST FACT: "The Intouchables," the French film that inspired "The Upside," is France's second biggest money maker of all time.
"The Upside" is a hit with a tidy $63 million, and it clung to the number two spot on the box office charts this weekend. The film fell a very modest 26 percent in early box office estimates. In the business, that's called a great hold.
Meanwhile, "Vice" continues to fall at the box office despite its fresh Oscar buzz. The film dropped to 16th place Friday according to boxofficemojo.com. That coveted Best Picture energy couldn't help the film, blasted by conservatives and even a few liberals.
The movie's $60 million budget suggests it will be a financial disappointment to boot.
Meanwhile, two films that speak to our better natures are finding a more hospitable reception at theaters nationwide.