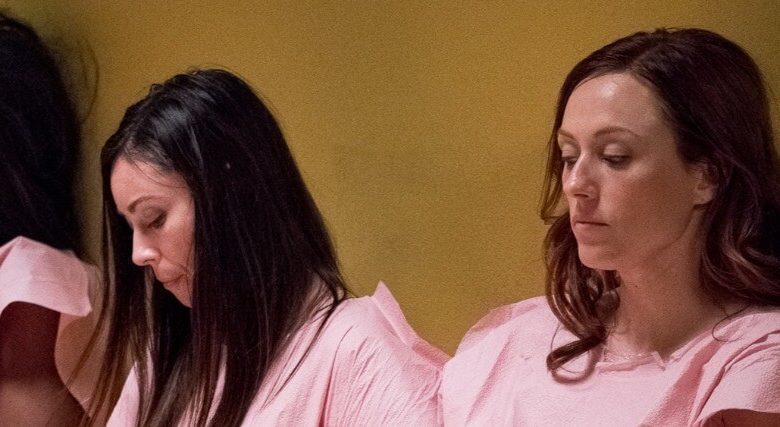 Hollywood isn't averse to pro-life messages. They're just delivered in a way meant to draw less attention.
Movies like "Juno" and "Knocked Up" suggested abortion isn't the only solution for unexpected pregnancies. The focus stayed on quirky characters and bawdy bits, respectively.
More commonly, show biz scribes lecture on the glories of abortion via TV fare and films like "Obvious Child."
It's why "Unplanned" feels like a cinematic gut punch at a time when the most vocal stars demand abortion rights … or else.
The film uses former Planned Parenthood director Abby Johnson's dramatic shift as its rocket fuel. The rest comes from a strong lead performance and the truths attached to a procedure performed countless times each year.
Unplanned Official Trailer - In Theaters March 29
Ashley Bratcher is Abby, a dedicated mom who builds a successful career as part of the Planned Parenthood network. Her husband (an under-utilized Brooks Ryan) isn't comfortable with her position but supports her anyway.
Abby's parents are, to be blunt, aghast.
The main character firmly believes she's helping young women in what could be the most dramatic stage in their lives. And she's darned good at her job.
That means navigating around Christians who regularly picket her Planned Parenthood office. Some say prayers. Others hurl the nastiest words possible at the dazed women entering the office. The latter is one way "Unplanned" delivers something unexpected, even raw. The film clearly sides with the pro-life movement but understands the ugly spirit behind some protesters.
The women at Abby's clinical are similarly complex. Yes, they fervently believe in a women's right to choose. They're also kind and dedicated, eager to have Abby's back as needed.
What kind of "propaganda" is this?
FAST FACT: MyPillow CEO and founder Mike Lindell appears in a cameo in "Unplanned" and cut a $1 million check to help fund the project.
Abby's journey has only begun. Directors Cary Solomon and Chuck Konzelman take great care with her evolution, showing both the obvious stages as well as the tinier moments that helped change her mind.
Bratcher handles it all with grace, bringing boundless empathy to both sides of the character's story.
"Unplanned" earned an absurd R rating for its abortion sequences. There's no gore here, nor surgical closeups that might make some squirm. Instead, we see a grainy black and white image of a fetus getting sucked out of a woman's womb.
That's a potent visual, no doubt. It's also why reporters and film critics alike might not take kindly to the project. It's a message the movie unabashedly embraces.
View this post on Instagram
Another scene, featuring the fallout from a chemically induced abortion, is harder to watch but still well within PG:13 guidelines. Just gander at recent fare like "Happy Death Day 2U" with is frequent bloodletting for critical context.
The film's true villain, beyond abortion itself, is one of Abby's relentless supervisors. Robia Scott plays a stock baddie who fits the stereotype the project suggests on the surface. It's easy to see why Scott's character exists in the first place. Still, a more nuanced approached would gel better with the delicacy shown elsewhere.
Films like "Miss Sloane" approached the gun control debate with one side blindfolded. The dialogue leaned heavily on talking points, but the pro Second Amendment crowd sounded either oblivious or crude.
RELATED: Why 'Gosnell' Could Rock Hollywood, Abortion Debate
Some early moments in "Unplanned" achieve the opposite. The pro-choice voices are strong and clear, and any demonization is left to the aforementioned executive.
The film's third act abandons that balance, but the craftsmanship remains as steady as Bratcher's performance. A different approach may have been more persuasive. Then again, pro-choice advocates won't so much as watch a frame of "Unplanned."
The tale is targeted to undecided souls, and on that level the film's power is considerable.
"Unplanned" offers a full-throated defense of a side that often gets ignored by today's storytellers. The drama deserves respect from both sides of the abortion debate, if only because this part of the fight is so rarely articulated on screen.
HiT or Miss: "Unplanned" will drive hardened pro-choice audiences to distraction, at the very least. Others will appreciate the journey taken by the conflicted main character.