Industry News
Opinion
Trump Was Right: He 'Destroyed' Late Night TV
Former president's bold claim makes sense. Here are the receipts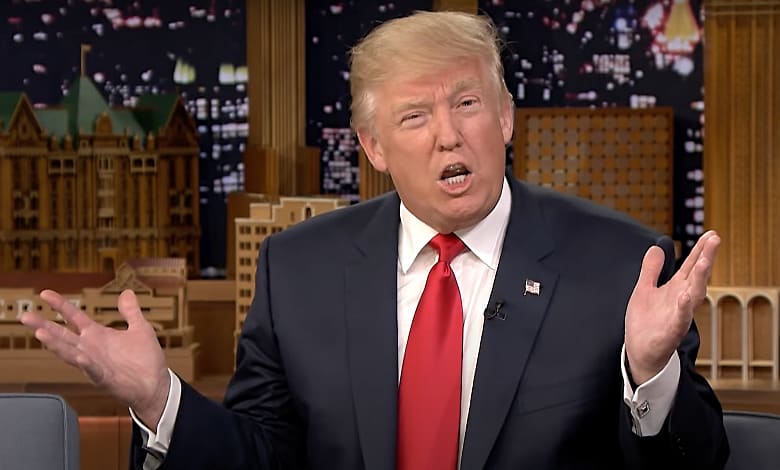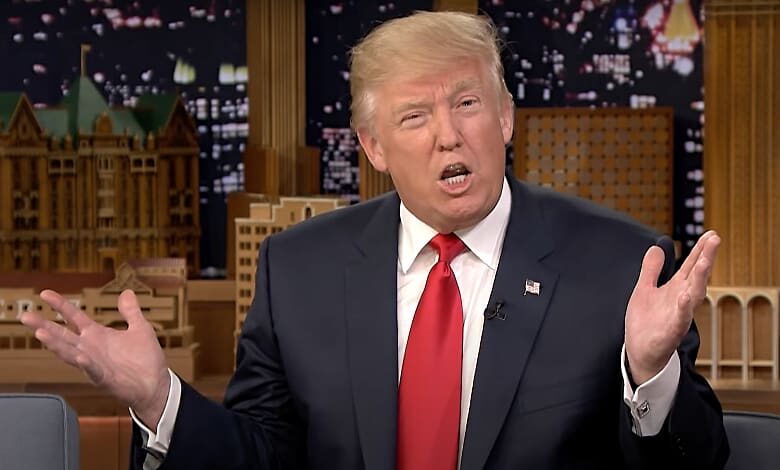 Little known fact – Donald Trump has a knack for grandiosity.
It doesn't mean the 45th president's boasts aren't occasionally on target.
Trump once bragged the mainstream media needed him to survive. Those same outlets are still around, but their numbers are a far cry from what they were during Trump's term in office. And don't even mention CNN+, which lasted all of one month before shuttering.
In short, Trump had a point.
The latest example of Trump's ego sharing a larger truth?
"It was my great honor to have destroyed the ratings of Late Night 'Comedy' shows," Trump shared from his Truth Social perch. "When Jimmy Fallon apologized for having humanized 'Trump,' and his ratings soared, the Radical Left forced him to apologize—that was effectively the end of The Tonight Show."
More Trump hot air? Not so fast.
The real estate mogul's 2016 "Tonight Show" appearance, in which Fallon tousled Trump's hair, caused the press to turn on the host. The former "Saturday Night Live" star groveled for forgiveness. His show's hard-Left viewers weren't ready to make nice.
They fled for more partisan programs like CBS's "The Late Show" and ABC's "Jimmy Kimmel Live." And, by the look of Fallon's current ratings, they never returned. A show that dominated late-night TV for decades is now a consistent fourth-place finisher.
RELATED: FALLON SOLD HIS SOUL FOR BILLIONAIRE BLOOMBERG
Yet Trump's impact on late-night television began before that "Tonight Show" appearance. When Trump emerged as a credible threat to win the GOP primaries in 2016 late night hosts abandoned all pretense of objectivity.
Host after host turned their satirical guns on the brash mogul, ignoring Hillary Clinton as a potential butt of their jokes.
Late-night television became a monolithic voice ready to stop Trump from ascending to the highest office in the land.
They failed.
So they did what most comic hosts should. They spent the next four years mocking Trump in every way possible. He was the president, after all.
Except their "Orange Man Bad" gags quickly grew stale, much like previous "horny" Bill Clinton jokes in the 1990s. Hosts also squandered their trustworthiness by going "all in" on the Russian collusion narrative, a corruption that left them buried by Fake News.
No matter. Colbert and co. cared more about "clapter" than penning funny bits.
They also ignored any Democrat behaving badly during Trump's time in office. Rep. Alexandria Ocasio-Cortez's muddled hot takes? Never heard of her.
Speaker of the House Nancy Pelosi's marble-mouthed gaffes? Get her on the show, stat, and we'll throw softball queries at her.
Late Night TV branded itself part of The Resistance, alienating half the country in the process. Kimmel, when asked how he felt about losing Republican viewers, said, "not good riddance, but riddance."
Jimmy Kimmel on losing GOP viewers: 'Not good riddance, but riddance'
So when Trump lost to Joe Biden in 2020, the various late-night shows couldn't course correct. They continued mocking Trump and other GOP figures (like Fox News superstar Tucker Carlson), ignoring the current Commander in Chief and his gaffe-tastic Vice President, Kamala Harris.
Left-leaning viewers, no longer demanding anti-Trump gags like before, sought out other sources of humor.
And we have the proof to back that up.
RELATED: THESE 'GUTFELD' RATINGS SHOULD SCARE LATE NIGHT TV SILLY
TBS finally pulled the plug on "Full Frontal with Samantha Bee." The show's awful ratings could no longer be justified. Trevor Noah, who took the "Daily Show" baton from Jon Stewart in 2015, dragged that show's ratings to the basement, too.
Now, he's moving on to other gigs.
James Corden previously announced his exit from "The Late Late Show." And Jimmy Kimmel flirted with leaving late-night altogether before re-upping with ABC.
Conan O'Brien quietly left the playing field last year. "Desus & Mero" fled their Showtime series after a personal conflict ended their partnership.
Now, NBC is threatening a major overhaul to its existing late-night lineup.
Company executives are in discussion to turn over the 10 p.m ET national broadcast to affiliates to air local content. A report in the New York Times says the move could see "The Tonight Show Starring Jimmy Fallon" start at 10:30 p.m., a move away from the traditional late-night start time of 11:35 pm.
Why? The Peacock network hopes to cut costs in the face of crashing ad revenue rates.
NBCUniversal also could kick "Late Night With Seth Meyers" to either MSNBC, a much better fit given that network's liberal tilt, or its Peacock streaming platform.
Meanwhile, Fox News' "Gutfeld!" the only show to reflect a right-leaning mindset, is crushing the late night competition without A-list stars or broadcast TV budgets.
Let's recap.
James Corden, Trevor Noah, Samantha Bee are all gone or heading to the exits. Conan O'Brien quit after decades in the trenches. A Fox News showcase is the new late-night TV leader. And NBC is mulling a major downgrade for its iconic "Tonight Show" brand, among other changes.
Trevor Noah is leaving "The Daily Show."
James Corden will depart "The Late Late Show."
TBS canceled "Full Frontal With Samantha Bee."
"The Tonight Show" could begin earlier.

The big question in TV now: What's the future of the late-night talk show? https://t.co/MSwCNNISnH

— The New York Times (@nytimes) October 9, 2022
And Outkick notes the economic fallout from this shift.
The late-night shows on network television generated $253.6 million in advertising revenue through the first six months of 2022, down 16 percent from 2021. Notably, "Late Night With Seth Meyers" failed to reach the $20 million mark.
Sounds like Trump's egotistic Tweet got it more or less right.