Lists
Top 10 Television Duos with Killer Chemistry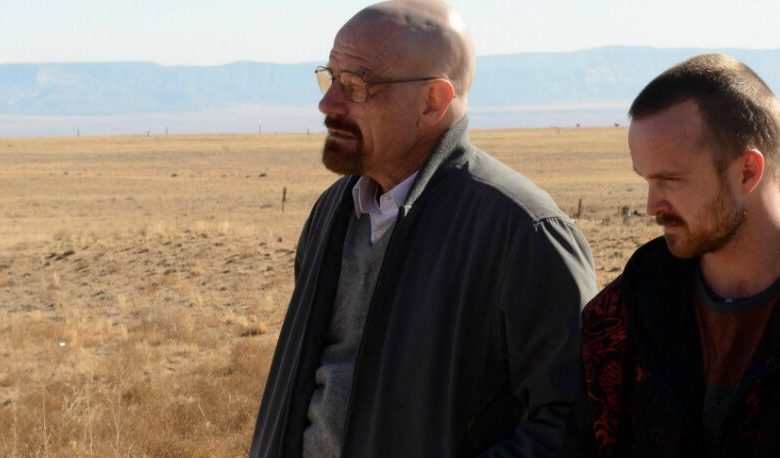 The biggest surprise of "American Gods" so far for fans of the Neil Gaiman book was the expanded role of Laura Moon (Emily Browning) and Mad Sweeney (Pablo Schreiber).
The duo displayed an electric chemistry together. Chemistry is impossible to predict, but when it's there it can carry a show to great heights.
When actors click something magical and unexpected happens. For example, it can take a run-of-the-mill World War II drama and turn it into "Casablanca
."
Here's Looking At You, Kid - Casablanca (5/6) Movie CLIP (1942) HD
Casting directors do the best they can. So do the stars. Chemistry, like in the real world, just can't be manufactured.
It's organic.
The actors connect or they truly rub each other the wrong way (both work on screen). But when there's zero chemistry things fall flat. Here's a list of 10 times when famous TV duos flashed major on-screen chemistry:
:
Homer and Marge Simpson ("The Simpsons") — Matt Groening's animated smash has been on the air for 28 years … an amazing feat. Marge and Homer's marriage is the bedrock foundation of the show. Their chemistry explains how "The Simpsons" retains its vitality.
Jerry Seinfeld and George Costanza ("Seinfeld") — Admit it, when you walk around New York you wonder what Jerry and George are up to. You could have the girls from "Sex and the City" here as well. It's not just friendship, but a friendship and chemistry with the Big Apple as well.
David Addison, Jr. and Madelyn Hayes ("Moonlighting") — The couple defined what on-camera chemistry was all about. "Remington Steele," "The X-Files" and even 'Friends" can't touch the electricity between these two.
Walter White and Jesse Pinkman ("Breaking Bad") — As the AMC show neared its end, an Internet meme asked, "What if this was all just a ploy by Walter White to get Jesse to learn chemistry?" It made us laugh because it had a ring of truth in it. Their complicated relationship was parts father/son, teacher/student and boss/subordinate. It felt like these two genuinely liked each other.
Morticia and Gomez Addams ("The Addams Family") — I've written about this couple before, but their affection for each other was unlike any couple before or after. You'd be hard pressed to name a couple that had more honest, palpable attraction.
Tony Soprano and Jennifer Melfi ("The Sopranos") — The tension between these two is the heart of "The Sopranos." Does Tony want to heal? Should Jennifer turn him in and avoid the loss of her integrity? Does she owe more to her patient or her profession? All good questions, but they truly come alive when these two are in a room together.
Al Swearengen and Seth Bullock ("Deadwood") — The perfect blend of animosity and respect culminates in an epic fight scene. HBO had something good here with "Deadwood." They just didn't have the story to make it work across three seasons. The show needed to set these two up into a classic gun battle with one of them losing. For some reason the show never went there and was soon off the air because of it.
Radar and Lt. Colonel Henry Blake ("M*A*S*H*") — Henry Blake had a "Game of Thrones"-type exit before that was even a thing. The rapport between Radar and Blake gave the show heart and built the audience that would carry it for another eight seasons. War is hell and losing Blake was a small taste of that reality.
Daryl Dixon and Rick Grimes ("The Walking Dead") — Glenn Rhee and Maggie Greene could be on here as well, but it's Rick and Daryl's enduring friendship that keeps this show shambling on like a zombie. I'm generally against the phrase "bromance." It sexualizes often nonsexual relationships, and I'm sure, without even looking, there's fan fiction out there where Rick and Daryl hookup. For me, it's a "brother in arms" relationship first and foremost. These two would die for each other. That's in stark contrast to the partner Rick first had in the show (Jon Bernthal's Shane) and to Daryl's real-life brother (Michael Rooker's Merle).
Nicholas Brody and Carrie Mathison ("Homeland") — I suppose you could have Carrie and Saul Berenson on here as well. It's just good chemistry any way you look at it. Looking back to those first seasons they are ridiculous in terms of plot, but somehow the chemistry between Brody and Carrie made it work. Think about it for a moment. He's a Marine who's converted to a radical form of Islam. She's a CIA analyst who falls in love with him even though he's a domestic terrorist. It makes FOX's "24" seem plausible, and that's saying something. Somehow these two characters make it all seem real.