Industry News
Tim Dillon on Black Lives Matter: 'It's Always Been a Scam'
Podcaster dunks on civil rights group, college kids for cheering Hamas terrorism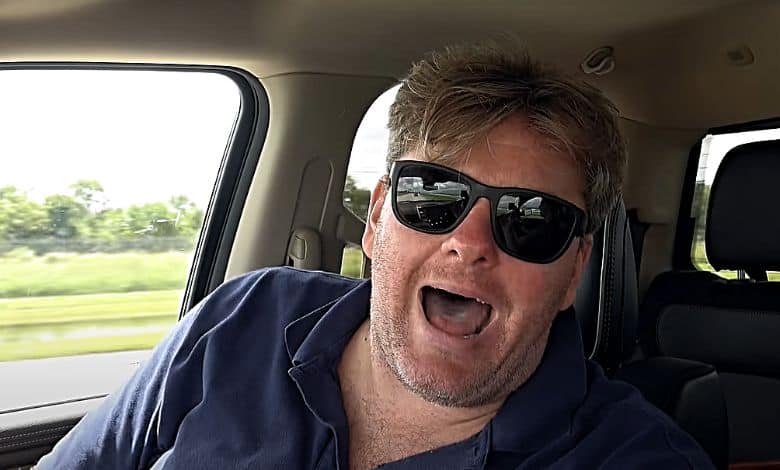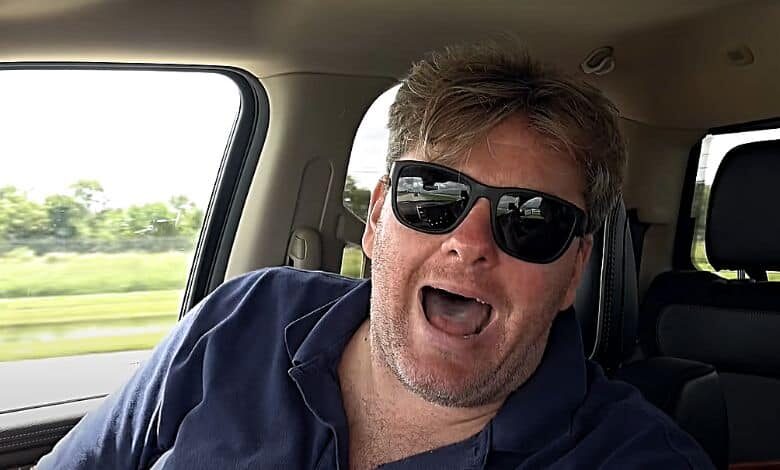 Comedian Tim Dillon loves to say what we're not allowed to say, both on stage and behind a podcast mic.
He's the modern-day Howard Stern, shredding social pieties with a wink and a nod. It's tough to take him seriously in those moments, but he also drops political observations into his work.
Dillon dedicated his latest podcast episode to the Israeli/Hamas conflict. He acknowledged some of the nuances behind the intractable conflict while calling out the terrorism that set the latest conflict ablaze.
Degree Of Difficulty | The Tim Dillon Show #365
Dillon zeroed in on the Chicago branch of Black Lives Matter which praised Hamas terrorists who paraglided into a peace concert and slaughtered everyone in sight. That's in addition to terrorists torturing women, allegedly beheading babies and sharing much of the atrocities on social media.
BLM's shocking support for those actions hit Hollywood hard, Dillon said, following A-list accolades for the far-Left movement.
"All of these celebrities had been duped for years … I knew Black Lives Matter was a con because I knew what cons are. I worked in a sub-prime mortgage office," Dillon said. "I know the look and the smell and the shape of a con."
This was just posted to BLM Chicago chapters Twitter account.

They aren't even hiding it. pic.twitter.com/D2afRe8TRk

— Ryan Fournier (@RyanAFournier) October 10, 2023
"Do black lives matter? Yeah, of course. Who's saying no?" Dillon said. "But when you did the tiniest amount of research into [BLM], it's run by these four women. They're all avowed Marxists. They don't believe in anything that people purport to believe in in this country. They think the nuclear family should be abolished and eradicated in favor of the government socially engineering and managing everybody's life.
"That was on the BLM web site, front page. But none of these celebrities went there. None of them looked into the information themselves," Dillon added. "None of them knew that [BLM leader Patrice Cullors] stole four houses … with the money that should have [gone] to people whose families died in shoot outs with the police."
As protests broke out across the country in the name of Black Lives Matter, the group's co-founder went on a real estate buying binge, snagging four high-end homes for $3.2 million in the US alone, according to property records.
"It's always been a scam … now, that mask is kind of off, and they're tweeting, 'we're with Hamas.'" Dillon said of BLM. "I know some of these [celebrities], they're genuinely befuddled. They're confused. They don't get it."
Dillon pushed ahead, calling out the university students who also rallied in favor of Hamas and their terrorist acts.
A number of powerful CEO's have publicly stated that they will not hire the college students from Harvard who signed letters expressing support for Hamas' terrorism in Israelhttps://t.co/i4GnlLUCKA

— OutKick (@Outkick) October 12, 2023
🚨@JakeTapper just had a full segment on @TheLeadCNN via @NickWattCNN on the swath of Palestinian student groups on college campuses cheering Hamas's terror attacks and how it's left Jewish students fearful of voicing their support for Israel. pic.twitter.com/LPpQr1ubbR

— Curtis Houck (@CurtisHouck) October 12, 2023
"Anybody that pointed out that college kids had gone a little nuts over the past four years was harangued by these people [on the Left]," Dillon said. "They were called a Boomer, out of touch, a racist, a White Supremacist, a xenophobe, a transphobe, a homophobe."
"All my comedian friends on Twitter, my writer friends that now live in tents, they were going, 'When were college kids ever wrong? They're always on the right side of history. Why don't you get with them?' Now, the college kids are literally going, 'kill the Jews, kill the Jews,'" Dillon said in a sing-song voice.
"All these organizations that gave these people money. This is a little embarrassing. Awkward!" he cried.