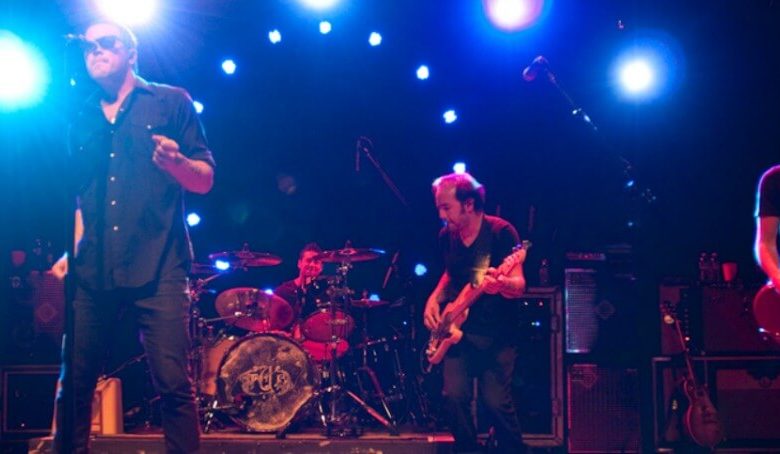 As a kid growing up in the Bronze Age of comic books, I formed an affinity for dramatic superhero partnerships.
The Avengers. Power Man and Iron Fist. Those Marvel Two-in One adventures.
That might have had something to do with why I later developed a fascination with supergroups in my favorite genre of music: rock.
You're likely familiar with the term supergroup. If not, it's a band made up of members who were previously successful in other bands or as a solo act. Cream and Bad Company are two of the industry's most famous supergroups. Several others (including Bad English, The Traveling Wilburys, Damn Yankees, the Foo Fighters, and Audioslave) spawned multiple hits.
But sometimes, all the right elements for a great rock supergroup can come together, and for whatever reason, the collaboration just doesn't find itself the audience it deserves. Here are a few of those groups that you may not have heard of, but are definitely worth your attention.
The Gracious Few
Seven years ago, I was in my car, station-surfing, when I came upon the unmistakable vocals of Kevin Martin (lead singer of Candlebox) in a hard-hitting song I didn't recognize. The tune had some serious edge to it, along with gritty lyrics that reminded me of Candlebox's groundbreaking (and wildly successful) 1993 debut album.
Only it wasn't Candlebox, as the deejay soon pointed out. It was a band called The Gracious Few, comprised of members of both Candlebox and Live.
Now, anyone who knows me knows these are two of my all-time favorite bands. A collaboration between them almost felt undeserved, as if I wasn't worthy of such good fortune. But I quickly shelved the guilt and raced over to pick up their CD. I worried I had built my expectations too high.
Luckily that wasn't the case. The Gracious Few's self-titled album is great.
The band's first single, "Honest Man," (a tribute of sorts to working-class America) was my favorite song to come out that year — a tight rocker with an infectious chorus that you can't help but shout out the lyrics to.
The Gracious Few "Honest Man" (official video)
Though "The Gracious Few
" features familiar sounds from both of the bands of origin, you also hear some leanings toward the blues and even psychedelic rock.
The band didn't capture a whole lot of mainstream attention, receiving limited airplay and never releasing a follow-up. Still, fans of the post-grunge era and just good old rock would do themselves a favor by giving The Gracious Few a listen.
The Dreaming
Stabbing Westward was a killer industrial rock band in its time. The group enjoyed success in the second half of the '90s with hits like "What Do I have To Do," "Save Yourself" and "Shame." The latter produced an iconic psychological-thriller music video that everyone still remembers.
Stabbing Westward - Shame
Though the group released its last album in 2001, their music still gets a decent amount of play on rock stations, begging the question: What ever happened to these guys?
The short answer? The band disbanded that same year and only reunites on very rare occasions to perform a show. The longer answer is that, despite the breakup, front-man Christopher Hall never stopped producing strong music with those honest, intimate lyrics that he became known for. Right after Stabbing Westward ended its run, Hall formed a new band called The Dreaming.
The supergroup initially grabbed exposure through the sales of EPs exclusively through their website. Later, The Dreaming began releasing full-length albums (three so far). If you're worried (because you haven't heard of them) that the music couldn't possibly be as good as Stabbing Westward's, think again. It absolutely is, and it's been consistently solid for the past 15 years.
Some standouts include the songs, "Beautiful" (aka "Ugly"), "Let it Burn," "Alone" and a wickedly good hidden cover on their "Etched in Blood" album of the Real Life, classic, "Send Me An Angel." But if you're going to check out this band, don't just download a few songs. You're going to want to check out the albums. There are so many gems on each of them that you'd be cheating yourself otherwise.
Mad Season
This band may ring a bell, especially if you were (or still are) into early '90s grunge. Comprised of the late Layne Staley of Alice in Chains, Mike McCready of Pearl Jam, and Barrett Martin of the Screaming Trees, the group's single, "River of Deceit," received good rotation on MTV and American radio.
Mad Season - River Of Deceit
In fact, the song made it to number two in the Billboard Singles chart in 1995.
But much like the hit "Hunger Strike" from a more famous Seattle supergroup, Temple of the Dog, River of Deceit was far from the best song on the album. And it's a shame that some of the other songs didn't get as much attention.
The best track off of Mad Season's only album, "Above (Deluxe Edition)
," is the song it drew its title from, "I'm Above." It's an epic piece that begins with deep, winding harmonizing before erupting into a wailing flurry of instruments and vocals that seems to draw its energy from Led Zeppelin.
FAST FACT: Layne Staley's final concert tour appearance with Alice in Chains came on July 3, 1996 in Kansas City as the opener for KISS.
Another great song, "I Don't Know Anything" (which received a bit of radio play at the time) sounds a lot like Staley's work with Alice in Chains, which is a good thing. Other tracks venture into punk, psychedelic, and even a bit of jazz.
Amazingly, the album came about quite spontaneously. Mike McCready said in an interview years ago that the music for it was completed in about a week. He added, "…we just went in and started jamming on tunes and everybody had ideas and it just happened with three or four days."
I guess that when you get enough creative people in the same room, the magic comes quickly. The notoriety, on the other hand, can be a different story.
---
John A. Daly is the author of the "Sean Coleman" thrillers and is a freelance contributor to BernardGoldberg.com, National Review and Paste Magazine. Follow him on Twitter @JohnDalyBooks or Like him on Facebook.