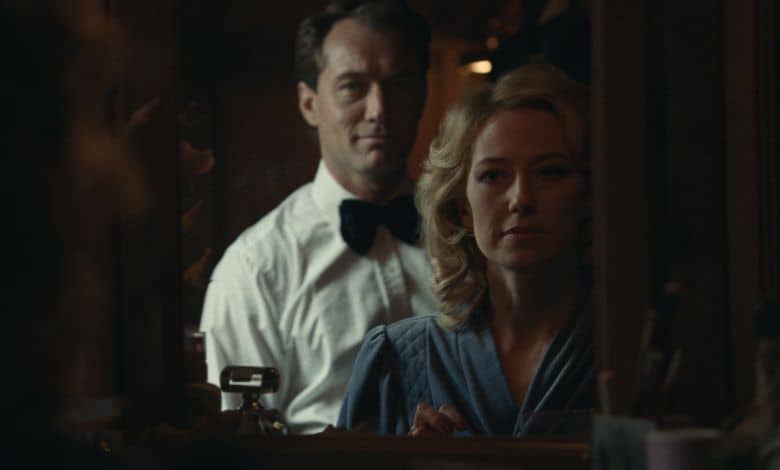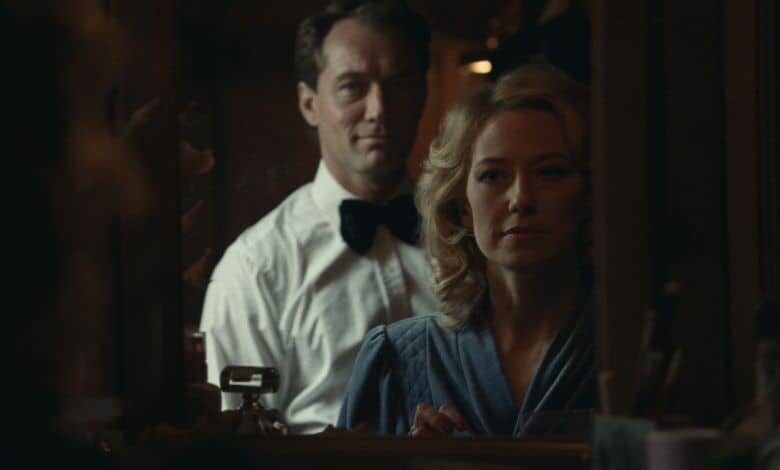 Have you ever wondered what Stanley Kubrick's "The Shining" might have been like minus any supernatural angle?
That's what writer/director Sean Durkin's "The Nest" feels like, or at least aspires to be.
The Nest - Official Trailer I HD I IFC Films
It stars Jude Law as Rory O'Hara, an ambitious businessman who left England behind as a wunderkind on the rise. After years of finding success in America, he decides to move back to England to reclaim and surpass his former glory.
His mentor, Arthur (Michael Culkin, in an excellent performance), outwardly notes that Rory was "tempted away by the American dream," and readily accepts Rory's return. With an imposing mansion in Surrey as his new home and his family uprooted into new roles in an exotic country, everything seems perfect.
What Rory overlooks or ignores entirely is that his wife (Carrie Coon) is unhappy and his kids (Oona Roche and Charlie Shotwell) don't fit in at their new schools. They want to bail as much as Mom does.
FAST FACT: Carrie Coon earned a Tony Award nomination in 2012 for playing Honey in "Who's Afraid of Virginia Wolf?"
Set in the late 1980s, "The Nest" opens with the image of Law, framed against his window, looking out at his American backyard, which is adorned in trees and shrubbery; Rory is a man surrounded by a wilderness that isn't his home and eager to get back to where he built his legacy.
It's a perfect visual introduction and a metaphorical image that reverses once the family moves to England. Rory is in his element, but his American family is, like Rory at the start, lost and feeling out of place. The film digs into the notion of what it means to be "home," how we sometimes pretend to have it all to prove to everyone we've succeeded in life and how outer appearances can only eclipse the truth for so long.
Durkin's film debut, "Martha Marcy May Marlene," introduced Elizabeth Olsen, in a startling performance as an escapee from a cult who struggles to acclimate herself to normal society. That film, with its astonishing work from Olsen and John Hawkes, was one of the best films of 2011; considering that was the year of "The Tree of Life," "Melancholia," "Drive" and "Moneyball," please don't take my recommendation lightly.
"Martha Marcy May Marlene" is a masterpiece. Here, finally, is Durkin's long-awaited follow-up.
'The Nest': Jude Law on Telling a Tale of a Family Torn Apart by Greed
"The Nest" is deeply personal (Durkin's bio indicates he himself grew up in Surrey as a young man) and very hard to endure. It's a sad, unsettling tale of a family unraveling one day at a time as they fail to restart their lives in an imposing new home.
Durkin gets precisely what he wants from the imagery, as the cinematography (by Matyas Erdely, the genius who shot "Son of Saul" and "James White") creates a precision and honesty to every scene.
Law is excellent, seemingly best when cast as cads, unreliable protagonists or complex villains (note his exemplary work in "The Talented Mr. Ripley," "A.I. Artificial Intelligence' and "Contagion"). He's in top form here, drawing us in with Rory's vibrant personality and never flinching from the character's professional and personal spiral downward.
I've never seen Coon before but will keep an eye on her career form this point forward. She's fantastic. The cast is up to the emotional demands of the screenplay and performs admirably.
RELATED: Allen's 'Rainy Day' Wasn't Worth the Wait
"The Nest" feels like a horror film with a big wrap-up awaiting its audience but this never actually happens. In Durkin's film, it isn't the house that is haunted but those living inside it. This is a sour, unsettling work, a slow burn that creates a picture of a family disintegrating from within, trying and failing to keep their inner pain concealed, until it no longer can.
I admired Durkin's film but didn't care for it and wouldn't sit through it again. The biographical qualities of the screenplay do sting, but this is the kind of film that makes its point and leaves a faint impression. Unlike his debut film, I wouldn't see this more than once, even with the remarkable work from Law and Coon.
Two and a Half Stars