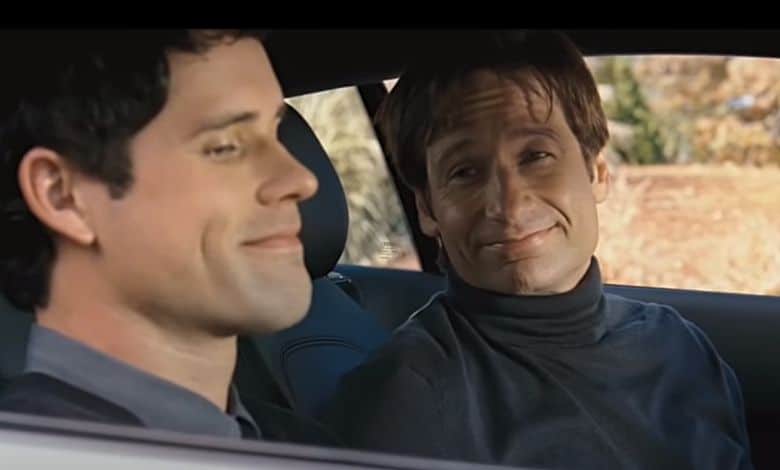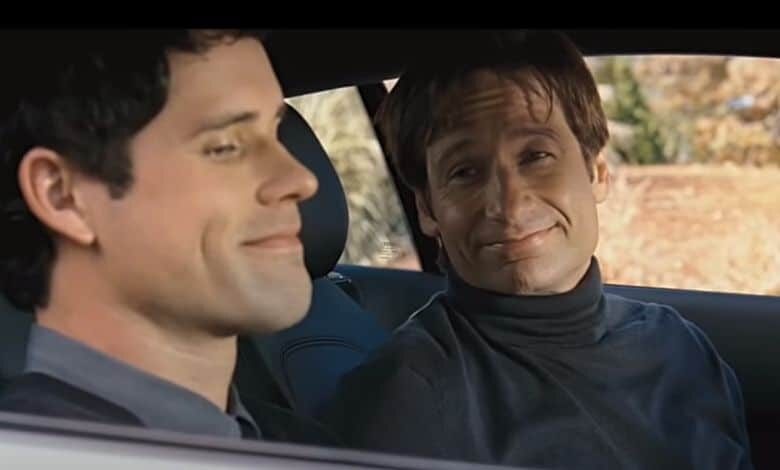 "The Joneses" is a comedic ode to the fundamental nature of the real family unit — and not the artifice constructed by four traveling salesman.
Let's back up here.
The Joneses (2009) Official Trailer #1 - Demi Moore Movie HD
German filmmaker Derrick Borte's 2009 satire follows four individuals — forty-somethings Kate and Steve (Demi Moore, David Duchovny) and twenty-somethings (Ben Hollingsworth, Amber Heard). These characters work for a stealth marketing company that trains people to act as legitimate families, furnishes them with expensive designer products and has them go out and sell a certain lifestyle to suburbanites.
The younger characters pretend to be the grown children of Steve and Kate, the golf-playing, facial-loving parents.
Under this auspice, the team makes incredible sales numbers. With their luxurious mansion and cars, "the Joneses" quickly become the talk of the town. Steve lures men in with his high-tech drivers, his Under Armour golf shirts, his sports cars and, most of all, his image.
Kate makes waves providing beauty products to salons, outperforming all the rest by having facemask parties, and so on. And the "kids" do incredibly well, too — marketing video games, alcoholic punches and clothing to the trust fund kids around the block.
All is well in la-la-land, for a time.
Demi Moore Keeps Up With 'The Joneses'
But then "Mr. Jones" is noticed at a restaurant by an old friend of his when out with "friends." And one of the teenagers who Mick sold the alcoholic punch to gets in a car accident. And most of all — The Joneses neighbor, Larry ("Office Space" standout Gary Cole), commits suicide.
Larry was buried in bills from buying all the junk spotlighted by their cash-craving enterprise. He drowns himself in the pool atop his newly purchased lawn mower — a symbol for his dissatisfaction with being in this continuous, unhealthy consumerist purge.
I love how The Joneses came out in 2009, but feels more relevant now with all the annoying social media influencers. pic.twitter.com/DGgmRoXbdM

— Andrea Marie (@DaniPayson) August 8, 2020
The film communicates one simple truth. Loving capitalism is different from loving consumerism — from being entirely obsessed with buying things, insofar as the act becomes a spiritual relationship. The bible warns of this in Matthew 19: 20 — 24:
20 The young man saith unto him, All these things have I kept from my youth up: what lack I yet?
21 Jesus said unto him, If thou wilt be perfect, go and sell that thou hast, and give to the poor, and thou shalt have treasure in heaven: and come and follow me.
22 But when the young man heard that saying, he went away sorrowful: for he had great possessions.
23 Then said Jesus unto his disciples, Verily I say unto you, That a rich man shall hardly enter into the kingdom of heaven.
24 And again I say unto you, It is easier for a camel to go through the eye of a needle, than for a rich man to enter into the kingdom of God.
Jesus warns of the spiritual demon that is clinging to materialism.
"The Joneses" demonstrates that what is actually imperative in our world — in our suburban strongholds — are strong family values and trust. If we cannot trust our neighbor, we are doomed. If we cannot love our neighbor, we're similarly doomed.
From this we can deduct the following:
(A) Do not let money or objects supplant your God
(B) Promulgate legitimate friendships and relationships with your neighbors, having no ulterior motives.
Conservatives tend to favor free-market principles. I know I do. But the film shows there is an inherent difference between merely working within the system versus abusing it by manufacturing an image for sales purposes: letting this image control your life.
**SPOILER ALERT**
Thus, the film is a referendum on our consumerist society – the way people are agonizingly obsessed with buying the hottest new gadget and an endless purge for materials that will not make the individual happy.
What the film communicates by the ending — in Kate and Steve leaving their ridiculous façade — is that relationships and love, and real family, are more integral to virtue than the phony occupation they had.
________________________
Gabe Kaminsky has been published or featured in The American Conservative, RealClearPolitics, The Washington Times, and The Washington Examiner. He is an undergraduate at the University of Pittsburgh. He can be reached at gkaminskycontact – at – gmail.com.