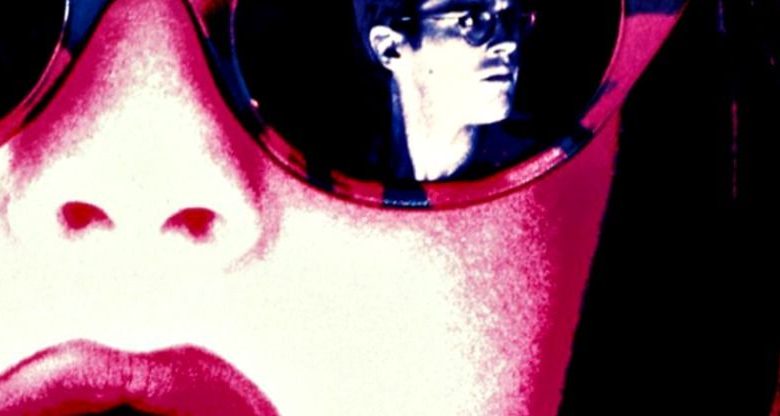 We saw her flirt her way through three Aerosmith videos and star as the love-me-or-else teen in "The Crush."
The Crush (1993) Alicia Silverstone, Cary Elwes - Official Trailer (HD)
Written and directed by Alan Shapiro (whose only other major directing credit is 1996's "Flipper"), "The Crush [Blu-ray]
" stars Cary Elwes as a reporter who moves into the wrong apartment complex.
Nick chooses a rental unit owned by a stern father (Kurtwood Smith) with a comely daughter named Adrian (Silverstone). Initially, 14-year old Adrian's flirtations with the much older Nick are suggestive but not aggressive. When Nick begins to date an attractive colleague (Jennifer Rubin), Adrian's obsession with the new tenant gradually becomes a game of control.
If "Lolita" were written by R.L. Stine instead of Vladimir Nabokov, it would have looked a lot like this 1993 movie.
RELATED: 'Death' Even Better in Our Selfie Society
Right off the bat, "The Crush" proudly wears its trashiness on its sleeve. Silverstone's great entrance into the film has her on roller skates, as Elwes nearly hits her with his car. Both Elwes' vehicle and the soundtrack halt as the camera zooms in on Silverstone. The future Cher from "Clueless" is a full blown movie star at that moment.
She's captivating, even in a movie this bad.
Not to be outdone, Rubin marks her first scene by biting hungrily into an apple during a board meeting. A Biblical reference? Who knows?
This 'Crush' Could Be Deadly
Early on, Nick discovers Adrian's secret, candle-lit lair, which sports an altar for him. At this point, it becomes even more illogical and delightfully goofy. There's also the bizarre surprise awaiting Nick in the attic, and a bee attack scene that wouldn't be out of place in an "Omen" sequel.
The Crush (1993) - Clip: Just Friends (HD)
At times, the editing can be choppy, making this seem more like a work in progress than a finely-tuned product. Despite the filler scenes, a busy soundtrack of artists you've never heard of and a massive stack of so-bad-its-good moments, "The Crush" is attractively shot and as fun as it is hopelessly dumb.
Sandwiched in between playing a vampire hunter for Francis Ford Coppola and Robin Hood for Mel Brooks, Elwes found himself portraying the object of Silverstone's desire. His American accent is solid and Elwes commits to the role, even though the film doesn't deserve him.
DID YOU KNOW: Alicia Silverstone fought hard to get the lead in "The Crush," a part she recently described as not "sexual at all."
As one of the dozens of neo-noir sex thrillers that popped up in the 1990s, "The Crush" is post-"Fatal Attraction" and arrived not long after "Basic Instinct," "Single White Female," "The Hand That Rocks the Cradle," and "The Temp."
Shapiro's movie lacks the genuine eroticism, shock value and slick production values of any of those films. It's still a fitting, if ultimately lesser, entry in the sub-genre.
Why Silverstone's 'Crush' Is So Complicated
Perhaps the story made a statement on the inability of men to allow girls to become women. Both Elwes and Smith's characters are uncomfortable with Adrian's budding sexuality.
Yet, the movie both exploits Silverstone (though just barely, as there's no nudity, aside from the obvious body double) and showcases her charm. She is both striking and unsettling as Adrian, with a death-stare that seals the character's dubious agenda.
Fans of '90s-era guilty pleasures and Elwes/Silverstone completists will be delighted by Scream Factory's top notch Blu-ray release.
Before the Blu-ray begins, a title card appears, noting that the audio has "phasing" issues that were present on the prior DVD release and couldn't be corrected for the current reissue. I assume this is a reference to the infamous (and hilarious) footnote attached to "The Crush."
Crushed by the Law
Shapiro based the movie on a real experience he had. He took that inspiration one step further. He named Silverstone's character after the actual young woman who pursued him.
This resulted in the girl's parents suing the studio, forcing a loop over the dialog. The film was shot with Silverstone playing Darian, but the name was later dubbed over as "Adrian." Most of the time, you can hear a different voice standing in for the principal actors.
It adds a delicious layer of kitsch to a movie already drowning in cinematic Velveeta.
RELATED: Sexy Horror Movies from a Female Perspective
The director's commentary by Shapiro and moderator Nathaniel Thompson of Mondo Digital is excellent. Thompson clearly knows his stuff, did research beforehand and asks the director some great questions.
During the session, Shapiro comes clean about the Adrian/Darian topic, recalls his wild times working for Ken Russell on "Altered States," praises Silverstone's performance and admits the film was always intended as camp.
He and Thompson guffaw during the film's more ridiculous moments (particularly the literal knock out of a climax). Shapiro owns up to stealing from "Lolita," though he also defends his vision, citing moments where he intended to reference "Sunset Boulevard"(!). The commentary only lags a few times and is so jam packed with informative tidbits, it's one of the best I've heard in a while.
The Crush (1993) - Clip: Just Friends (HD)
There are also interviews with Smith and Rubin. The former amusingly comments on the film's odd dubbing and regards the film diplomatically. The latter explains how they shot the bee attack scene and gives a thorough discussion regarding the film and her career.
The disk also includes film's trailer and TV spot, which offer proof further proof of the former name of Silverstone's character.
"The Crush [Blu-ray]
" may have aged as well as an unopened can of New Coke, but it's far more filling and fun to revisit than that canned swill.